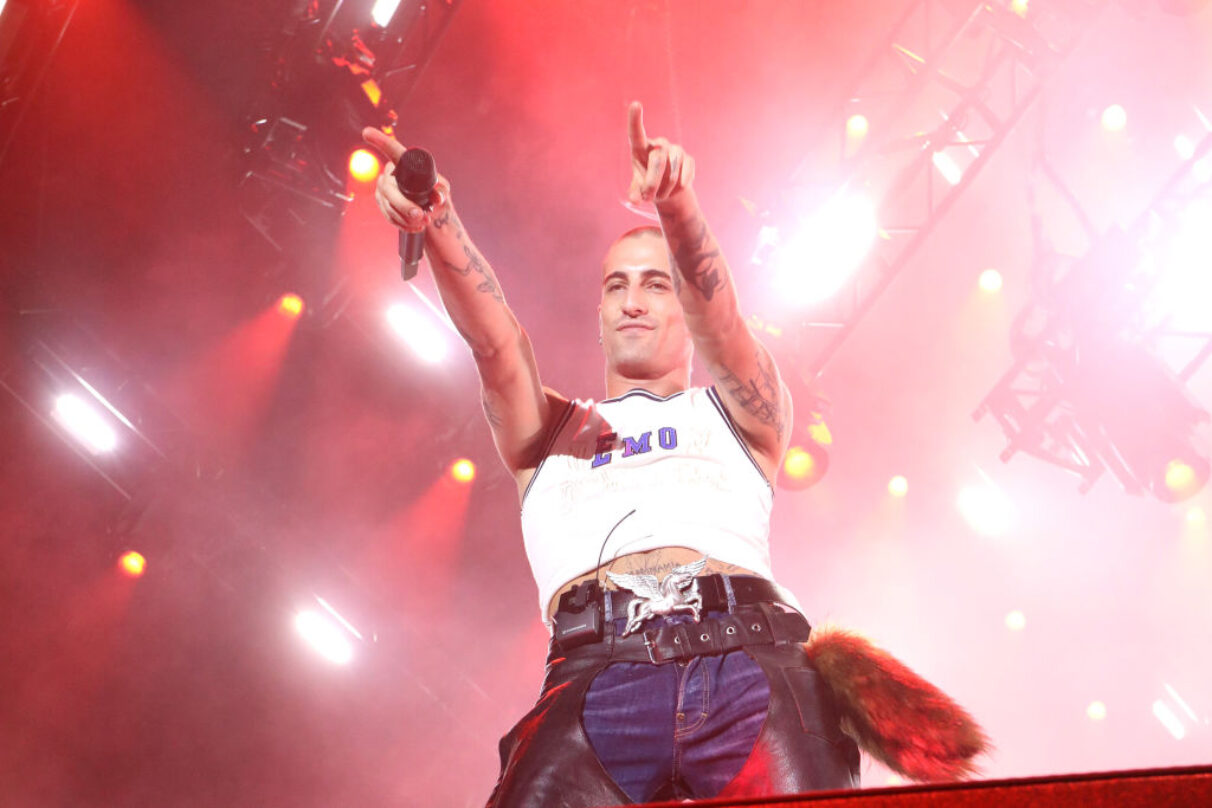 WATCH: Måneskin Covers Juanes' Hits in Colombia – He Responds
Is Måneskin following Coldplay's footsteps of covering Latine hits during their Latin American tour? On Oct. 24, the popular Italian rock band covered Juanes' "A Dios Le Pido" and "La Camisa Negra" during their stop at the Movistar Arena in Bogotá, Colombia – and fans are thrilled about the setlist inclusion.
Last week, the popular Italian rock band covered Eslabon Armado and Peso Pluma's "Ella Baila Sola" at the band's Rush Tour stop in Mexico City show (Oct. 20). At the time, social media users were pleasantly surprised to hear Damiano David echo Peso Pluma's raspy vocals on the música mexicana song that is one of this year's biggest hits. Now, they're equally excited about the "I Wanna Be Your Slave" musicians covering two of the Colombian hitmaker's biggest hits with perfect Spanish and an acoustic guitar to provide the songs' melody.
Juanes, who is undoubtedly one of Colombia's most-known pop-rock stars, acknowledged the band's covers. He posted part of the acoustic performance and wrote: "Welcome to Colombia guys 🔥🙏🏼❤️."
Juanes isn't the only one commenting on the two surprising covers. A social media user wrote: "The fact that I love Juanes and Maneskin has no explanation but Damiano singing A Dios le pido and la camisa negra, incredible!" Another social media user commented: "Maneskin singing my all time favorite Juanes song! ARE YOU KIDDING ME?!?!" 
Another social media user wrote: "Maneskin singing Juanes is the most spectacular thing my eyes have seen today😍."
Måneskin is continuing their Rush Tour in Latin America tomorrow (Oct. 27). Their next stops include the Estadio Bicentenario La Florida in Santiago, Chile, on Oct. 27; the Movistar Arena in Buenos Aires, Argentina, on Oct. 29; and the Qualistage in Rio de Janeiro, Brazil, on Nov. 1. 
Moreover, the band's vocalist recently appeared in Anitta's newest music video, "MIL VECES."