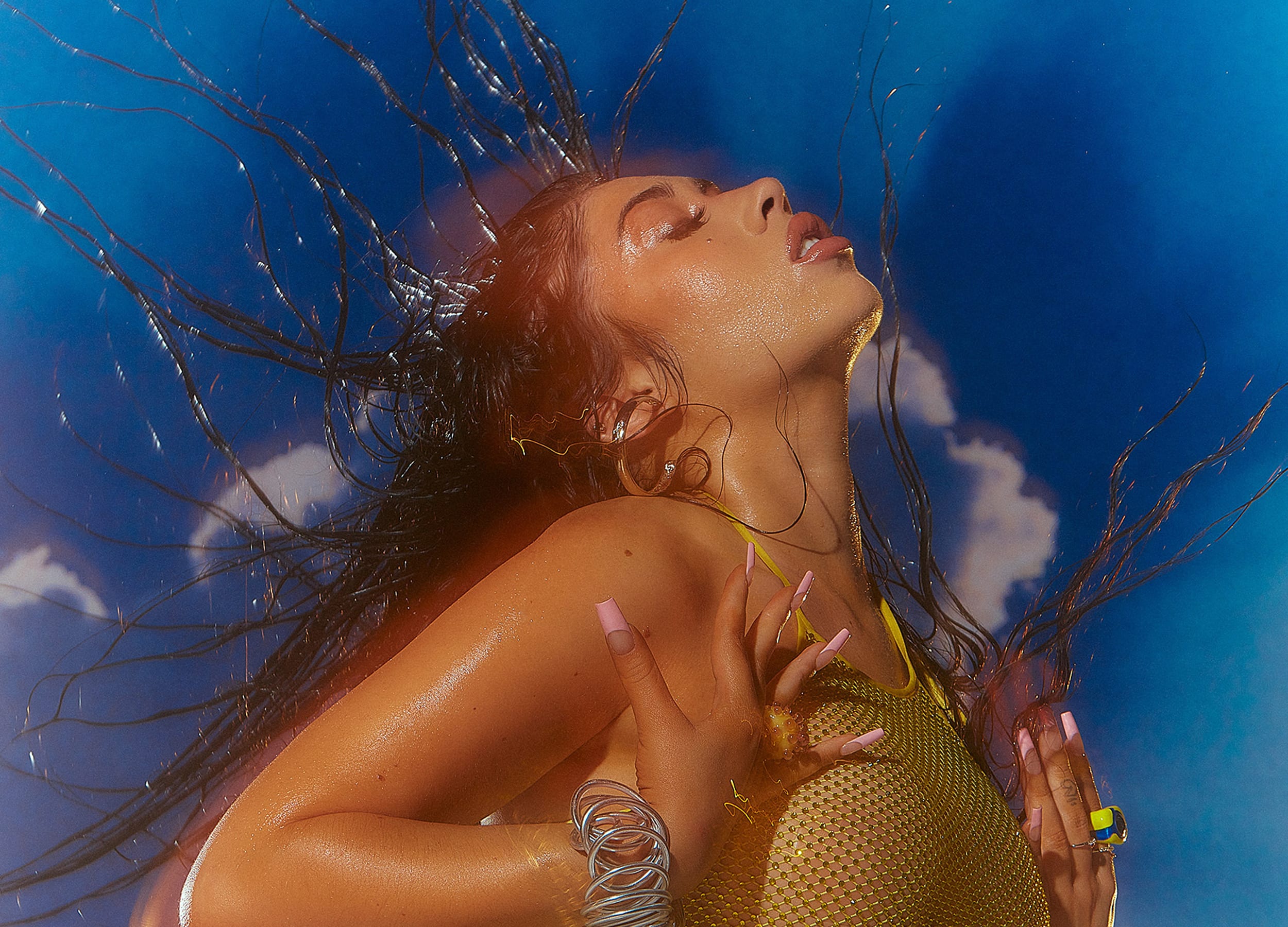 WATCH: Kali Uchis Releases Hot New Club Banger "No Hay Ley"
It's a good day for fans of the Grammy-award-winning singer Kali Uchis because she dropped a fire new track called "No Hay Ley" today (Sep. 2). 
The new song features some hot house music beats and a mix of English and Spanish lyrics, devoted to preaching the merits of making love a priority in our lives. The chanteuse herself said in a press statement that she wrote this song specifically about "putting love above all else." She sings about how en el amor no hay ley, which means that there are no laws when it comes to love. Awww, que sweet! 
She released the visualizer to accompany the song and fans are going wild for Kali Uchis dancing in sunglasses in a glass elevator. Fans are absolutely loving this, calling her "mother" and making her memes to thank her for dropping this.
Kali Uchis has been tearing up the Latine music charts ever since 2020 when she released her hit song "telepatía" from the Grammy-nominated album Sin Miedo (del Amor y Otros Demonios). More recently, she recorded a jazzy song called "Desafinado" for the soundtrack of Minions: The Rise of Gru. You know that you've made it as a crossover artist when you record a song for a Minions movie! You also know you've made it when you are a finalist at the Billboard Latin Music Awards and a winner of two Billboard Music Awards and an American Music Award – all of which Kali Uchis has done. 
From ballads to jazz to house, it's clear that Kali's abilities span genres, and her new track is only adding to her resume. 
Watch the visualizer for "No Hay Ley" below.