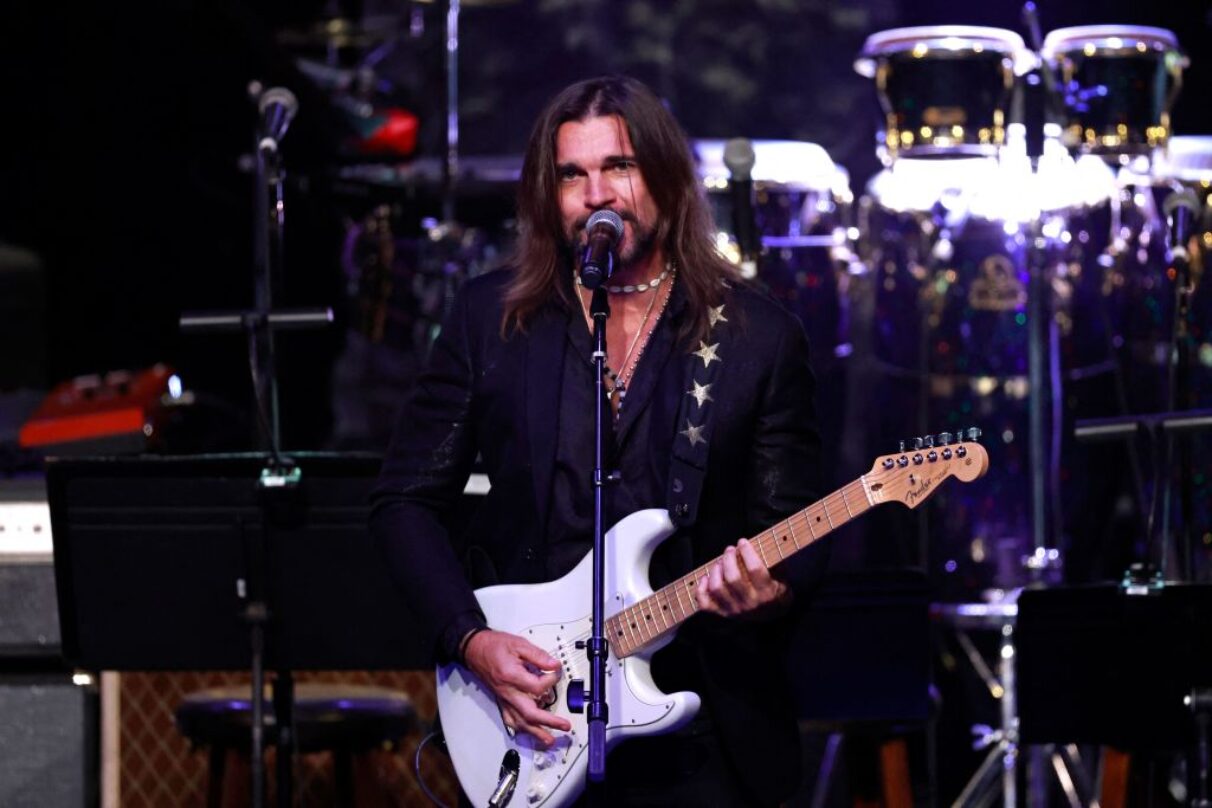 WATCH: Juanes Revisits a Broken Home in "Gris" Music Video
Juanes is continuing to revisit his rock roots. The Colombian icon channels the marital struggles that he once faced into his personal "Gris" music video, released yesterday (March 2).
Last Nov., Juanes kicked off a new era in his music career with the rollicking "Amores Prohibidos." After exploring other genres on his 2019 album Más Futuro Que Pasado, he is now getting back to being the Latine rock n' roller that we all know and love. In his guitar-driven new single "Gris," he reflects on a dark chapter in his life that unfolded while in quarantine during the COVID-19 pandemic. 
"One of the most difficult things in life is human relationships, but they are also some of the most beautiful," Juanes said in a statement. "A little over a year ago, I went through a very complicated situation with my wife. We have been married for 22 years, we have three adolescent children, and we began fighting over our different viewpoints, on top of being quarantined because of COVID, these were confusing times. Going through our personal situation, we began to believe our relationship was over. It was very frustrating for me."
Juanes and his wife worked through that difficult time, and now he's revisiting that pain in his emotional single. Juanes grapples with marital strife in the gripping "Gris" until he finds peace. 
"Art and music became a catharsis and a cure," Juanes said. "This song, 'Gris,' describes that very difficult moment I lived in my relationship from a poetic, artistic, and conceptual point of view. It was a very difficult discussion. Fortunately, we were able to pull through, and our love is still strong.  The result is an incredible song and, most definitely, one of my best songs."
The music video for "Gris" was shot by award-winning director José Emilio Sagaró. He helped Juanes bring the vision of a broken home to life. Juanes works his way through his black-and-white grief until he finds himself in his wife's arms. Color returns to their world when the couple is united again. Juanes next album is due out in the spring. 
Check out the music video for "Gris" below.