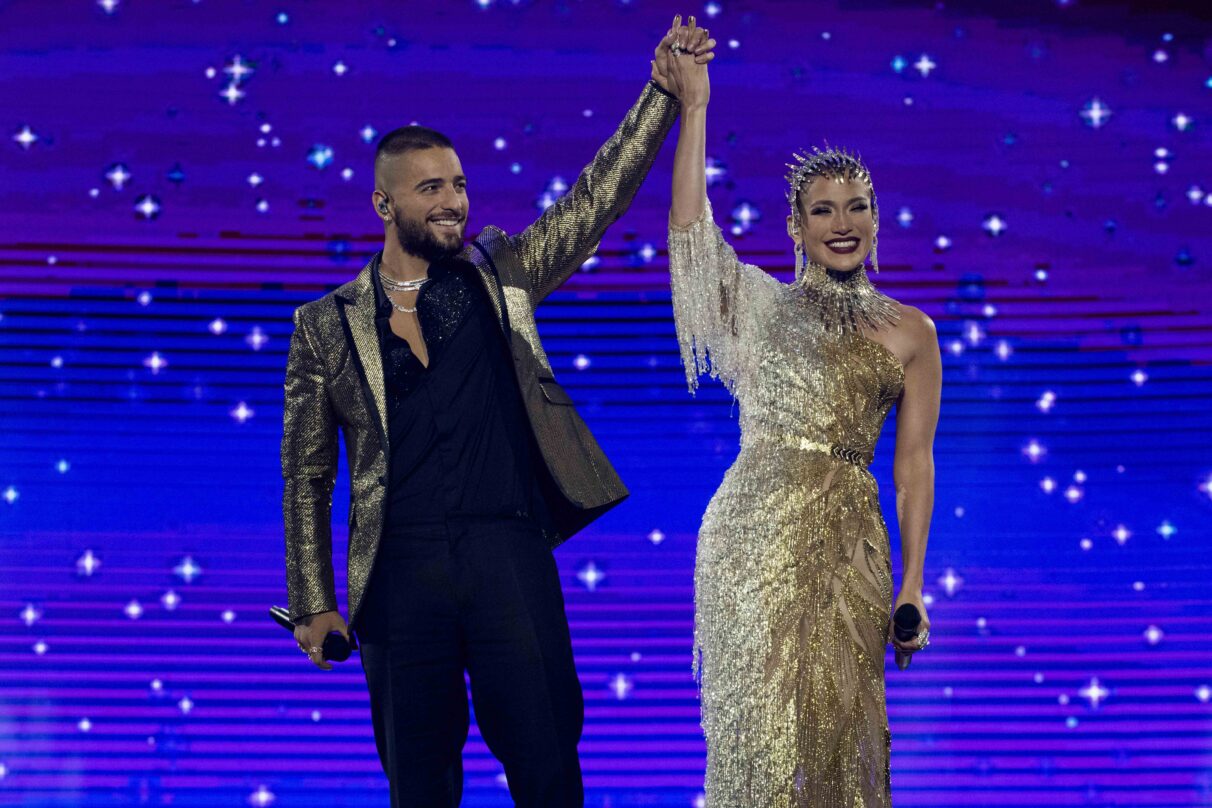 WATCH: J.Lo & Maluma Perform 'Marry Me' Track on 'Tonight Show'
On Friday night (February 4), superstars Jennifer López and Maluma hit the stage during The Tonight Show with Jimmy Fallon to perform the title song to their upcoming movie Marry Me, which debuts at theaters at the end of the week.
In Marry Me, J.Lo and Maluma play Kat and Bastian, a famous power couple in the music industry, who decide they are going to get married in front of their fans during a concert. However, when Kat finds out Bastian has cheated on her with her assistant right before the ceremony, she takes a leap of faith and marries a math teacher (Owen Wilson) in the crowd instead.
The title track, "Marry Me," is also on the movie's soundtrack, which was released on the same day of their Tonight Show appearance. Their performance begins with J.Lo standing on the stage alone with an orchestra seated behind her. A screen in the background projects J.Lo live in black and white.
Wearing a cropped-top, white outfit with a long flowing skirt, J.Lo begins to sing the first few verses of the song before Maluma steps out to join her wearing a stylish green suit. For most of the performance, the duo sing facing each other but also find time to dance a bit, too. As the singing continues, clips of the movie screen are on the backdrop.
Along with her singing career, J.Lo has been working as an actress since 1995 and has starred in films like Selena, Maid in Manhattan, and Hustlers. Marry Me is Maluma's first live-action film. He recently lent his voice to a character in Encanto.