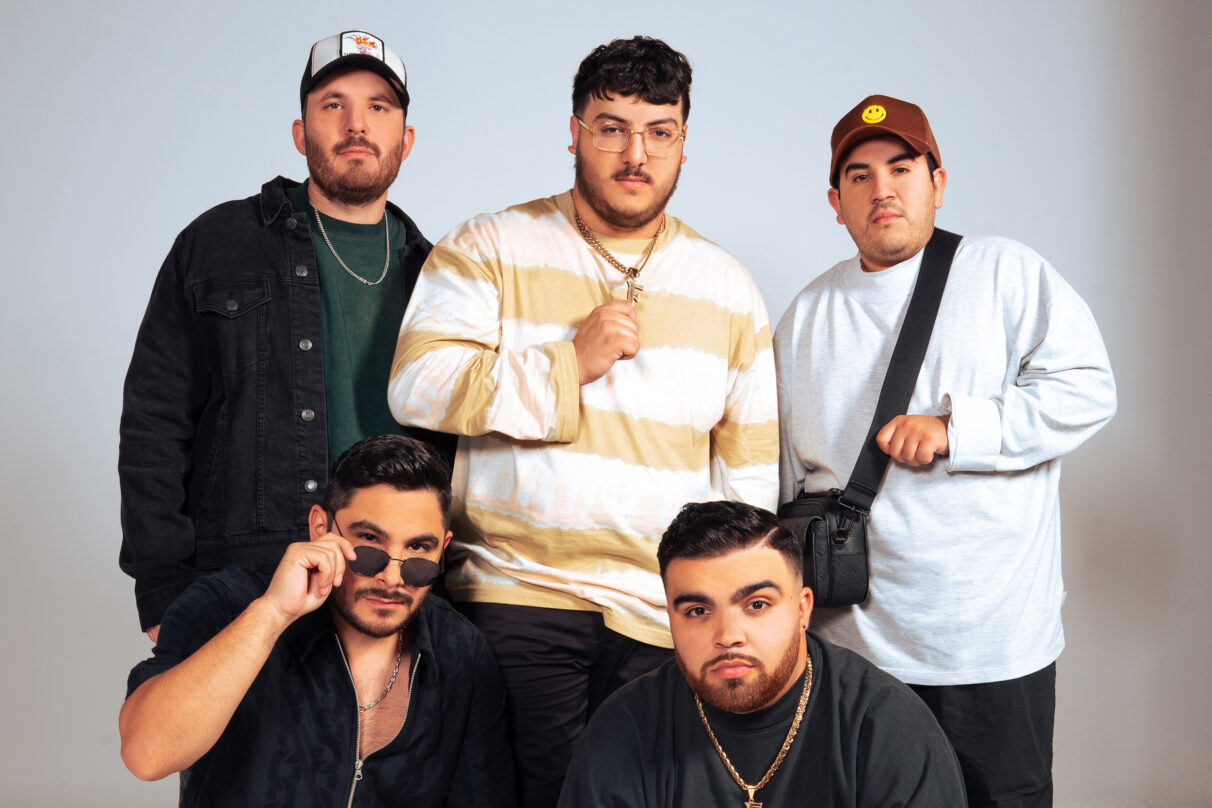 WATCH: Grupo Frontera Enlists Ke Personajes For Ultimate Post-Breakup Anthem 'Ojitos Rojos'
One thing about Grupo Frontera is that they stay booked and busy. After collaborating with Peso Pluma, the norteño group revealed their newest cumbia joint track and music video. On July 20, Grupo Frontera released "Ojitos Rojos" alongside the Argentinian cumbia group Ke Personajes. The result? Another hit track to soundtrack your post-breakup emotions.
The music video, directed by Abelardo Baez, features colorful scenery, classic cars with both groups' country flags, and a glimpse into our Latine communities.  The breakup anthem features heartwrenching lyrics crooned by Grupo Frontera's Adelaido Solís and Ke Personajes' Emmanuel Noir. Their voices narrate the realistic aftermath of a breakup: crying until your eyes turn red when asked about the relationship, hoping for a second chance, and still saving their photos even if there's no more space on your cell phone. Other clips show people enjoying, singing, and dancing to the jam, regardless if it's about a sour moment.
Grupo Frontera's new collaboration comes after a string of hits. Before this track, the Texan group released a surprise collaboration with Peso Pluma and another unexpected banger with Bad Bunny. The latter joint track even took them to perform as surprise guests during Benito's Coachella set in April. As far as solo tracks go, they recently released "Le Va Doler" in May.
Besides releasing hit after hit, the Mexican-American band is currently on tour. Their next performances include Ontario, CA, on Aug. 4, Phoenix, AZ, on Aug. 5, and Albuquerque, NM, on Aug. 6. Moreover, the group has been nominated for a total of nine categories at this year's Premios Juventud (July 20). Their nominations include Favorite Group or Duo of The Year, New Generation Regional Mexican, and Best Regional Mexican Song for "No Se Va (En Vivo)."
Check out the official music video for "Ojitos Rojos" below.