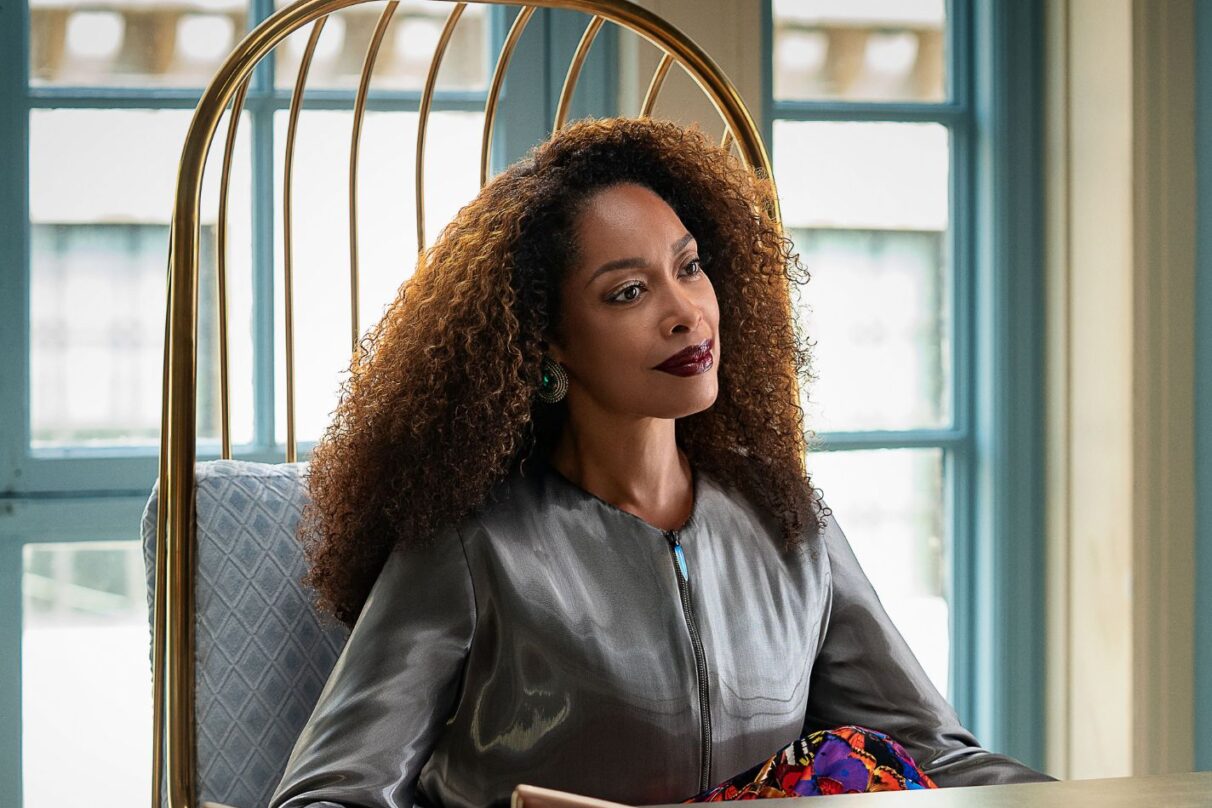 WATCH: Gina Torres Is Flawless in Trailer for Netflix Rom-Com 'The Perfect Find'
Gina Torres (9-1-1: Lone Star) makes Gabrielle Union's (LA's Finest) life tough to maneuver, while looking flawless, in the trailer for The Perfect Find, an upcoming romantic dramedy from director Numa Perrier (Queen Sugar). The film is based on Tia Williams' 2016 book of the same name.
In the film, Torres plays Darcy Vale, a publisher of a fashion website who hires her arch nemesis, Jenna Jones (Union), to work for her company after Jenna, a former fashion editor, begs her for a job. "You stole every job I ever wanted," Darcy tells Jenna. "Now, I call all the shots."
Things get complicated when Jenna starts a relationship with a younger man named Eric (Keith Powers) who turns out to be Darcy's son. When Darcy hires Eric to be the company's new videographer, their relationship becomes hard to keep secret. Unlike Eric, Jenna doesn't find the situation funny. "Your mommy – she's my boss," Jenna tells Eric.
Jenna insists that their relationship is over. "We do our jobs, not each other," she says. "This is reckless. This affects my career, how I move through the world, how I'm respected, how I'm regarded."
We're not sure yet when Darcy finds out that Jenna is dating her son, but she doesn't look very happy when she tells her, "We don't need this moving into some kind of distraction." It seems likely that at some point Darcy learns about their relationship since she also tells Jenna to, "Stay away from my son" before the end of the preview.
We'll see if love survives a mother's concern and old rivalries when The Perfect Find premieres on Netflix on June 23, 2023.