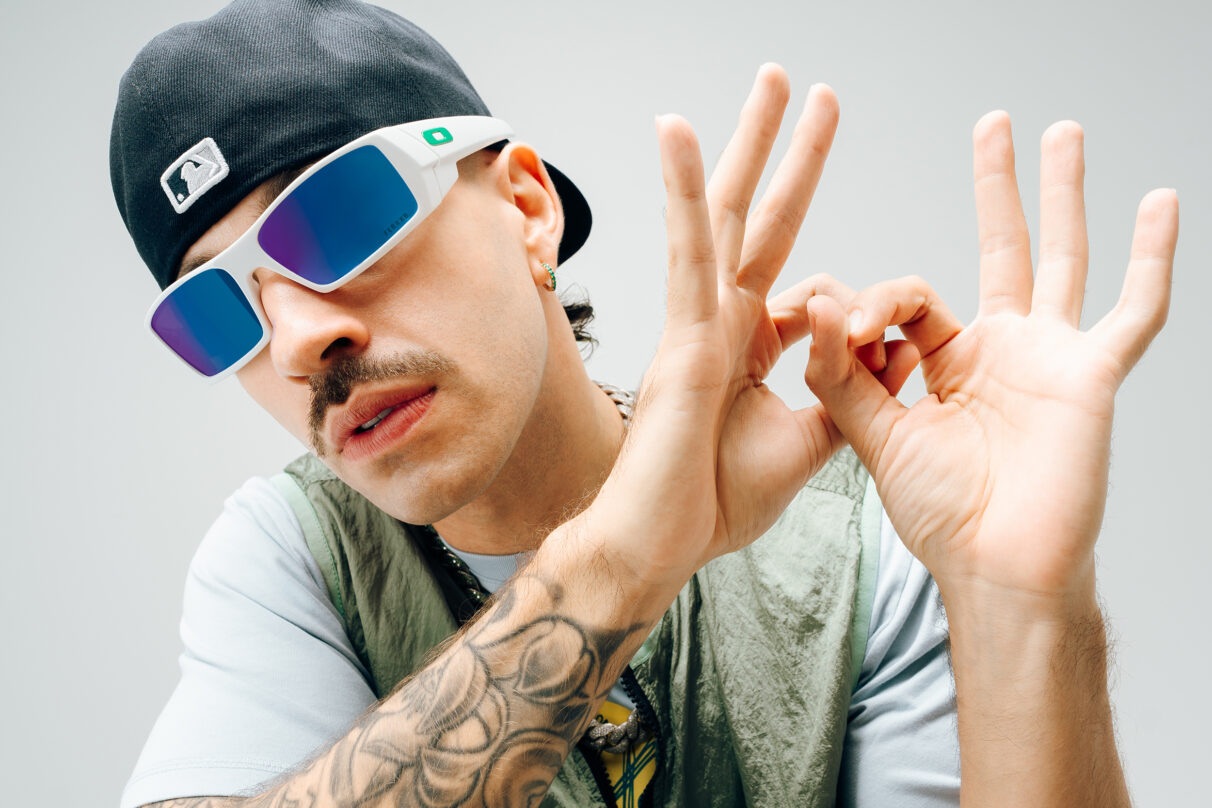 WATCH: Feid Releases Futuristic "Luces De Tecno" Video & His New Album
New Feid music is here! Today (Sept. 29), the Colombian superstar released his album Mor, No Le Temas A La Oscuridad and a colorful music video for "Luces De Tecno."
The success of Feid's hits like "Feliz Cumpleaños Ferxxo" and "Normal" propelled him into the top 10 of Spotify's most-streamed artists globally for a year. Now, Feid is taking his nostalgic reggaeton to the next level in Mor, No Le Temas A La Oscuridad, the follow-up to his breakthrough LP Feliz Cumpleaños Ferxxo Te Pirateamos El Álbum.
In "Luces De Tecno," Feid blends reggaeton with elements of electronica, as he sings about wanting to rekindle a romance that transpired on the dance floor. The music video brings that techno fantasy to life. The green lights, which is Feid's signature color, appear to put his onscreen love interest into a trance. At the end of the futuristic video, all signs lead Ferxxo to her.
Another standout collaboration on the album is "Privilegios," featuring indie Spanish group Cupido. Feid embraces a rock-infused sound alongside the band's lead singer Pimp Flaco. In the dreamy track, the two artists sing about not wanting to lose a good thing with a lover.
Besides his foray into other genres, Feid keeps the perreo coming in the alluring reggaeton romp "Gangsters y Pistolas" featuring Puerto Rican rapper Ñengo Flow.
He also reunites with Ryan Castro in "Ritmo De Medallo," following their collaborative hit "Monastery." Additionally, Feid features rising Chilean acts Young Cister and Pailita on "El Único Tema Del Ferxxo."
Mor, No Le Temas A La Oscuridad also includes the previously-released songs "Bubalu" with Rema, "Niña Bonita" featuring Sean Paul, "Vente Conmigo," and "Ferxxo 151" with ICON. Earlier this month, Feid received six nominations at this year's Latin Grammy Awards, which will air on Nov. 16 on Univision.
Watch the official music video for "Luces De Tecno" below.