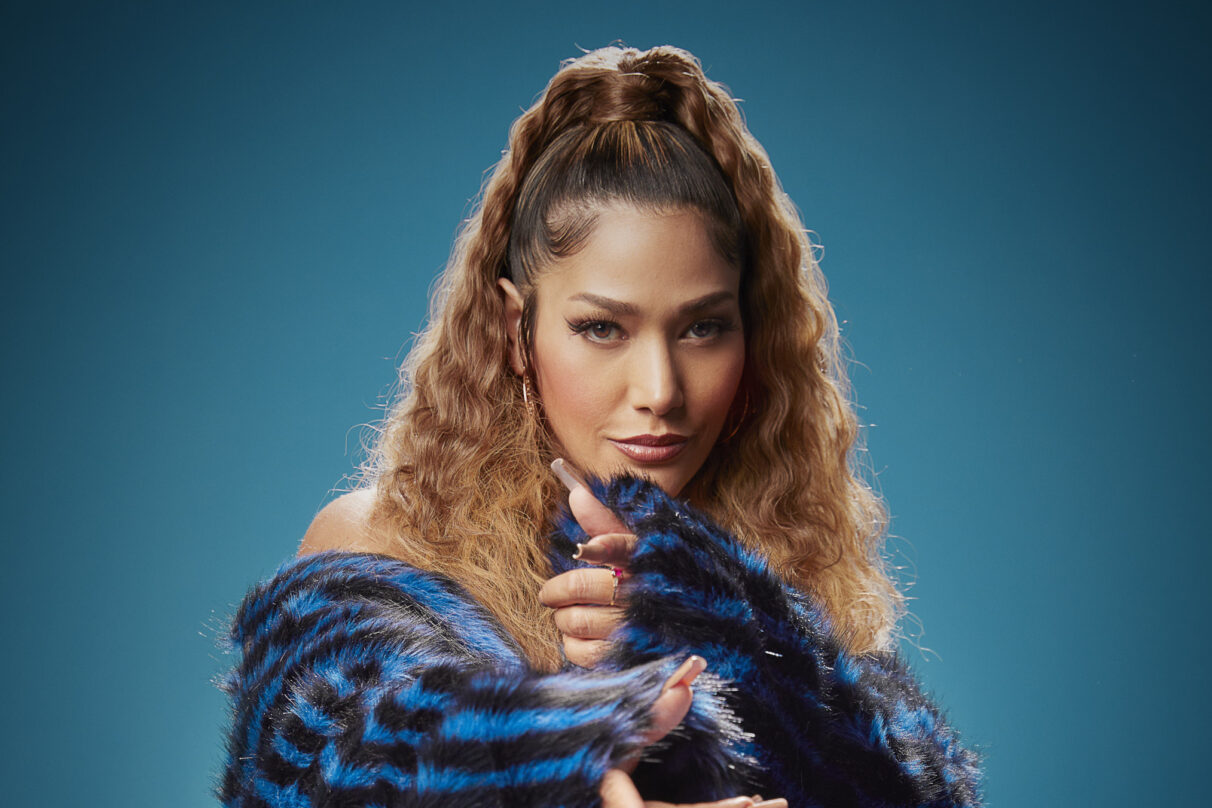 WATCH: Farina and Sean Paul Get Steamy in New Music Video for 'El Vibe'
Farina and Sean Paul are turning up the heat! On Thursday (Aug 17), the duo released the music video for their summer single, 'El Vibe' — and the chemistry is unmatched. 
Directed by Fernando Lugo and Cristian Aguilar, the video starts with Farina in a red ensemble from head to toe as she sings the first chorus in Spanish, "Today I only got dressed so you can take my clothes off." At the same time, Sean Paul shows off his personal style in an all-white look and his signature ice on the wrist. 
The single, which was released back in July, shows the power of how two stars from different countries can produce a song together while still performing in their native languages. Farina sings entirely in Spanish, and Sean Paul raps in Patois. 
Farina serves multiple colorful looks throughout the video. From all red to entirely purple, and even mixed a floral pattern on a wig. One fan commented on Instagram that this video was a long time coming. The fan wrote in Spanish, "I'm crying. This is the video we've all been waiting for a long time. This will go worldwide…"
The video even caught the attention of some of their famous friends. Puerto Rican superstar Yandel commented on Farina's post, "Fuego," and Piso 21's Pablo commented in Spanish, "The best."
Sean Paul has a history of making music with Colombian artists. Earlier this year, he was featured on Karol G's  Mañana Sera Bonito album on the song 'Kármika,' and in 2019, he joined forces with J Balvin on 'Contra La Pared.'
In April, Sean also teamed up with Feid on their hit song, 'Niña Bonita, ' which hit the number one spot on Billboard's Latin Airplay chart yesterday (Aug 16). This marks Sean Paul's second Spanish-language collab to hit the number-one spot. 
Check out the official video for 'El Vibe' below.