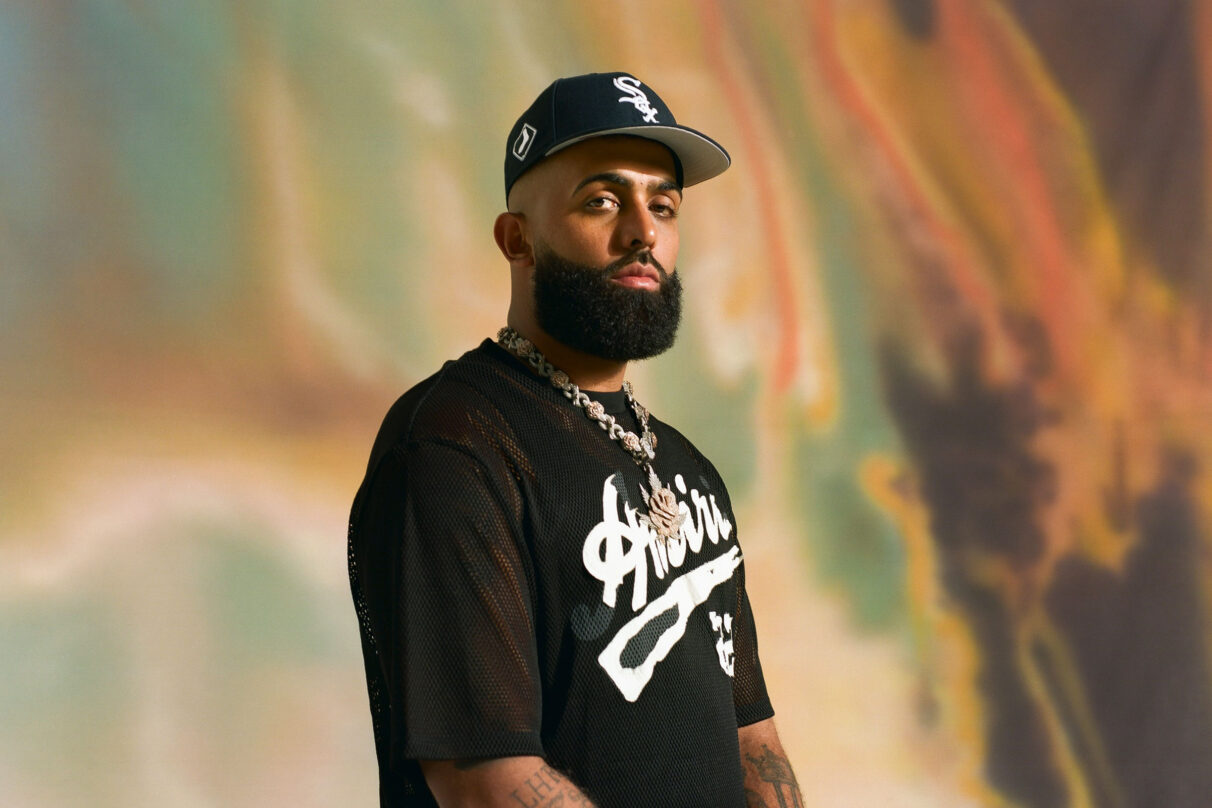 WATCH: Eladio Carrión & 50 Cent Run New York City in "Si Salimos" Music Video
Eladio Carrión teamed up with a hip-hop icon in his new music video. 50 Cent joins the Puerto Rican superstar for "Si Salimos," released today (May 17).
On his latest album 3MEN2 KBRN, Carrión made his dreams come true by collaborating with rap stars he grew up listening to. In his recent cover story for Remezcla, he revealed that he had "Si Salimos" stored away for two years.
"That track has been waiting for him," he said. "I got a song with 50 and Wayne, like come on."
"Si Salimos" blends a classic hip-hop sound with trap beats. Carrión raps in Spanish and English about taking care of himself and his loved ones with his success. 50 Cent adds some extra street cred to their fiery track courtesy of his New York City flow. "Si Salimos" is one example of how masterfully Carrión blended Latine and American rap music on his explosive album.
Carrión joins 50 Cent in the streets of New York City for the music video. While on 50 Cent's home turf, people in the city are shown hustling and making deals to make the big bills. The black-and-white shots also show Carrión standing proudly alongside one of his hip-hop idols, 50 Cent. 
3MEN2 KBRN album also featured Lil Wayne on the "Gladiador" remix, and Future joined him on the remix for "Mbappé." Carrión's close friend Bad Bunny regrouped him for the song "Coco Chanel." In 2020, they first worked together on the Latin Grammy-nominated hit "Kemba Walker."
Carrión's Sauce Boyz Fest kicks off tomorrow at Cervecera de Puerto Rico in Mayagüez. The headliners include himself and Tokischa. Rising Puerto Rican acts like Young Miko, Yovngchimi, Dei V, and Lil Joujou will also be performing. 
Check out the "Si Salimos" music video below.