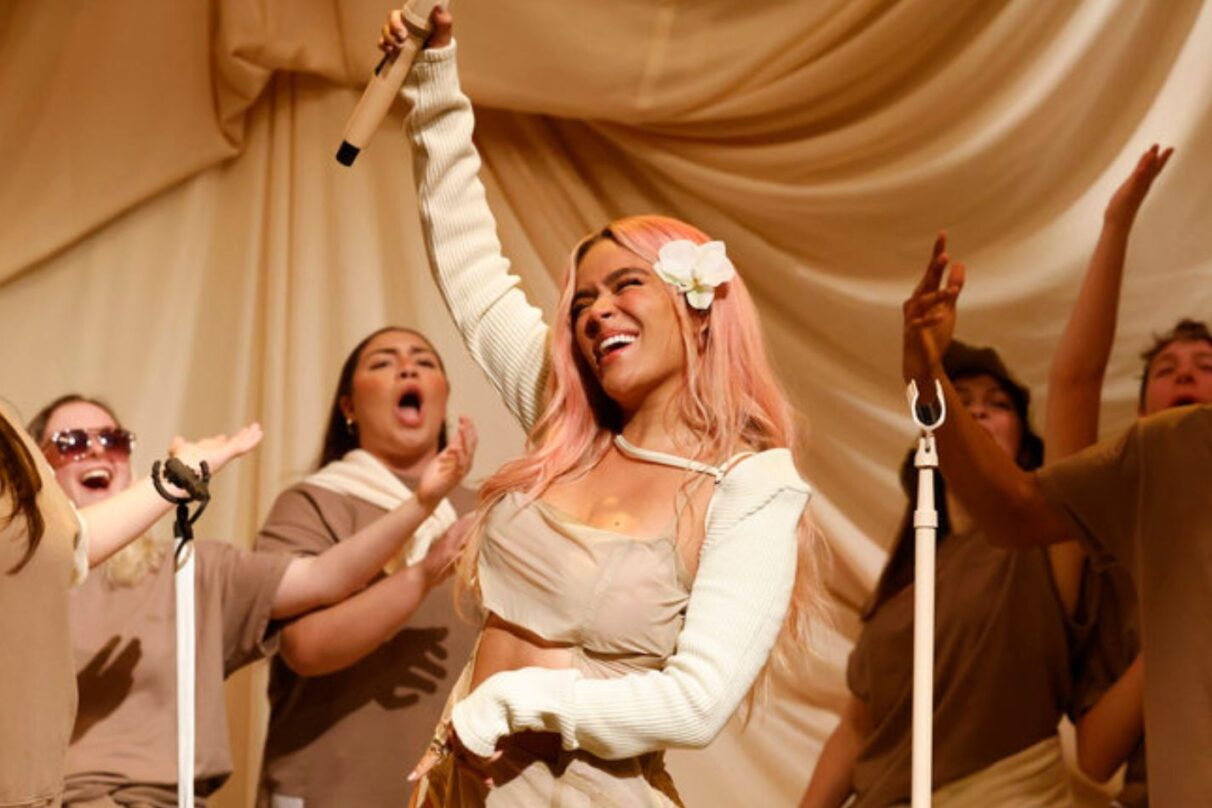 WATCH: Did Karol G Throw Shade at GQ Mexico During 'SNL' Skit?
Karol G made a surprise appearance during a skit on Saturday Night Live this weekend (April 15), and wore an outfit that many of her fans online believed to be the icon throwing shade aimed at her "disrespectful" magazine cover for GQ Mexico.
Earlier this month, Karol G called out the publication on Instagram for its botched Photoshop job of her image. "My face does not look like this," Karol G wrote. "My body does not look like that, and I feel very happy and comfortable with how I look naturally. It's disrespectful to me. It's to the women that every day we wake up looking to feel comfortable with ourselves despite society's stereotypes."
During the skit, Oscar nominee Ana de Armas, who was the host of this weekend's show, and SNL featured cast member Marcello Hernández, play siblings, Antonio and Maria, transferring to a new high school. When they go to Spanish class, their white Spanish teacher (Mikey Day) realizes his new students are way more advanced in the language than he is. After getting embarrassed, the Spanish teacher excuses himself to use the bathroom.
The rest of the students ask Antonio and Maria if they would teach the class. The siblings agree and call in Karol G to help them. Karol G comes in wearing a shirt with the word "Photoshop" crossed out on the front and teaches them the alphabet. And for many of her fans it was confirmation that she was throwing shade. 
"Karol G's shirt said 'No Photoshop,'" one person tweeted. "Shots fired at GQ Mexico #snl."
Another person called the decision to wear the shirt "iconic."
For others, Karol G proved herself to be a queen for her choice in outfit.
Besides the SNL skit, Karol G absolutely killed it when it came to her live performances.
Watch the full SNL skit with Marcello Hernández, Ana de Armas, and Karol G below.