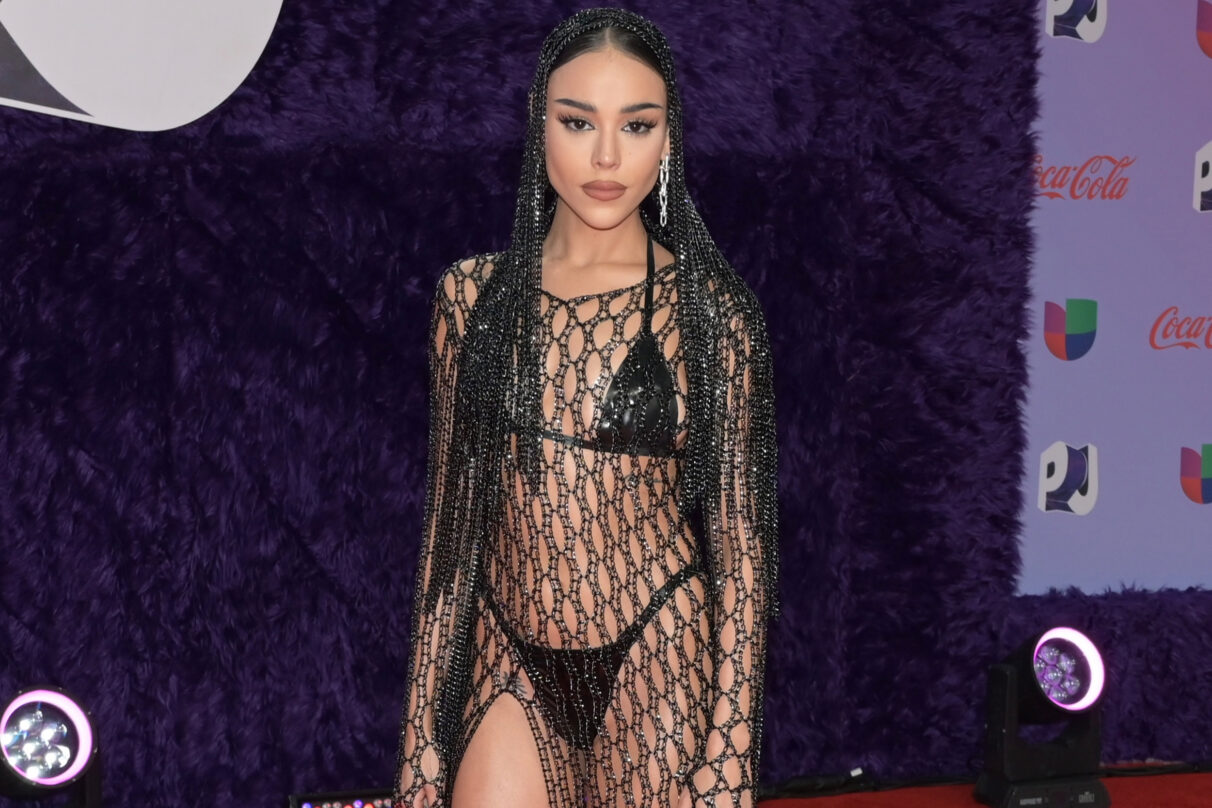 WATCH: Danna Paola Performs New Song With Steve Aoki at Tomorrowland
Danna Paola made a splash at Tomorrowland this past weekend. The Mexican pop star performed live with DJs like Steve Aoki and Dimitri Vegas & Like Mike at the EDM music festival in Belgium.
Tomorrowland first kicked off on July 21 at the Provinciaal Recreatiedomein De Schorre in Boom, Belgium. Danna Paola performed on the final nights of the festival on July 29 and 30. On Saturday night, she joined Steve Aoki to perform their upcoming collaboration, "Paranoia." After previously teasing the song in Las Vegas, NV, a few months ago, she sang it live for the first time in front of thousands of people in the crowd.
Another star who joined Aoki during his set was Paris Hilton. The media personality and DJ debuted her collaboration with Aoki, "Lighter Without You," at the festival. While there, Hilton also met Kid Cudi, Lil Jon, and Danna Paola. The "XT4S1S" hit-maker later posted her photos with Hilton and Lil Jon. She also shared a kiss with her boyfriend Alex Hoyer.
On Sunday night, Danna Paola was a special guest during Dimitri Vegas & Like Mike's set. She is no stranger to the EDM scene. In March, she released the song "Mexico" alongside the DJ duo and Ne-Yo. For the first time, she performed the Kasango remix of the song live with Dimitri Vegas & Like Mike. 
Aoki hasn't announced a release date yet for his song "Paranoia" with Danna Paola. Last month, he dropped "Invítame A Un Café" featuring Mexican-American singer Ángela Aguilar. He put a fresh house music spin on the classic "La Gata Bajo La Lluvia" by late Spanish icon Rocío Dúrcal. 
During a TikTok live, Danna revealed that later today (July 31), she will announce more information about her next single, "Tenemos Que Hablar."