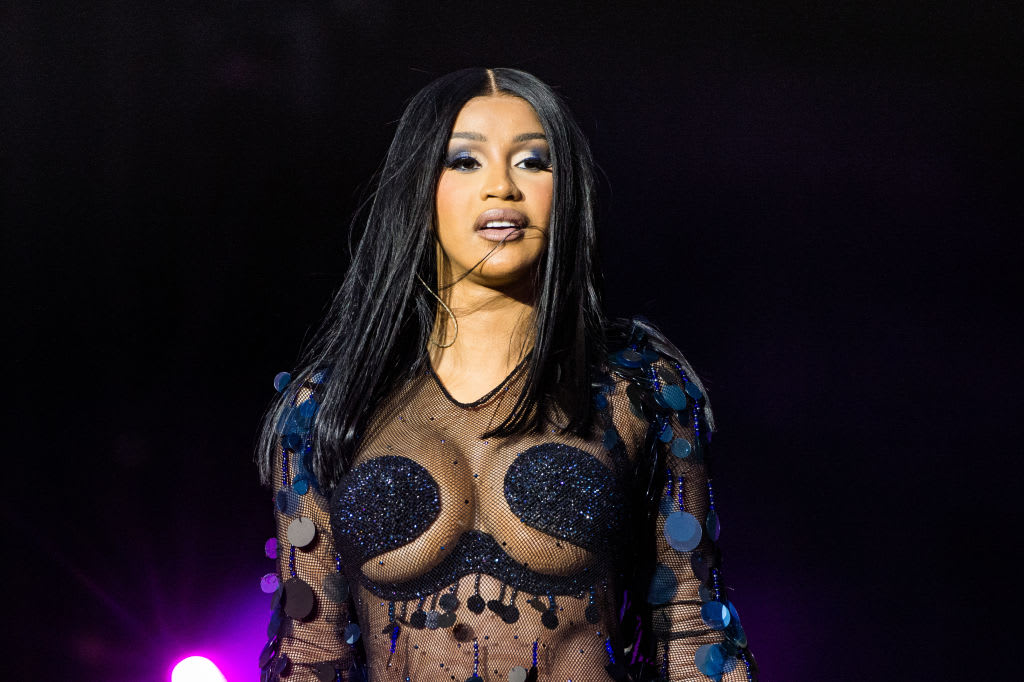 WATCH: Cardi B's Drops Cinematic Video For "Hot Shit" Ft. Lil Durk & Kanye West
Despite citing issues with the song's promotion, Cardi B finally released the official music video for "Hot Shit," featuring Lil Durk and Kanye West. And it seems it was worth the wait.
If it's one thing Cardi is known for, it's her alluring visuals. In the new Marvel-looking music video, the rapper starts on top of a high building wearing an all-black futuristic, villain-like outfit that compliments her bold verse. As she raps, she defies gravity walking on the building's side, strutting confidently. In a different frame, she contrasts the all-black look draped in a white garment in a lab, followed by a glamorous, all-diamond look with long bedazzled nails and a white wig to top off the style.
Lil Durk joins the video in a post-apocalyptic-looking scene, standing on top of a floating car and serving us his verse. During a different frame, he and Cardi are shown in an abandoned desert, rapping on top of a mega-sized fallen golden statue. Towards the video's end, Kanye West makes an appearance, covered in an all-black outfit, standing next to a motorcycle. He's surrounded by 3-D digital spikes that appear to be amplified by the track's beat.
Like the track, the music video garners praise across the rapper's social media channels. A Youtube user, Lima Shorts, said: "Can we all just take a moment to appreciate all the effort she is putting into her songs? She is the real legend serving another masterpiece to the world. The icon that is always on top."
Another Youtube user, Jakob Whale, commented: "Cardi's budgets for music videos always pay off big time. Every video's insane!"
Clearly, Cardi B delivered yet another hit with this new video. While we don't have an official album release date – or any further music-related information – we know she stays busy with other projects.
Apart from releasing "Hot Shit," she's simultaneously promoting her upcoming collaboration with Reebok, which drops on July 21.
Watch the music video for "Hot Shit" below.