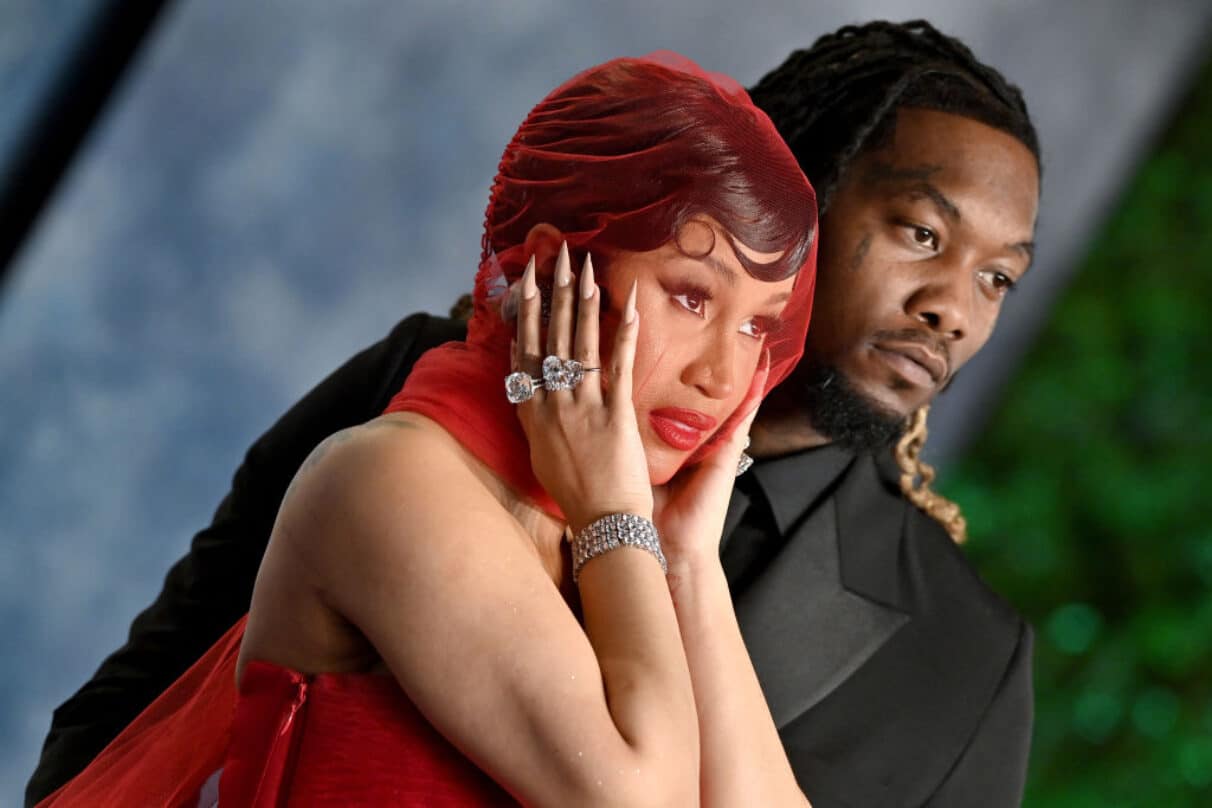 WATCH: Cardi B & Offset Recreate Scenes from 'Baby Boy' Movie in New Music Video
Offset and Cardi B are back with a new joint track. On July 28, the married power couple dropped their newest collaboration, "Jealousy," with a throwback music video to go with it.
"For the jealous ass bitches. Out now," the Dominican rapper wrote in an Instagram post.
Directed by Offset, the new music video is an ode to Baby Boy (2001). It starts with a snippet from the song's parody interview teaser. Cardi B is shown arguing with Offset, as the American rapper gets kicked out the door. Next, we see him laying down his hard-hitting verse about being better than his haters. During the video, we see all of his children make a cameo, including their daughter Kulture. Other frames show Cardi talking to another woman—played by Taraji P. Henson—about her drama with Offset. Cardi then comes in saying: "What the f*ck these b*tches talking 'bout, man?" She proceeds to rap her fire words, serving her signature compelling rhymes during the back half of the new track.
Social media users are praising this new single and visuals that features a sample of Three 6 Mafia's "Jealous Ass Bitch." A Twitter user wrote: "Cardi B and Offset walking out the studio after finishing JEALOUSY," paired with a video of someone covered in smoking flames. 
Other social media users are embracing the inspiration behind the video. A Twitter user commented: "You mean to tell me Cardi B and offset did a 'Baby boy' remake for the cover of their new song jealously, and then got Taraji to be in the video??? OH THEY'RE TAKING ITTTT ???!" 
"Jealousy" comes after the married couple's hit collaboration "Clout," released in 2019. Before "Clout," they also collaborated with Migos on "MotorSport" in 2017 and "Drip" in 2018. Moreover, the duo released "Lick" together as a part of Cardi's Gangsta Bitch Music Vol. 2 in 2017.
Check out the official music video for "Jealousy" below.