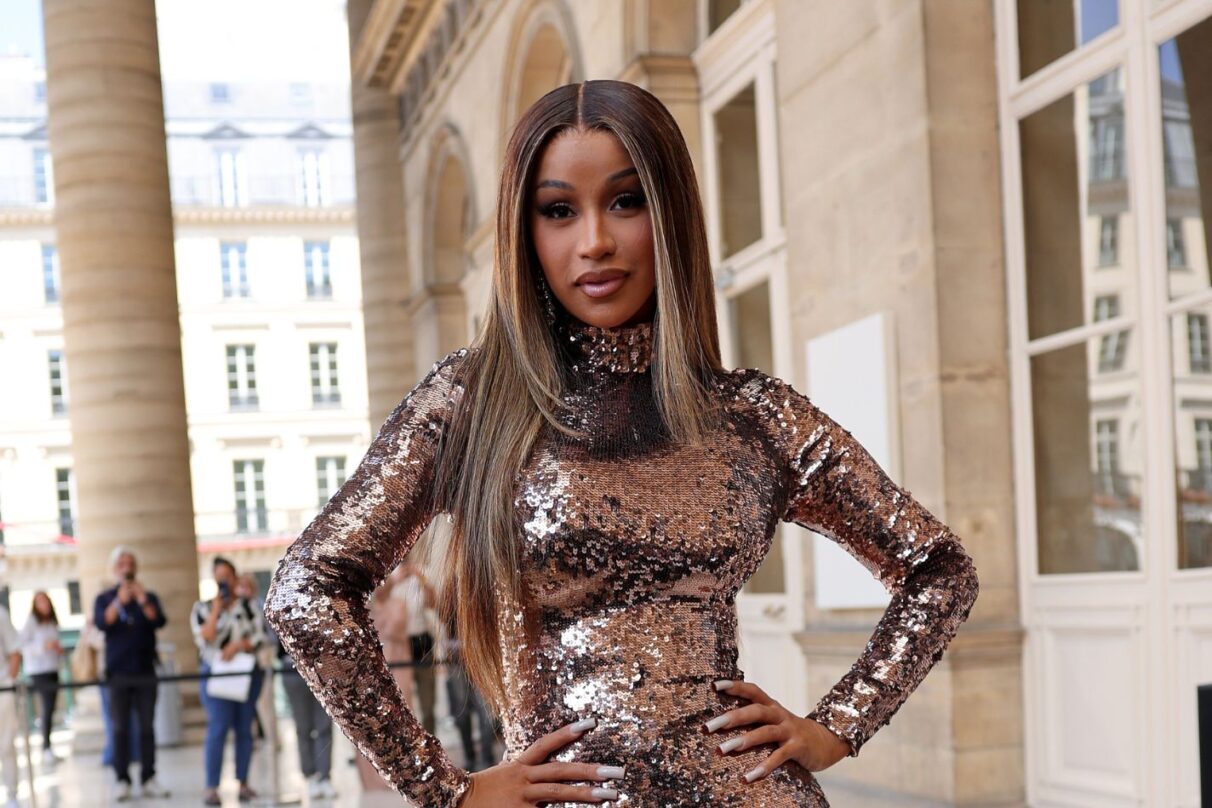 WATCH: Cardi B Has Her Own Fangirl Moment When Meeting Shakira for the First Time
Celebs, they're just like us! And when it comes to meeting a celebrity idol, celebrities themselves are not immune to feelings of excitement and relatable fangirling after meeting a childhood icon. Yesterday (July 6), Cardi B took to Instagram Live to share her feelings about meeting Shakira at Haute Couture Week in Paris. 
"It was like incredible to meet her like, I just can't believe it, like. Life is so crazy," said Cardi B moments after singing the lyrics to Shakira's "Monotonía" and her BZRP Music Sessions #53 on camera.
Cardi B and Shakira met at the Fendi runway show on July 6th, where the two sat front row alongside Camila Cabello. "I never would have thought ever, as a young kid, that I would be meeting Shakira," continued Cardi B, before adding "It was just so amazing, so beautiful. That was such a great moment."
On the same day, the two were seen together taking pictures backstage, smiling, and leaning in together for a selfie. A Twitter user shared a clip of the moment, tweeting in Spanish, "Shakira taking selfies with Cardi B, calculating the angle, choosing the best side for the light and telling the paparazzi which side to stand on "Trust Me."  
In Cardi B's live video, she also mentioned her pride in the Colombian artist's musical comeback after her separation from Gerard Piqué last year. "I've just been so proud of her. She's a legend, but Shakira hasn't done music in a long time, and she has come from a divorce, and she has come so strong. And she's making really good music."
While Cardi B gushed about meeting Shakira, users on social media were notably shooketh by the numerous looks she rocked all week, turning heads everywhere she went and having users call her "breathtaking and beautiful" and a "fashion icon."