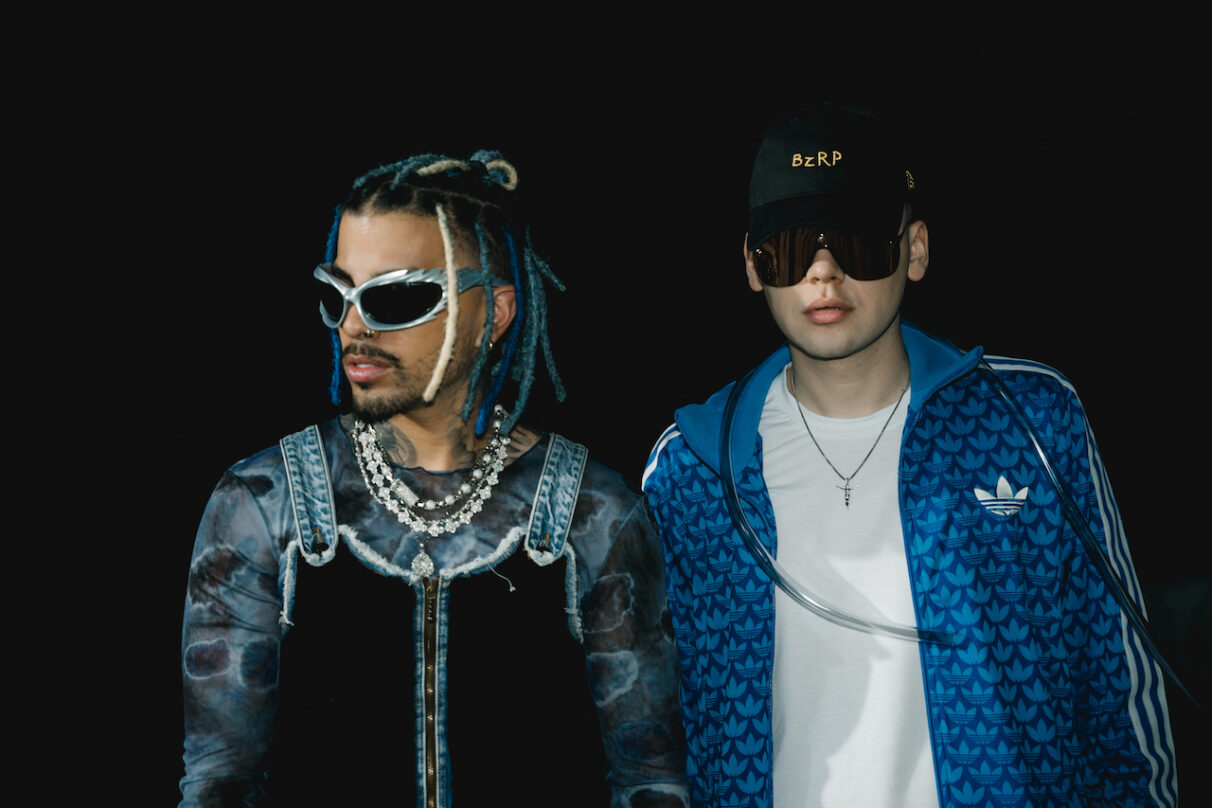 WATCH: Bizarrap & Rauw Alejandro Party on the Moon in 'BABY HELLO' Music Video
Following Bizarrap and Rauw Alejandro's first collaboration, "BZRP Music Sessions #56," the two creative artists dropped a second track called "BABY HELLO." This new joint track will be part of Rauw's upcoming album PLAYA SATURNO.
"YOU CAN NOW WATCH THE VIDEO AND LISTEN TO THE SECOND [COLLABORATION] WITH MY BRO @bizarrap 'BABY HELLO' ??," the Puerto Rican artist wrote online. "2 songs for you to enjoy!!! HAPPY SUMMER 2023 ????'PLAYA SATURNO' is coming ?️??."
The track starts with a synth-heavy melody and speeds up to a '90s-inspired rave anthem. The music video, directed by Martin Seipel and El Zorro, takes us to a full-on party with extraterrestrials on top of the moon. The outer space experience follows Biza and Rauw jamming in space while humans and alien-like figures party together. Another frame shows humans relaxing, "tanning" on the moon, and wearing sunglasses as if they were on a beach. To wrap up the space vibe, clips show glimpses of moon craters, Saturn, and a surrounding pitch-black ambiance.
Social media users are digging the new collaboration. A Twitter user wrote: "baby hello by bzrp and rauw alejandro, a song for a good bellakeo, for real." Another Twitter user said: "Help me I've already put on baby hello 800 times @rauwalejandro ?."
Others comment on how this track should've been named the Bizarrap session. A YouTube user, @sachaprm, wrote: "This had to be session #56. It is a thousand times better than the other one."
Moreover, Rauw Alejandro's continues on his Saturno World Tour in September with performances in Spain, France, Poland, Belgium, and the Netherlands. He will end his tour in São Paulo, Brazil, on Nov. 2. On the other hand, Bizarrap is known to keep his upcoming collaborations under wraps. After a joint track with Shakira, Peso Pluma, and Rauw, the sky's the limit for who he will invite to his signature blue-hued studio next. 
Watch the official music video for "BABY HELLO" below.