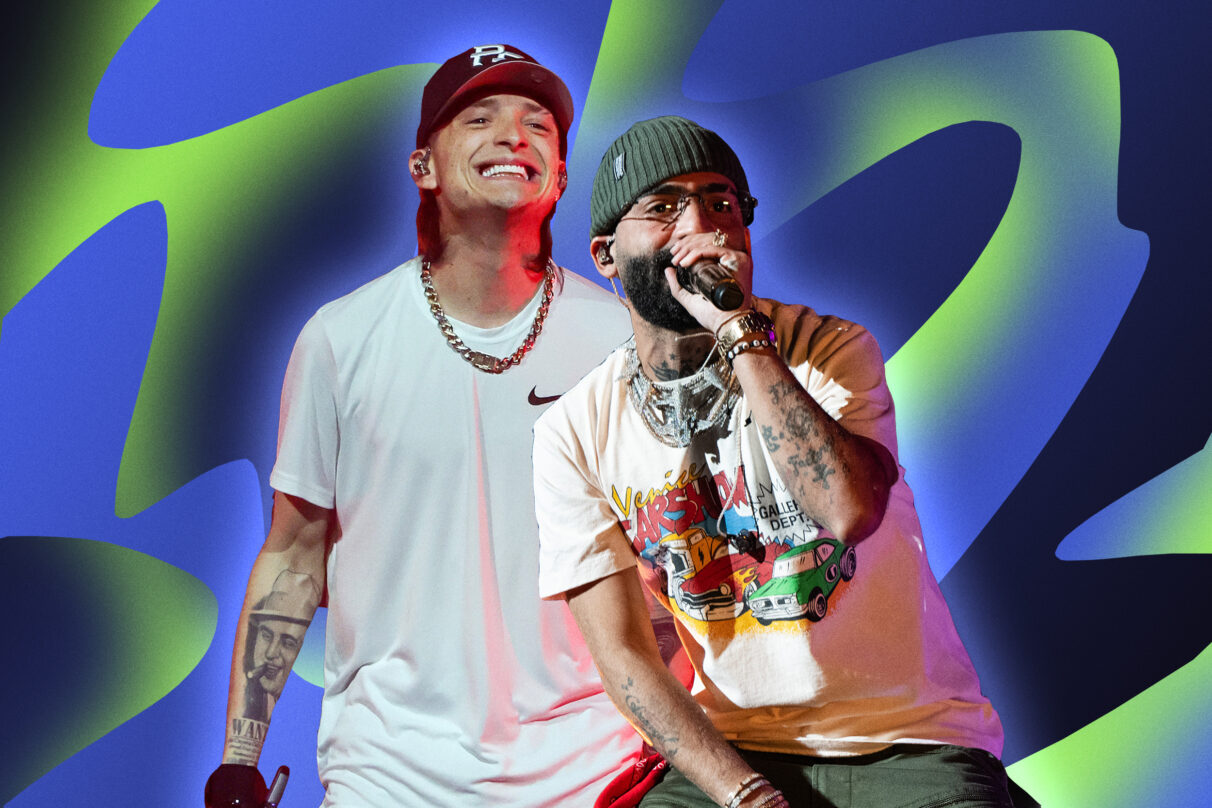 WATCH: Arcángel & Peso Pluma Are Danny Trejo's Accomplices in 'LA CHAMBA' Music Video
Arcángel is back with new music. On Oct. 30, the iconic rapper teamed up with Peso Pluma for his newest collaboration, "LA CHAMBA." The result? A reggaeton banger about being a proud hustler.
"They say that work dignifies a man, and since I was a child, I have loved LA CHAMBA! I already told you what my favorite sport was, and that's working for what's mine! There is no harder working race than the Latino race, and we prove it wherever we stand!" the trap star wrote online. Announcing the collaboration with the "Lady Gaga" singer, he wrote: "Dedicated to all the neighborhoods of Latin America and the whole world, dedicated to those hardworking people and dreamers willing to sacrifice everything to achieve their dreams!"
The new music video, directed by Omar River "OMI," features the Mexican-American action film icon Danny Trejo as the duo's hardcore boss. It starts with Trejo getting his shoes shined by children watching a clip of Arcángel saying that his favorite sport is making money. The following shot shows Trejo sitting alone at a table, reminiscing a shoot-out that happened hours before. The scene reveals that both artists work for him not only at the restaurant he's currently at but also as his ride-or-die accomplices. At the end of the video, they help Trejo hide, then later trick his rivals.
Produced by the hitmaker Tainy, "LA CHAMBA" features a mesmerizing synth-driven melody backed by signature reggaeton elements. Lyrically, it narrates the story of being a hard worker since day one and how they both started from the bottom. 
With lyrics like: "Soy un muchacho que viene de abajo / No le temo al trabajo, es que me gusta la chamba / De niño me tocó la chamba [I'm a guy who comes from the bottom / I'm not afraid of work, I just like to work / Since I was a kid, I had to work]," the Mexican star talks about being taught to work for what he has. Throughout the new banger, the two trade verses and relate to each other about being the best at what they do.
Watch the official music video for "LA CHAMBA" below.