Under-$100 Classic White Sneakers That Will Go With Everything You Own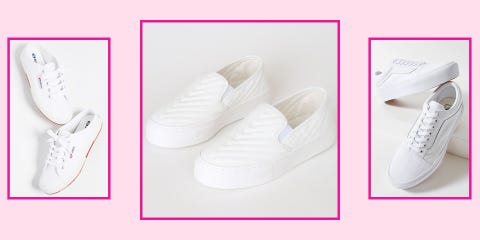 Classic white sneakers are a wardrobe essential. This is NOT up for debate. They might be overlooked as basic, but once you find the right pair, they can truly be the most versatile shoe you own. Not only are they timeless, comfortable, and easy to style, but you can rock these bad boys all year long regardless of the season. I'm serious.
White sneaks match perfectly with your favorite sundress, are ideal with jeans in the fall, and can be worn with fleece-lined leggings come wintertime. With so many different styles, there's a pair that's bound to fit your taste and budget. Narrowing down to just 30 standout styles was tough, but because these are all under $100, they made the final cut. So what are you waiting for? Scroll ahead to shop classic white sneakers that are cute and affordable.
This content is created and maintained by a third party, and imported onto this page to help users provide their email addresses. You may be able to find more information about this and similar content at piano.io