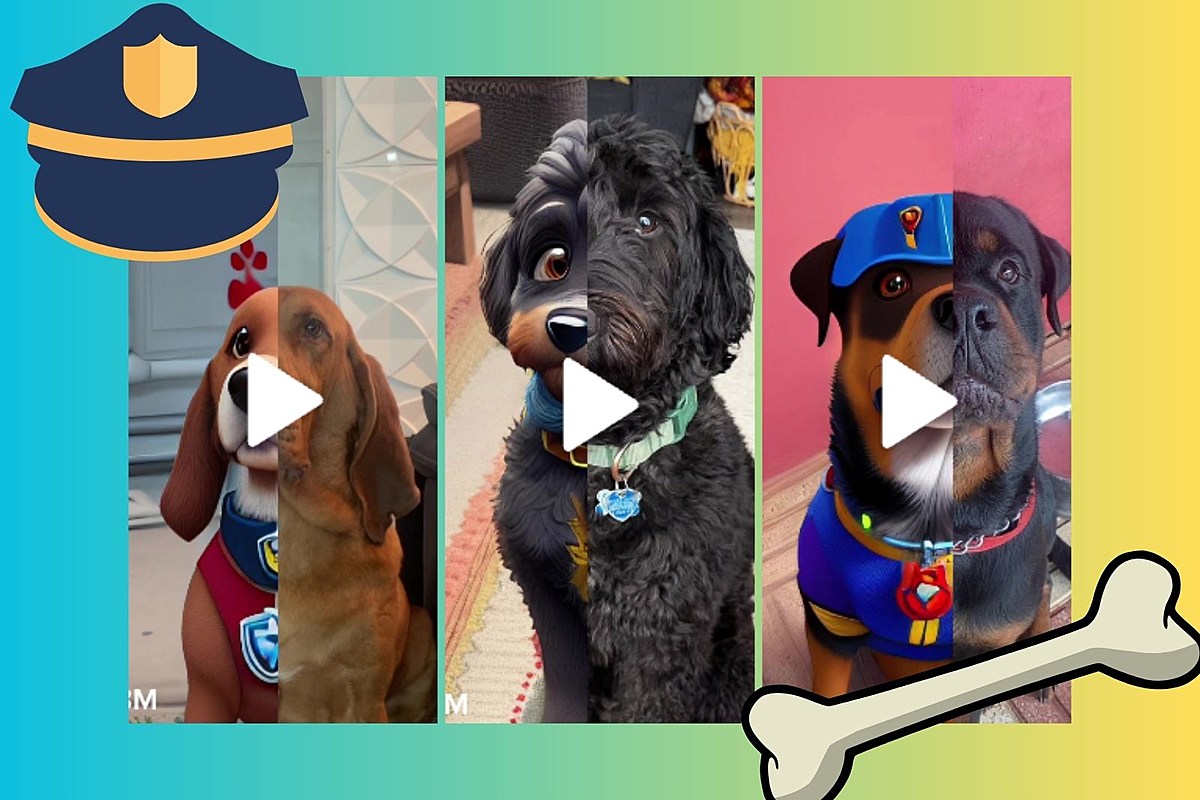 TikTok Trend Turns Dogs Into PAW Patrol Characters
We've all probably encountered at least one dog in our life (whether we like it or not) that seems straight out of a cartoon.
Maybe you're even the owner of a silly pup who could use his own animated show.
Pet owners on TikTok are using a new filter to turn their dogs into characters straight out of the popular children's cartoon "PAW Patrol."
For those unfamiliar with the show, "PAW Patrol" follows a group of heroic dogs who work together to complete their latest mission.
It's quite popular among toddlers. (Source: My 2-year-old daughter)
TikTok's "PAW Patrol" filter works like most others on the app. The catch is you need a dog that is going to sit still long enough for the camera to read its face.
Good luck with that. If you do have a cooperative pop, you will be rewarded with a fun animation that looks straight out of the "PAW Patrol" series.
Checkout this very good boy who is now a member of the PAW Patrol.
Like most TikTok trends, you will need to be prepared to have a catchy hook stuck in your head the rest of the day. Thankfully, the "PAW Patrol" theme song was already a most-requested hit in my house.
Here are a few other new cadets who PAW-sed long enough to create cute cartoon images.
RANKED: Here Are the 63 Smartest Dog Breeds
Does your loyal pup's breed make the list? Read on to see if you'll be bragging to the neighbors about your dog's intellectual prowess the next time you take your fur baby out for a walk. Don't worry: Even if your dog's breed doesn't land on the list, that doesn't mean he's not a good boy–some traits simply can't be measured.
LOOK: The most popular dog names of 2022 in every state
Hey dog lovers, check out this awesome list of the most popular dog names in 2022 for every state, and get ready for some serious cuteness overload.