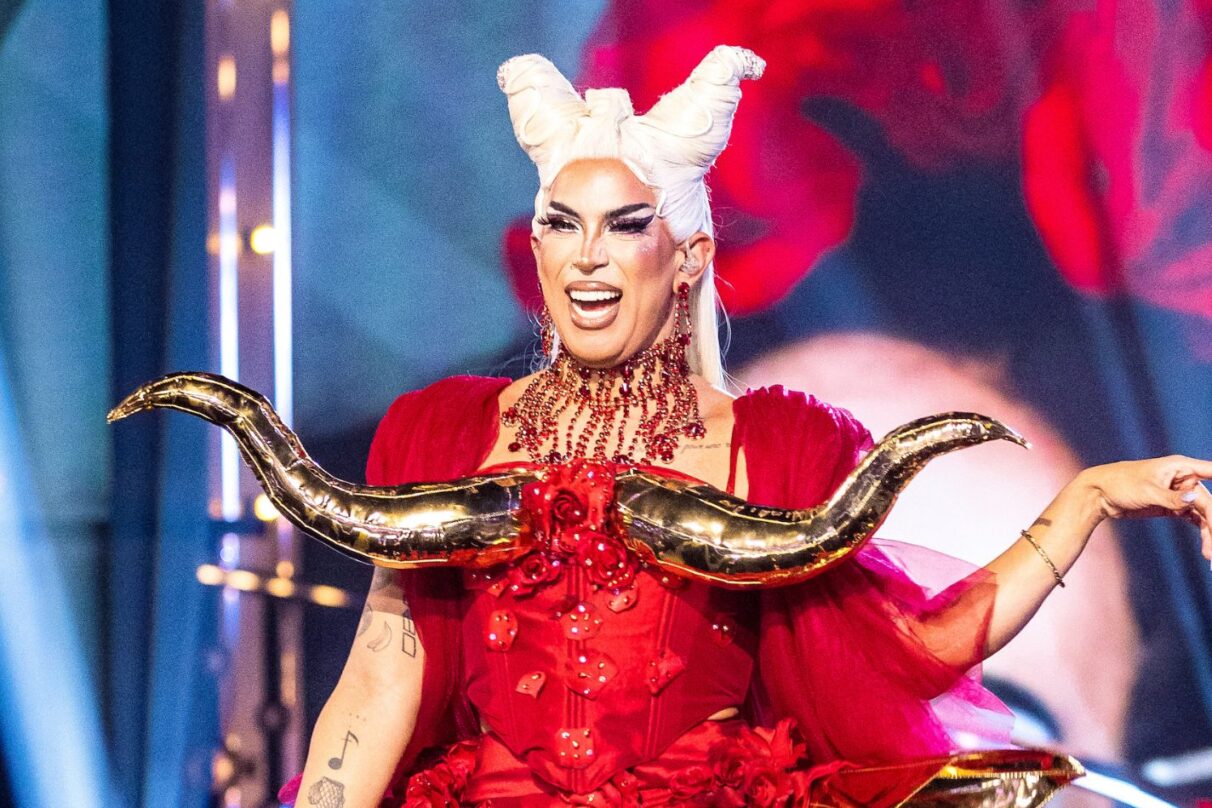 This Mexican Drag Queen is the New 'Queen of The Universe' Winner
A new winner has apparently been crowned on the drag singing competition Queen of the Universe after Paramount+ seemingly dropped all the episodes on its service. And this time, Taiga Brava, a Mexican drag queen, won the title.
Taiga Brava was one of three Latine drag queens who competed on the second Queen of the Universe. Chloe V from Brazil finished in tenth place while Militia Scunt, an L.A. native of Afro-Mexican descent, came in seventh place. Taiga Brava hailed from Cancún, Mexico. 
Throughout the competition, Taiga Brava wowed the judging panel that included RuPaul's Drag Race stars Trixie Mattel and Michelle Visage. Spice Girls' Mel B and pop icon and actress Vanessa Williams also served as judges this season. Today, Taiga Brava became the second Latine performer to win Queen of the Universe following Brazilian singer Grag Queen last year.
When the cast was announced for the second season of Queen of the Universe back in March, Taiga Brava was excited to reveal the news of her participation. On Twitter at the time, she shared her feelings about being proud to represent Mexico and her culture. The post also included a photo of her performing in front of bedazzled Mexican flags.
"This is how a life dream came true," she wrote in Spanish. "Having the opportunity to represent Mexico in @queenofuniverse. I see it now and my skin crawls from remembering those seconds before going on stage. How proud to show the Universe what we Mexicans are!"
Taiga Brava also provided one of the standout moments this season. She gave an emotional performance of Kesha's empowering song "Praying." Visuals of calaveras that are typically associated with Día de los Muertos flashed on the giant screens behind her and showed the incredible range of her voice during the show-stopping performance.
Taiga Brava has started celebrating after briefly wondering what happened for all the episodes to be dropped at once. She said, "¡HAY CORONA PARA MÉXICO! ????? ¡GANAMOOOOS QUEEN OF THE UNIVERSEEEE, CARAJOOOO! NO LO PUEDO CREER ? VIVA MÉXICO."
Queen of the Universe is currently streaming on Paramount+. Mexican drag queen Regina Voce, who finished in seventh place last year, is currently competing on Drag Race México.