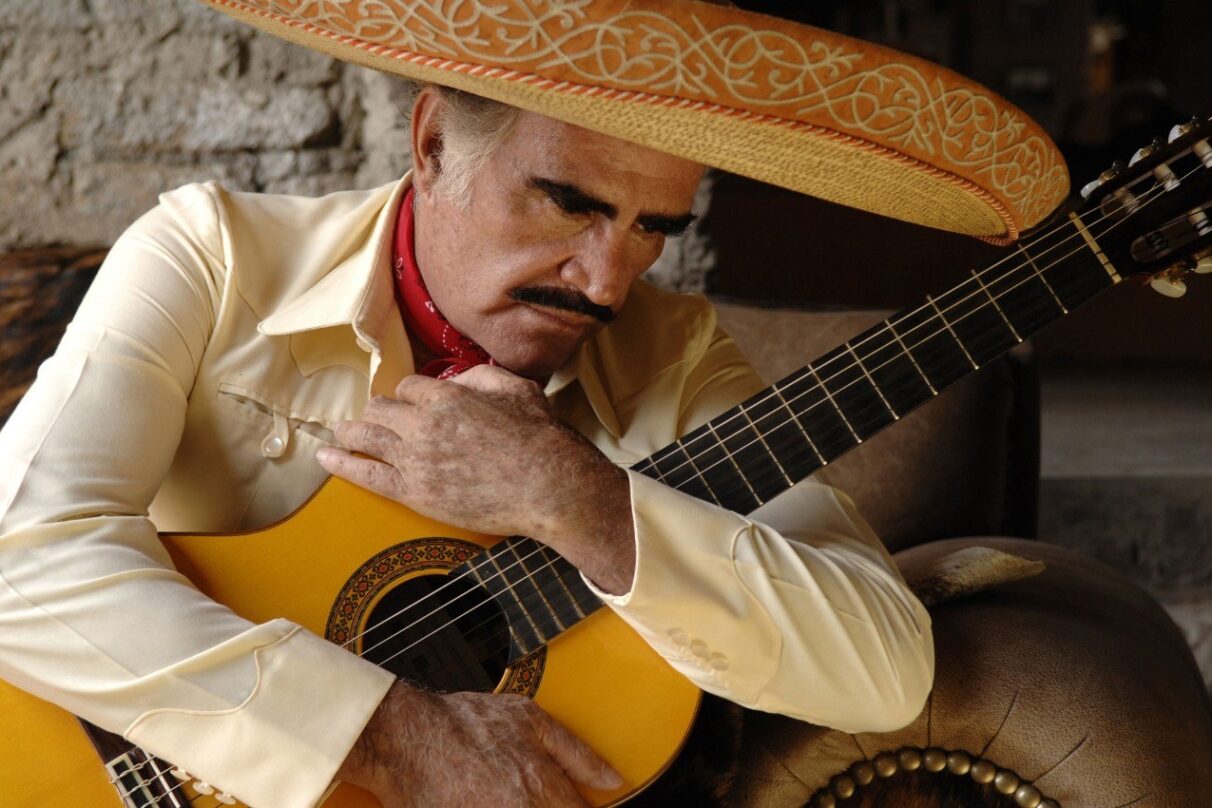 There's a New Vicente Fernández Album on the Way – Here's What We Know
There's more music coming from the late Vicente Fernández. In a press conference in Mexico today (Aug. 9), the estate of the ranchera icon revealed that he has a new album on the way.
Thanks to his decades of success and sell-out tours, Chente was dubbed the King of Ranchera Music. His timeless hits include "Volver, Volver," "Un Millón de Primaveras," and "Mujeres Divinas," which inspired the name for the all-women sierreño group Conexión Divina. On Dec. 12, 2021, Fernández passed away at age 81 due to complications from Guillain–Barré syndrome.
The press conference took place at Los Tres Potrillos, Fernández's ranch in Jalisco, Mexico. His estate, including his widow Maria del Refugio Abarca Villaseñor, confirmed that a new album would come. Before his passing, Fernández recorded a bunch of music that hadn't seen the light of day. Two hundred of which will be released in a series of albums through Sony Music Mexico.
"I have many songs recorded and they are saved," Fernández was quoted saying before his passing in a press release. "One day my company will release them." 
The first album of this new collection is called Vicente Fernández Le Canta a Los Grandes Compositores. The LP includes 20 songs that Fernández recorded by famous Mexican composers of the 20th century. Ten tracks are being released for the first time ever, like "Tú, Sólo Tú," which was popularized by Selena, "La Media Vuelta," and "A La Orilla De Un Palmar." The other 10 songs are rarities, like "Amor de Los Dos," which was only released on a 1975 vinyl album that went out of print. 
Vicente Fernández Le Canta a Los Grandes Compositores is coming out on Aug. 10. Among the Mexican songwriters Fernández paid tribute to on this album are Juan Gabriel, Joan Sebastian, Armando Manzanero, and many others.