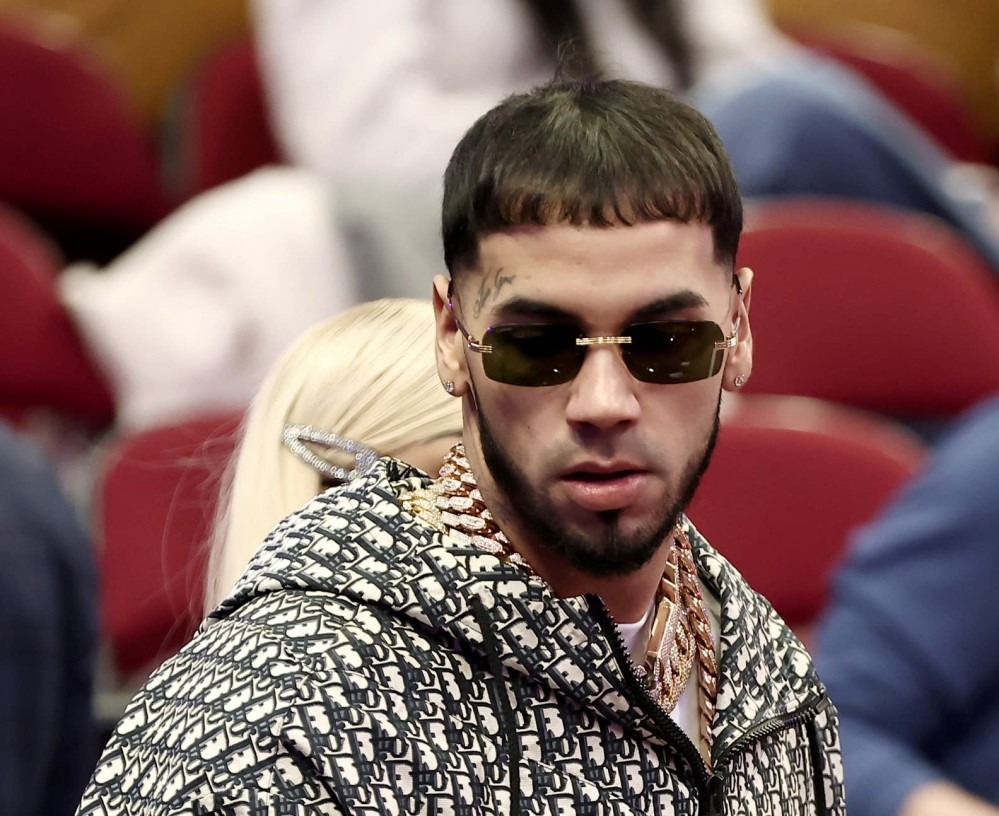 The Puerto Rican Day Parade Reminds Us That Menudo is Timeless
Anuel AA is not having an easy summer. The rapper took a moment to fire back at the crowd during a concert in Spain on June 18 after a fan threw a bottle at him while he was on stage, causing him to react abrasively. The bottle just missed the rapper, but it was enough to set him off on a mini tirade. 
Anuel has been touring through Europe while on his honeymoon with rapper Yailin whom he married in the Dominican Republic on June 10. He also recently became a father for the second time only days after his wedding to Yailin. The mother is a woman whom he met in Texas. Ay, Anuel. This summer is already tumultuous for him, and it has only just begun. 
On Saturday, he insulted an audience member wearing a blue wig after a bottle flew in front of his face, calling out the audience member he assumed threw the bottle as just wanting to "attract attention." He also accused her of not respecting him because of the bottle and the blue wig.  
View this post on Instagram
The bottle-throwing incident comes after Anuel's announcement to his fans that colored wigs will be banned from his concerts. Is this because colorful wigs remind him of his ex-girlfriend Karol G? That seems like an extreme reason, but it also seems like the most obvious one. Allegedly, a fan was banned from entering a Yailin show in New Jersey last month for wearing a blue wig.
Fans, take note: Anuel and Yailin are leading a crusade against blue wigs! But also, as a society, we need to move on from the drama involving the exes. They have, we should, too.