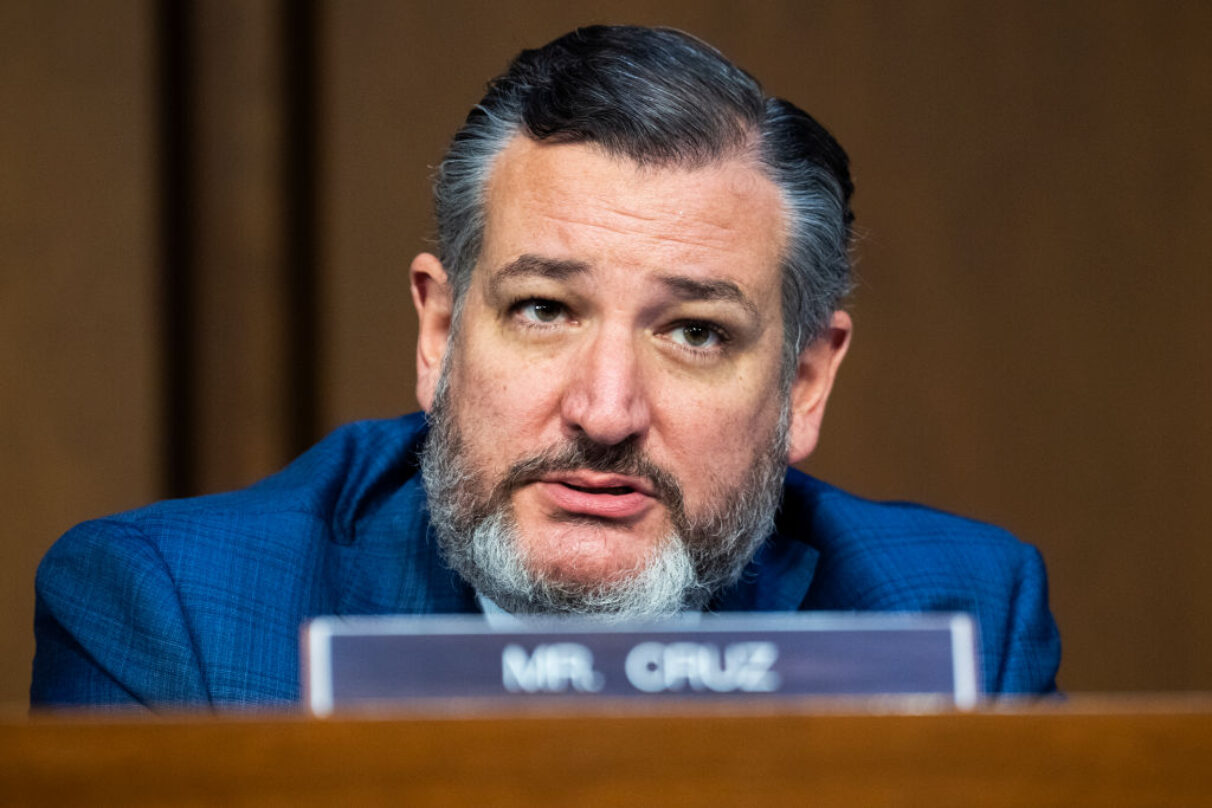 Ted Cruz Targets the Trans Community in Latest Stunt — & the Backlash Was Swift
Senators Ted Cruz (R-Texas) and Marsha Blackburn (R-Tennessee) are calling for a federal investigation into Anheuser-Busch's collaboration with trans influencer and activist Dylan Mulvaney. In a letter sent to CEO Brendan Whitworth, the two senators are also calling on the company to sever ties with Mulvaney. This follows a long line of triggered Republicans who have called for a boycott of Bud Light since the partnership happened, further cementing that attacks on the trans community are coming from all fronts.
Taking a page from the dog whistle playbook, Cruz claims the investigation is to protect children that might see the collaboration. In an interview with Fox News, he claims that Anheuser-Busch broke the rules because the collaboration is a marketing ploy to market the beer to Mulvaney's followers, who has a wider range of followers including young LGBTQ+ people. Which, if that's the case, then what about the cis-gendered heterosexual people with underage followers promoting alcohol on their social media pages? Nothing?
Specifically, Cruz points to Mulvaney's series "Days of Girlhood" as the reason why he's asking for an investigation. It is clear that Cruz is functioning on faux outrage catering to his base. Mulvaney's "Days of Girlhood" is a celebration of her transition and offers an intimate look into the full scope of what this process really looks like. It allows trans people without resources or physical community to learn and ask questions without feeling judged or othered.
Mulvaney's series has everything to do with inclusion, love, and functions as a tool to give others hope.
The outrage over the beer company's partnership with Mulvaney doesn't exist in a vacuum either. State legislatures are working overtime to deny trans people their rights under the guise of protecting children. These same state legislatures claim this as their reasoning while deciding not to approve early childhood education, reform the overwhelmed foster care system, or provide lunch programs for our most vulnerable children. 
The latest dehumanization of a trans person's right to exist is not going unnoticed by those online. They're calling the investigation into Mulvaney a sham that is wasting taxpayers' money. 
Others are blatantly calling it what it is, an attack on trans people.
Meanwhile, some on social media pointed out that Mulvaney was a choice to market to the beer-drinking LGBTQ+ community. Because, and this might not be obvious to some, the LGBTQ+ community also drinks beer.
But most importantly, if Ted Cruz is concerned about the children of Texas, some online think he could help pass reasonable gun laws to protect said children and their families instead of giving "thoughts and prayers" to the families at the Allen Mall, Uvalde, Midland-Odessa, and Greenville shootings.