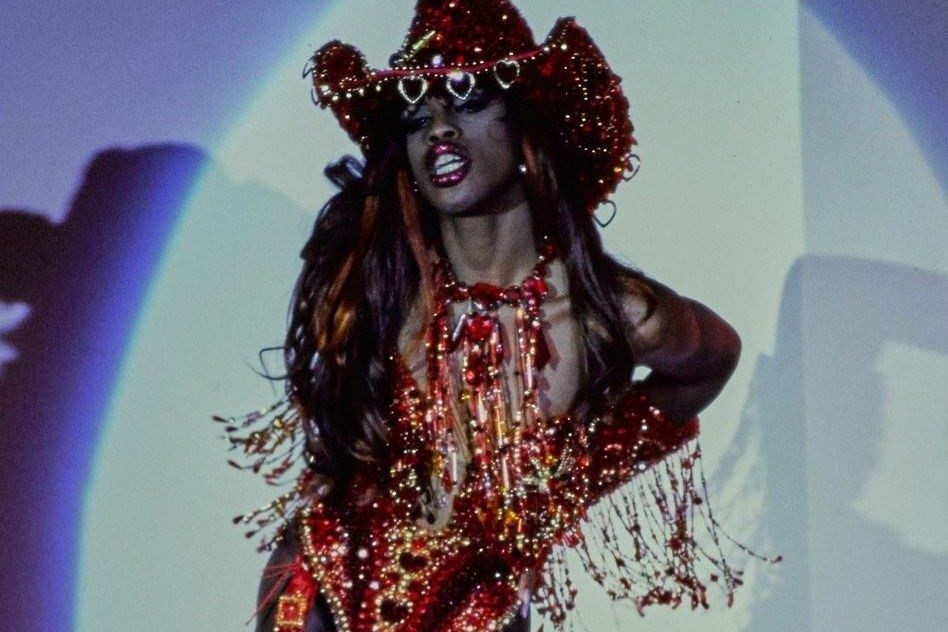 Team Thierry: a comprehensive guide to Mugler's catwalk cameos
From Grace Jones to Connie Fleming, Mugler looked beyond the supermodel pantheon to make space for everyone in his barnstorming
fashion spectacles
As the world continues to mourn the loss of yet another fashion titan, and tributes continue to flood our Instagram feeds, it's impossible not to consider the extensive impact Manfred Thierry Mugler has had on the relationship between fashion and celebrity. Though he was instrumental in cementing the era of the supermodel by continually putting Linda Evangelista, Claudia Schiffer, and Eva Herzigova on the catwalk, he was also one of the first to look beyond the boundaries of fashion to find creative minds and personalities representative of his fantastical approach to design.
Always thinking outside the box when it came to elevating the experience of fashion shows into true spectacles, Mugler incorporated live music and theatre into the performances, and cast countless unexpected figures previously unseen in this context. Basically, this translated to a whole lot of cult celebrities on the catwalk. Summing up Mugler's most memorable catwalk moments would be an impossible task. Each of his shows were deeply camp, setting the scene for 1,000 RuPaul's Drag Race rip-offs ("Intergalactic Dominatrix" anyone?), packed full of strong-shouldered tailoring, hi-octane eveningwear, and couture-level stage looks.
Yet often, it felt like the choice of the wearer was just as poignant as the spectacular garments they paraded down the catwalk in. Picking the likes of pornstars, club kids, drag queens, and comedians as his ambassadors was an essential part of Monsieur Mugler's irreverence, therefore setting the precedent for what a catwalk model looks like. 
Claudia, Christy, and Linda aside. Below, we recount some of the most thrilling sightings from Thierry Mugler's catwalks over the years.