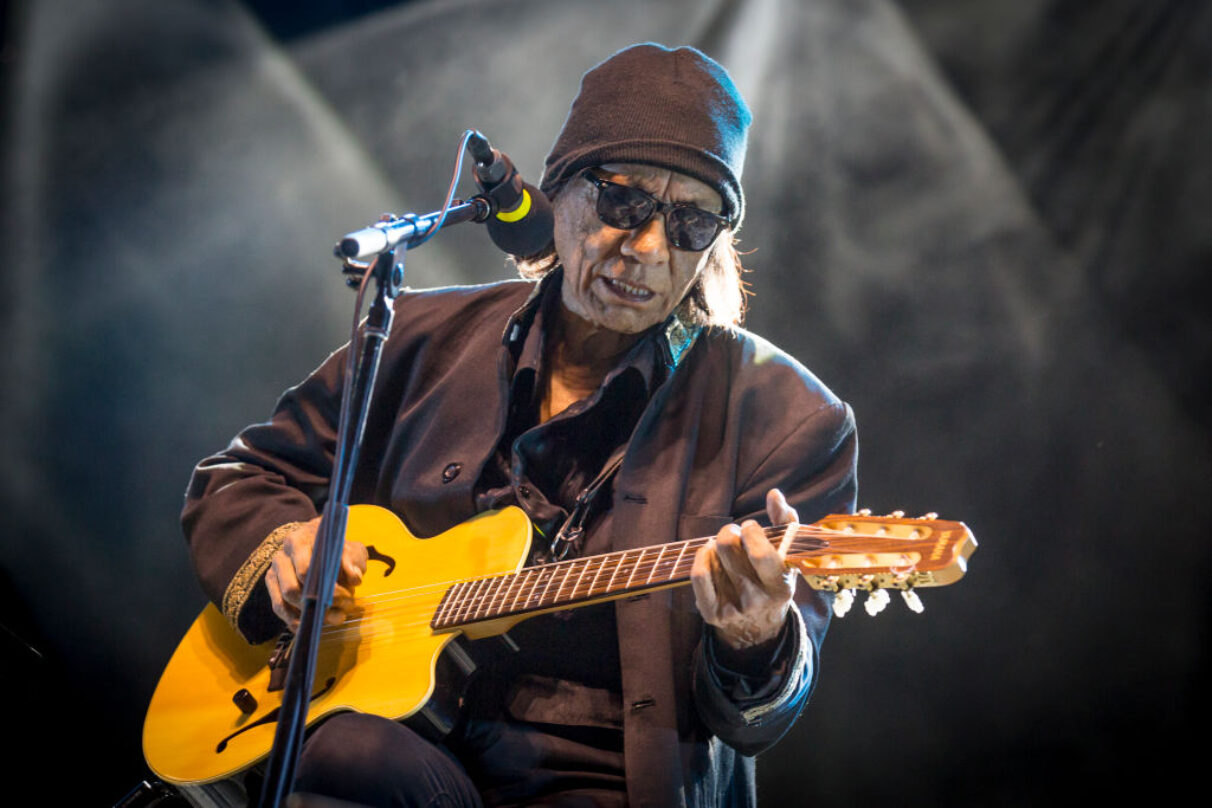 Sixto Diaz Rodriguez, 'Searching for Sugar Man' Subject, Dies at 81
The music world is mourning the loss of a Latino rock star who got his big break later in life. Sixto Diaz Rodriguez, who was the subject of the documentary Searching for Sugar Man, passed away yesterday (Aug. 8), his official website confirmed. 
Sixto Diaz Rodriguez was known by his last name as a musician. The Mexican-American artist was called the "long-lost Chicano Bob Dylan." On Rodriguez's website, his team left a message about his passing at age 81. He reportedly suffered a stroke a few months before his death. 
"It is with great sadness that we at Sugarman.org announce that Sixto Diaz Rodriguez has passed away earlier today," the message reads. "We extend our most heartfelt condolences to his daughters – Sandra, Eva and Regan – and to all his family. May His Dear Soul Rest In Peace."
While living in Detroit, MI, he released two albums in the 1970s, including Cold Fact and Coming From Reality. Both LPs were initially unsuccessful in the U.S., so Rodriguez was dropped by his label. He stopped making music after that and worked as a day laborer.
Rodriguez was unaware his music was selling like hotcakes in South Africa. It wasn't until the existence of the Internet in the '90s that the musician discovered he was a revered Latino rock star. His fans thought he was dead or had committed suicide while he was actually living a quiet life in Detroit. Rodriguez later embarked on his first tour of the area called Dead Men Don't Tour: Rodriguez in South Africa.
In 2012, Rodriguez's fame exploded thanks to the Academy Award-winning documentary Searching For Sugar Man, which was directed by Malik Bendjelloul. The movie followed the journey of two South African fans who were on a mission to find Rodriguez following the rumors of his death. After the movie's success, Rodriguez became an international sensation later in his life and performed at music festivals like Coachella and Glastonbury.