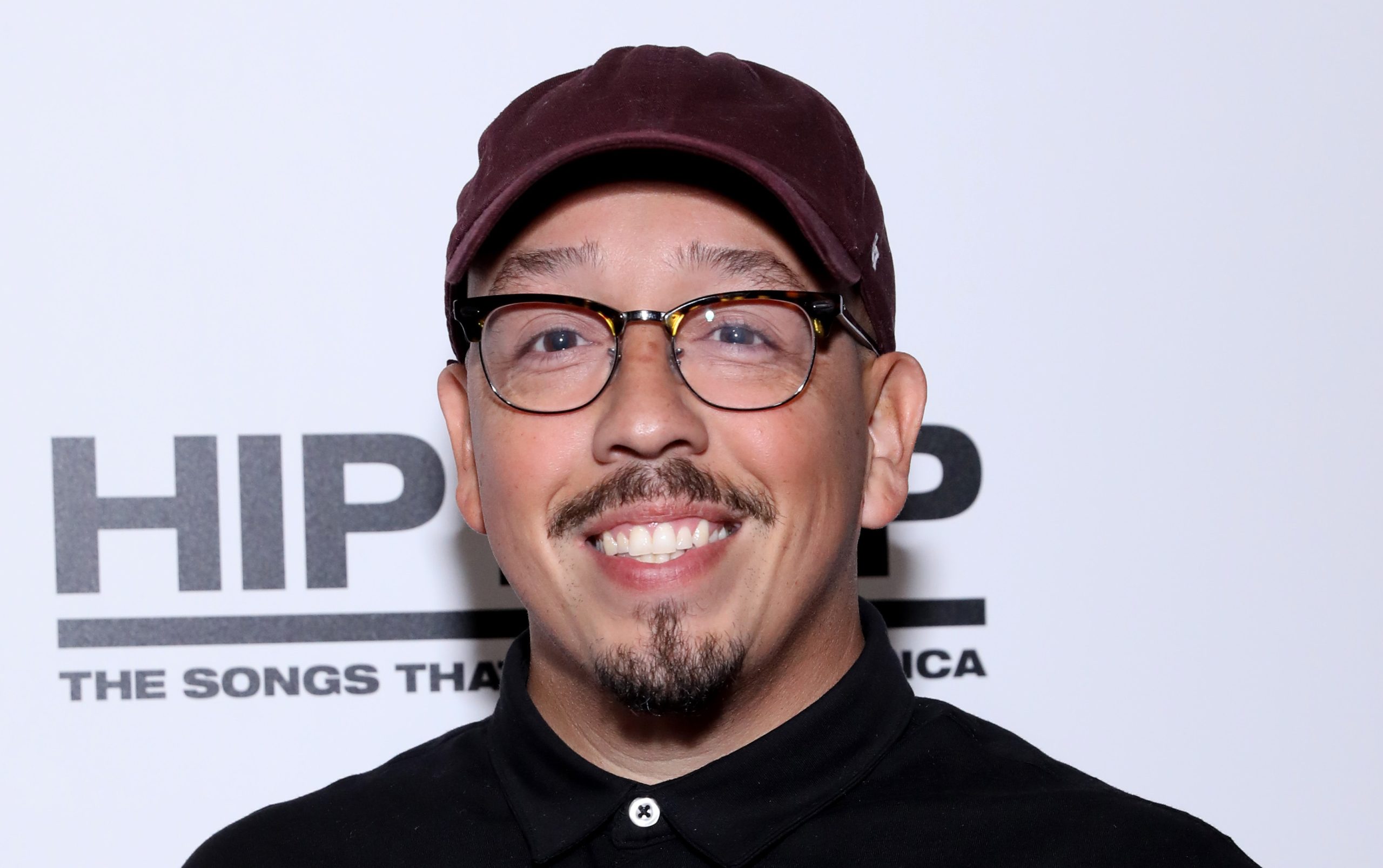 Shea Serrano Signs Major Deal with Amazon Studios — Here's What We Know
Shea Serrano and his stock in Hollywood is rising fast. The screenwriter and New York Times bestselling author is expanding his relationship with Amazon Studios ahead of the premiere of his new comedy series, Primo.
Primo is inspired by Serrano's life growing up with a loving single mother and a house full of uncles in San Antonio, Texas. Serrano is credited as the creator and a co-executive producer alongside Mike Schur (Parks and Recreation).
According to Deadline, Serrano has signed a TV deal with Amazon Studios to develop original content for TV and Amazon Music's podcast network, Wondery.
"Working on Primo has been an extremely rewarding, extremely positive experience for me," Serrano told Deadline. "I'm very happy that Amazon has officially decided to let me hang out for a bit and make cool stuff with people I like. I feel right now like how The Rock must've felt in Furious 7 when he was so filled with energy that he flexed the cast right off his broken arm."
On social media, Serrano compared his emotions to another Fast and Furious character, Vin Diesel's Dom Toretto. "Thank you all for all the overwhelming number of very nice messages and encouragements," he tweeted. "I greatly appreciate it. I feel like Dom when everyone is cheering him on."
Vernon Sanders, head of television at Amazon and MGM Studios, said that he's looking forward to a long working relationship with Serrano. "Given Shea's already proven track record as a journalist and author, we're looking forward to the original content he develops across Amazon Studios and Wondery," he said.
As a podcaster, Serrano hosted the rap series No Skips with Jinx and Shea for Spotify and The Ringer. Along with Primo, Serrano is behind the Netflix comedy series Neon and will see his first feature film, Miguel Wants to Fight, premiere on Hulu later this year.
"Shea is a triple, quadruple, maybe even quintuple threat, and we can't wait for fans' to hear him bring his singular perspective on sports and culture every week," said Marshall Lewy, Chief Content Officer at Wondery. "We also love when we get to work closely with talent across multiple touch points within Amazon like we're doing with Shea."
Primo premieres May 19, 2023, on Amazon Freevee.