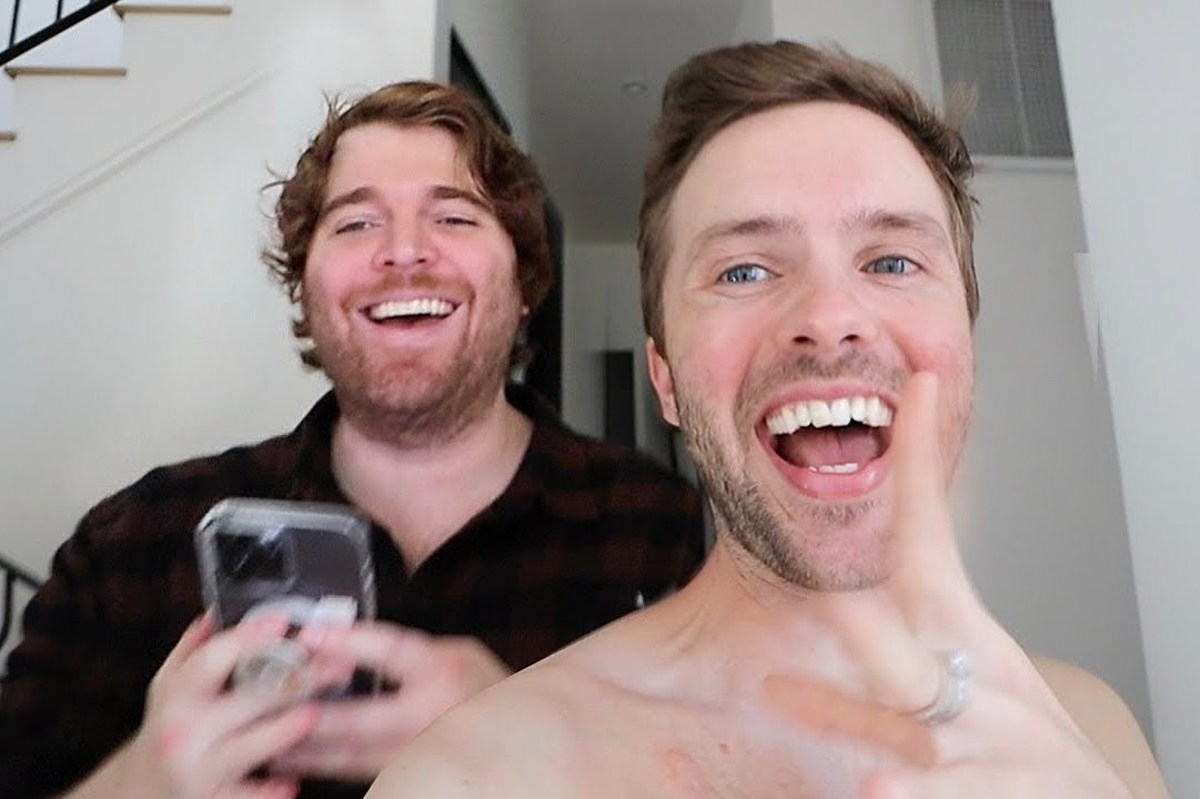 Shane Dawson and Ryland Adams Are Expecting Twins via Surrogate
Controversial YouTuber Shane Dawson and Ryland Adams are going to be fathers.
On Friday (July 7) the couple made the big announcement via a YouTube video on Adams' YouTube channel. The pair documented their journey to discovering that they would become parents to two twin boys via surrogate.
The 17-minute long video included their trip to Seattle, where they were able to see their surrogate's six-week ultrasound. The couple learned that their surrogate was pregnant on April 22 via text message. They plan to document their journey for their kids and family to look back on one day.
"And then I started thinking what if, in my dreams, I did meet the babies, or what if they were coming in the dream to say 'Hi, we're here!" Dawson said to his husband.
"This is the craziest experience of my whole life," Dawson told the camera. "This is a moment that we've been waiting for forever and I can't believe it's happening!"
Adams said that they "still have to process" the news that they are expecting twin boys. When they heard the heartbeats during the checkup, that's when the news really set in for them. Surprisingly, the couple revealed that they were "manifesting" and hoping for twins.
Before they concluded the video, the couple revealed that they already have their names chosen for their future sons, Jet Adams Yaw and Max Adams Yas. Their expected due date is Jan. 4, 2024.
Wildest Celebrity Baby Names