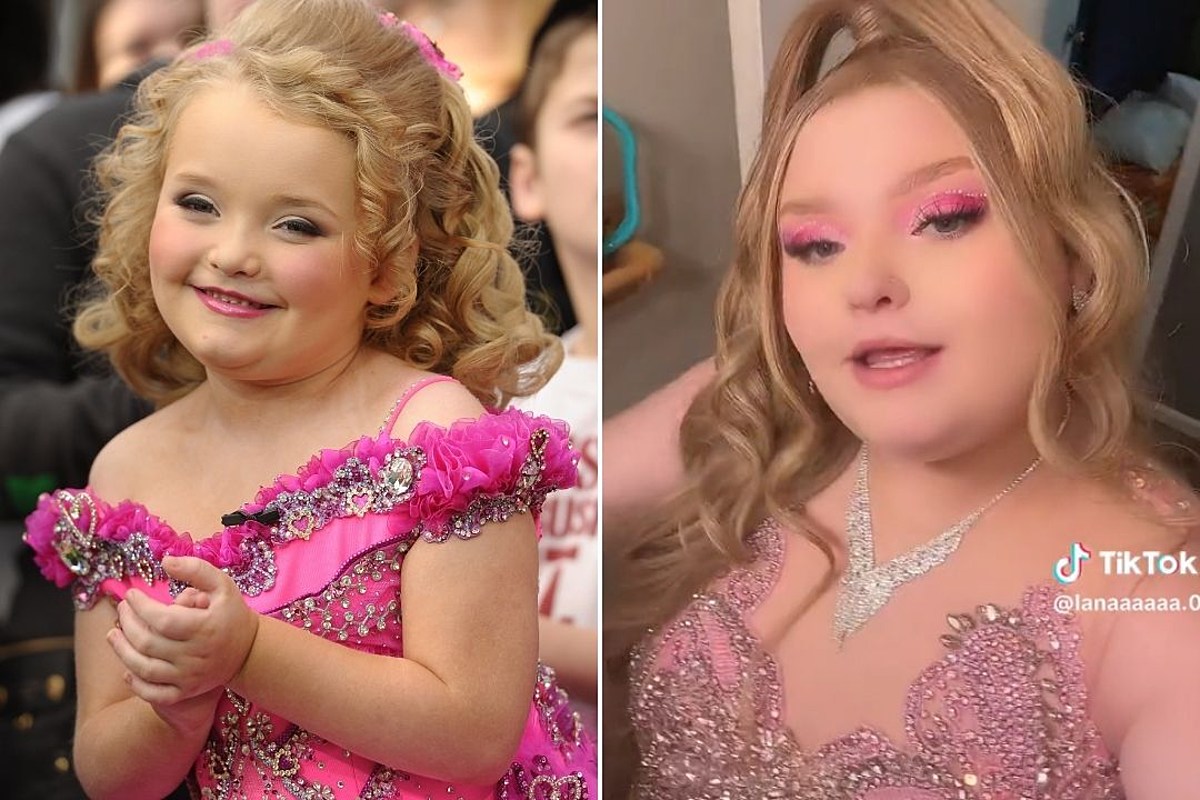 See Honey Boo Boo's High School Senior Prom Dress
Alana Thompson, a.k.a. Honey Boo Boo, just went to her senior prom (yes, we feel old) and her pretty pink prom dress was a sweet ode to her Toddlers & Tiaras pageant roots.
Thompson, 17, attended her senior prom in Georgia last Friday (April 22).
Thompson documented her process getting ready for the big night on social media. In a series of photos posted to her Instagram account, she thanked the people who helped get her ready for the high school event.
In a TikTok video, Thompson showed herself mid-glam before transitioning into her prom look reveal: a shimmering pink gown, matching pink eye shadow and cascading half-up, half-down hairdo.
The final prom look is reminiscent of one of the former Toddlers & Tiaras star's glitzy pageant dresses, which she wore during an appearance on Extra in 2021.
Obtained by Page Six, additional photos reveal Thompson's entire prom look, as well as show her posing with her beau, Dralin Carswell, 21, who opted for a more casual look with black pants, a white polo shirt and baseball cap.
Thompson also posed for pictures with her family members, including Mama June.
Thompson's prom comes just months after Carswell was arrested for DUI while Thompson was in the car with him.
On Feb. 28, Carswell initiated a three-mile car chase in Monroe County, Ga., after an officer ran the tags on his car and found several warrants.
READ MORE: Honey Boo Boo Slammed for 'Ghetto' Accent Video
When the officer tried to make a traffic stop, Carswell gave chase in his vehicle. The pursuit ended when an officer used a PIT maneuver to disable Carswell's car.
Carswell was taken into custody and arrested for fleeing and/or attempting to allude a police officer; following too closely; failure to maintain lane; and speeding. He spent two days in jail and was released on $25,000 bond.
Thompson was considered a witness in the case and not charged.
Stars Who Got Their Start on Reality TV