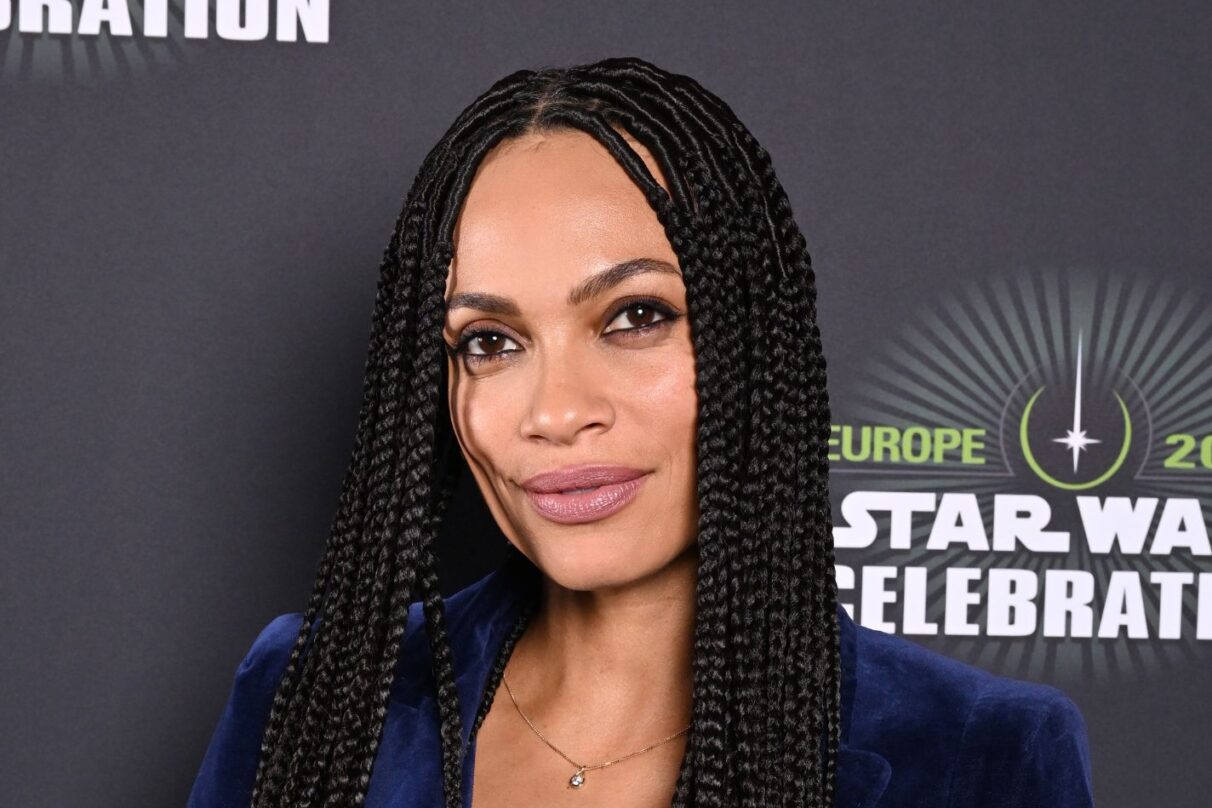 Rosario Dawson Set to Star in Animated Western — Here's Everything We Know
Rosario Dawson (Ahsoka) is set to star in Ghosts of Ruin, an animated western TV series about gamers headed to 'Ruin' — an ultimate gamer tournament. 
According to Variety, the show is in a tech-driven dystopian future where virtual reality has evolved into Neural Reality. This reality allows gamers to fully experience games within their minds instead of simply using controls or software with no perceptible difference between their dystopian future and the VR world they experience.
Dawson, who also plays Ahsoka Tano in Disney+'s Star Wars projects, will voice Prism. She's a pro gamer with dreams of being the world's undisputed champion of the tournament within the Neural Reality. Joining her for Ghosts of Ruin is Tony Revolori (Willow). He will play co-lead as Lee, a streamer and gamer who ends up in the tournament after a spot becomes vacant. 
Of course, trouble finds them when a rogue program makes the scene, threatening their new paradise, the tournament, and the world they've created within the Neural Reality itself. And with the current flourishing state of AI in 2023, from robo-dogs to ChatGPT, something like this doesn't seem too far out of the realm of reality.
Ghosts of Ruin will debut on the Gala Film website, the film and TV division of Web3 company Gala. They will be partnering with Hans Zimmer's Bleeding Fingers Music, a collective of composers that create scores for film and TV. And they have already started creating a unique world for Ghosts of Ruin on the official site that weekly polls, behind-the-scenes content, and more.
According to showrunner Michael Ryan (Wolfboy and the Everything Tales), "Rosario Dawson and Tony Revolori are such talented creatives and their dynamic performances will bring depth and authenticity to the complex characters of our dystopian sci-fi-world." And that he looks forward to bringing to life "a unique and immersive experience" that will intrigue audiences about our near-future world.