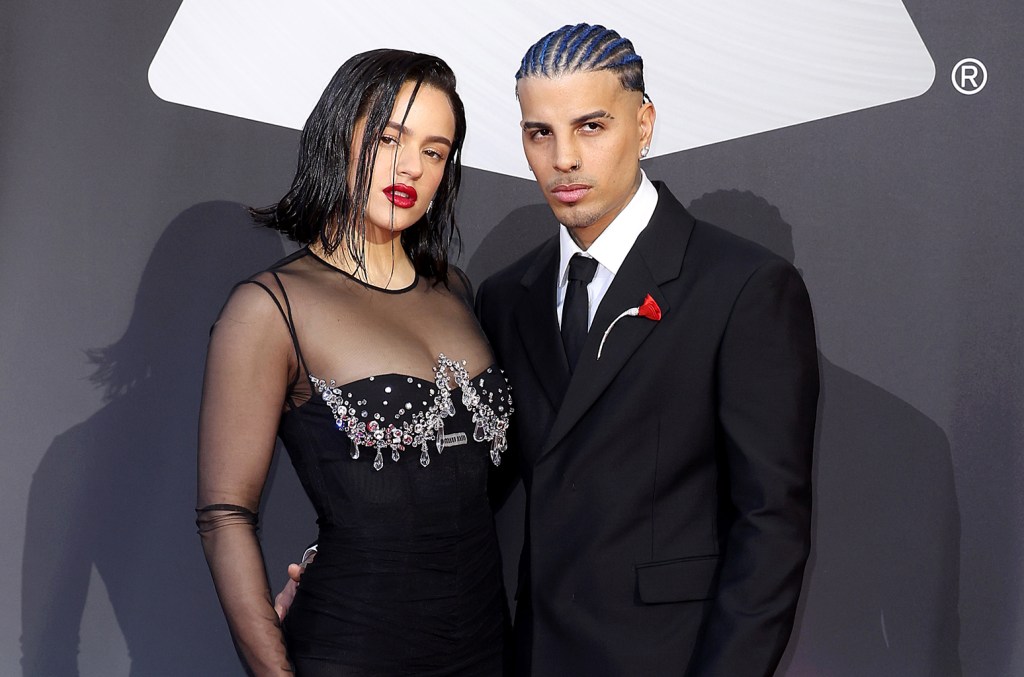 Rosalía & Rauw Alejandro End Engagement, Split After 3 Years Together: Report
Rosalía and Rauw Alejandro have reportedly ended their relationship after three years together. According to People, who first reported the news, the power couple decided to not move forward with their engagement. The news comes just months after the artists revealed they were engaged in the music video for "Beso," from their three-track joint EP RR, also released the same day they announced their engagement.
Representatives for Rosalía declined to comment. A representative for Alejandro did not immediately respond to a message from Billboard.
The Spanish star and the Puerto Rican hitmaker met in person in 2019 — after months of messaging each other on social media — at a Las Vegas hotel lounge during the Latin Grammys. It was love at first sight, the couple told Billboard for their cover story interview.
Since the inception of their relationship, Rosalía and Rauw have been each other's biggest supporters on and off the stage. Before RR, Rosalía sang backing vocals on "Dile a Él" from Rauw's first album, Afrodisiaco (2020), as well as on "Corazón Despeinado" from Saturno (2022). Meanwhile, Alejandro co-wrote some lyrics for Rosalía's "Chicken Teriyaki" from her Grammy and Latin Grammy-winning 2022 album, Motomami.
"I'm lucky to be your partner, and I want to be there for you, sabes? And I feel you're there for me, independent of the careers," said Rosalía, who had Rauw as a guest on her Coachella set in April where they performed "Beso" and "Vampiros" off RR. "For me, our relationship is first, and then there's everything else. Of course my career is super important in my life, but at the same time, in my life, you're my companion, and everything else comes second."