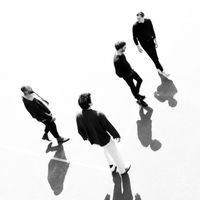 Rising Alternative Group Pair Create Soothing Vibes With New Single Titled "The Emperor's Heart"
Pair, a German alternative rock band filled with exceptional young musicians, have released their latest single, which is called "The Emperor's Heart." A mellow rock track that lifts up the listener while reminding them of nostalgic memories with its soothing melodies and single-note piano plays.
It's an obvious fact that Pair's "The Emperor's Heart" is a musical masterpiece. Here's why: the combination of the perpetual guitar swirls and roaring piano notes are able to create the mellow canvas for the relaxed vocals. With jolly lyrics, the song builds an emotional connection with the audience and then the whole magical experience is topped off with the perfect chorus that doesn't try too hard to be catchy– the perfect alternative/soft rock song.
The band Pair have IT, the thing that makes the biggest bands what they are, an authentic entity that is unbothered with the outside world. It's a no-brainer to have their new release "The Emperor's Heart" in your library and make sure to keep up with Pair's inevitable stardom.
Follow Rodrigo Orozco Zavala on: SoundCloud – Spotify – YouTube – Instagram – Apple Music