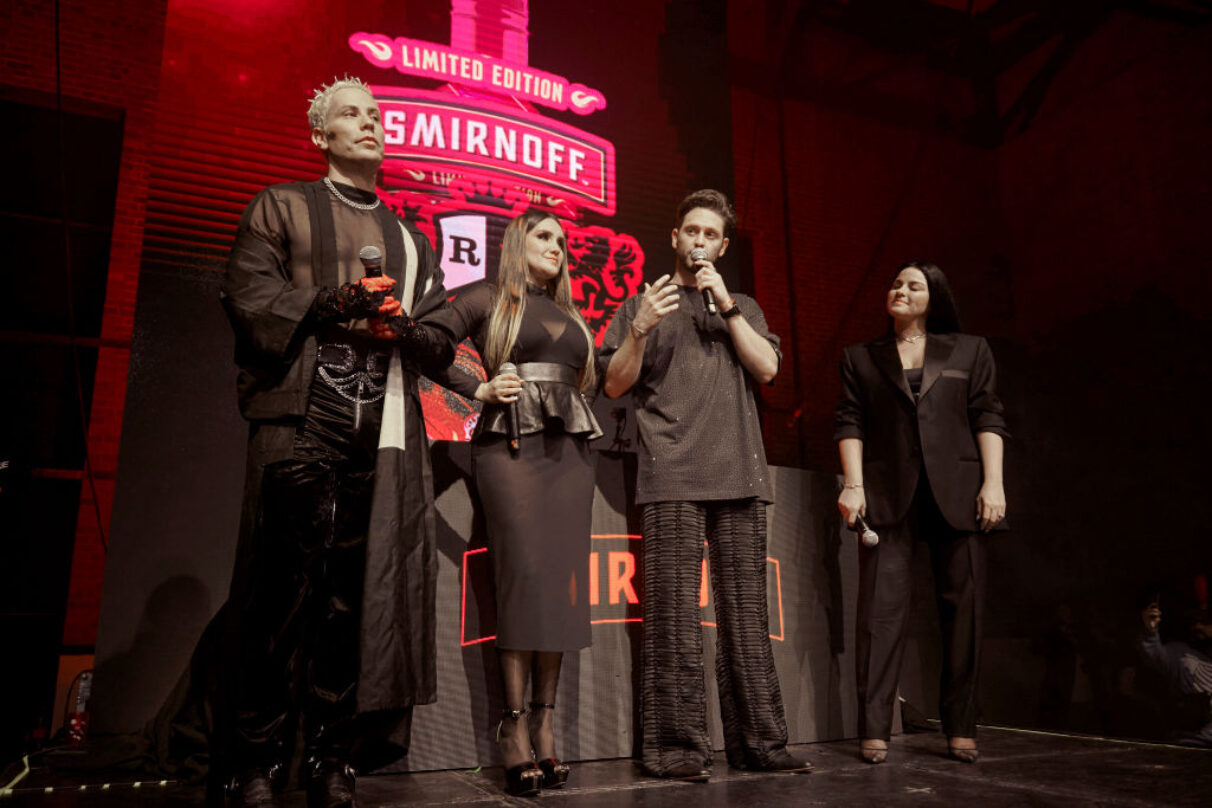 RBD To Perform at Mexico City's Legendary Estadio Azteca
RBD is going to close out their comeback tour in a major way. On Friday night (Aug. 11), the Mexican pop group revealed their final concert of the tour will take place at the massive and legendary Mexico City stadium, the Estadio Azteca. The last major artist to play at the venue was Bad Bunny when he closed out the World's Hottest Tour last year.
RBD reunited earlier this year to announce their Soy Rebelde Tour. Anahí, Dulce María, Maite Perroni, Christopher von Uckermann, and Christian Chávez are coming back together as the band from the "Rebelde" telenovela. Alfonso "Poncho" Herrera wished his bandmates the best but opted not to rejoin them. 
The Soy Rebelde Tour will kick off on Aug. 25 at the Sun Bowl Stadium in El Paso, TX. RBD will visit stadiums throughout the U.S., Mexico, Colombia, and Brazil with their biggest hits. Most of the concerts are already sold out, and the band has sold over two million tickets globally.
Due to the high demand for RBD in Mexico, they added one last show to the Soy Rebelde Tour. The final concert of the tour will take place at the Estadio Azteca on Dec. 21. The stadium has the capacity for over 83,000 people. Dulce María and her bandmates made the announcement on the Mexican TV show "La Casa De Los Famosos." There will be a presale for Citibanamex cardholders on Thursday, Aug. 17, at 2 p.m. Mexico City time. General admission tickets will be available the following day on Friday, Aug. 18.
RBD's fans are excited about the band closing out the Soy Rebelde Tour in Mexico. "How much I want to see RBD at the Estadio Azteca," wrote one person in Spanish on Twitter. Another fan wants to exchange their ticket from the venue that RBD previously sold-out in Mexico City. "My ticket for RBD at the Foro Sol [in exchange] for one at the Estadio Azteca," they wrote. 
RBD recently celebrated Christian Chávez's birthday in Los Angeles, CA. One of the guests at the party was Mexican singer Leon Leiden. He teased the song that he wrote for the band called "Solo Te Pido" with Anahí's vocals.