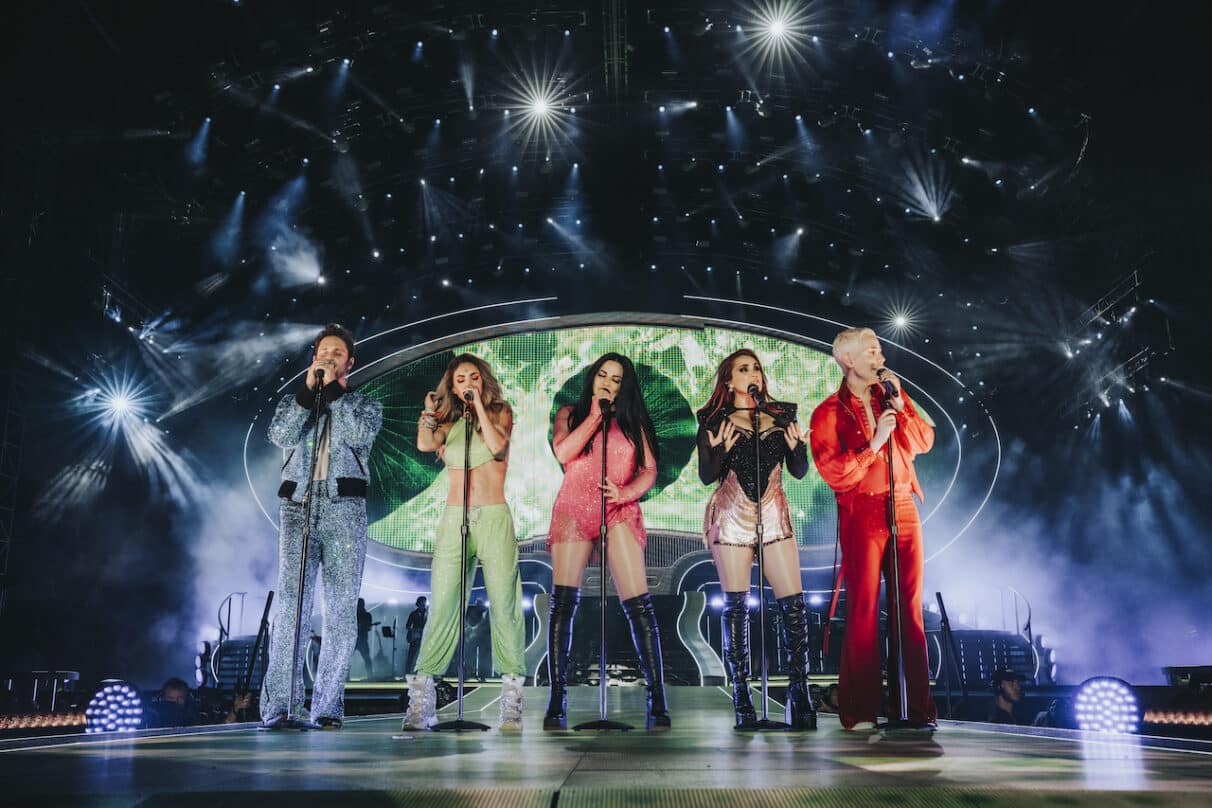 RBD Finally Kicked Off the Soy Rebelde Tour – Here's How Fans Are Reacting
RBD finally made their grand comeback on Friday night (Aug. 24). The Mexican pop group brought back the nostalgia from the 2000s on the Soy Rebelde Tour, and their fans are loving it.
Back in January, RBD announced they were reunited for a world tour. Anahí, Dulce María, Christian Chávez, Maite Perroni, and Christopher von Uckermann got back together as the beloved band from Rebelde. Alfonso "Poncho" Herrera opted not to return for the Soy Rebelde Tour, but he sent a sweet message to his former bandmates on Twitter. 
"Wishing you success on the tour, a big hug and the best always!" Herrera wrote in Spanish.
The reunion tour kicked off at the Sun Bowl Stadium in El Paso, TX. RBD performed all the hits from throughout their career, like "Sálvame," "Nuestro Amor," "Ser o Parecer," and "Solo Quédate En Silencio." The five members also once again donned their uniforms from Elite Way School to sing "Rebelde," their anthem from the telenovela.
Videos from the first show of the tour are going viral and the RBD's fans are feeling plenty of nostalgia. "It must be incredible to see that 15 years have passed and people continue to fill stadiums for them and shout their songs at the top of their lungs," one fan wrote on Twitter in Spanish. "They have marked an entire generation, and I think they are now fully aware of that." Another person who attended the show added, "It made me so emotional and happy to see them together again. I didn't want it to end."
In addition to performing their past hits, RBD's stacked setlist also included the band's more recent songs like "Siempre He Estado Aquí" and "Cerquita De Ti." The Soy Rebelde Tour continues with two nights at Madison Square Garden in New York City starting on Aug. 31.