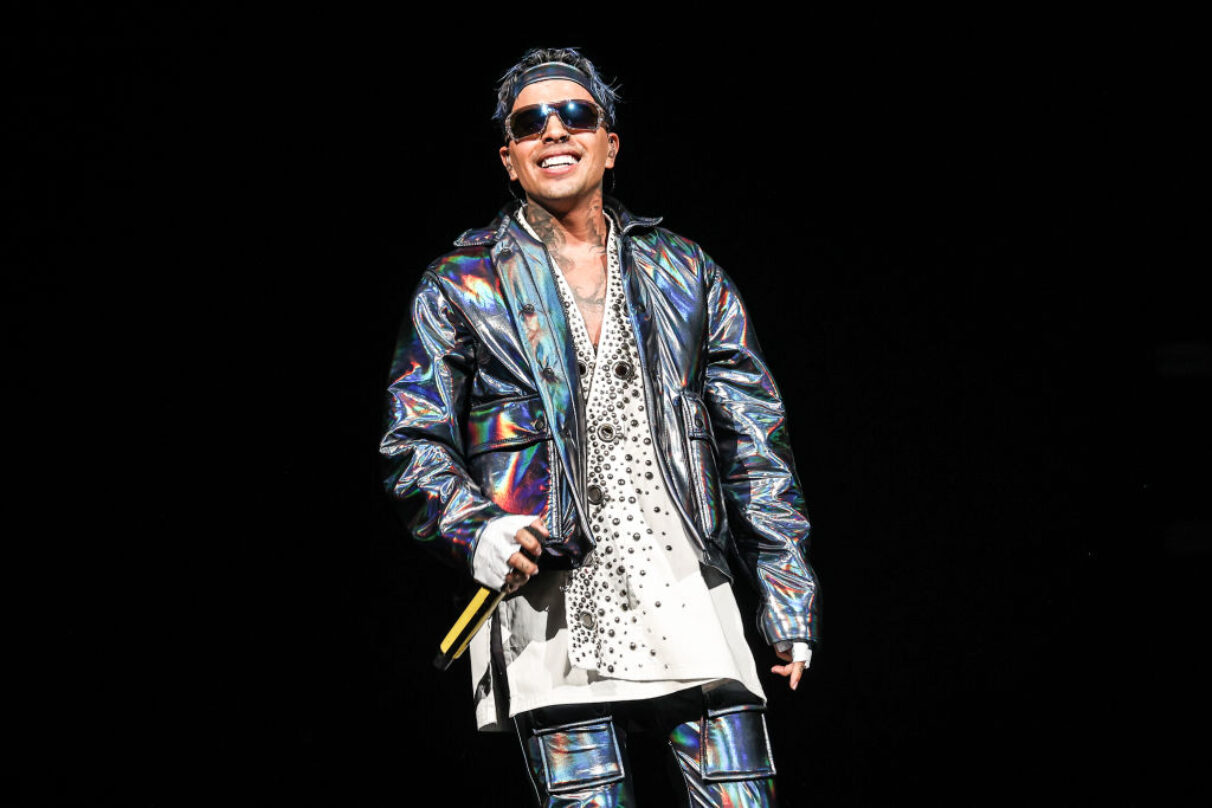 Rauw Alejandro & Other Artists Perform Surprise Sets During La SanSe in Puerto Rico
After two years of cancellation due to the pandemic, the San Sebastián Street Festival – or SanSe Festival – made its epic comeback in Old San Juan, Puerto Rico. From Jan. 19 to Jan. 22, the vast street festival was celebrated not only with traditional parades and dances but also with surprise performances from some of today's hot Boricua artists. Rauw Alejandro, Jowell & Randy, and PJ Sin Suela made special appearances across the streets – and fans can't stop raving about it.
One of this year's performers was Rauw Alejandro, who performed a whole unprecedented set on a balcony – alien dancers included. He took this opportunity to present "TRACK 7" from Saturno, recently unveiled as an upcoming collaboration with Daddy Yankee. He also performed his popular tracks like "Party," "PUNTO 40," and "Todo De Ti." If that wasn't enough, he also brought out special guests like Lyanno, Brray, and Chris Palace, to sing their collaborations.
That wasn't all that went down in PR this weekend. Jowell & Randy took the celebrations to La Perla. The reggaeton duo performed their hits, allegedly including their Bad Bunny-assisted banger "Safaera."
PJ Sin Suela seemingly also took part in the celebrations. He took the opportunity not only to perform but raise his voice against gentrification. He chanted with the crowd: "The beaches belong to the people, NOT to the tourists."
Overall, the festival appeared to be a place to celebrate all the island has to offer. After two years of anticipation, the crowd could once again participate in traditional dances; and finally, experience Bad Bunny's music live in the streets of San Se – which undoubtedly gave us FOMO.
Looking ahead, will this trend of performing for free continue in PR? Following Bad Bunny's memorable performance on top of a gas station, can we expect Puerto Rican artists to start performing without charge for their die-hard fans in DIY locations such as balconies and rooftops?