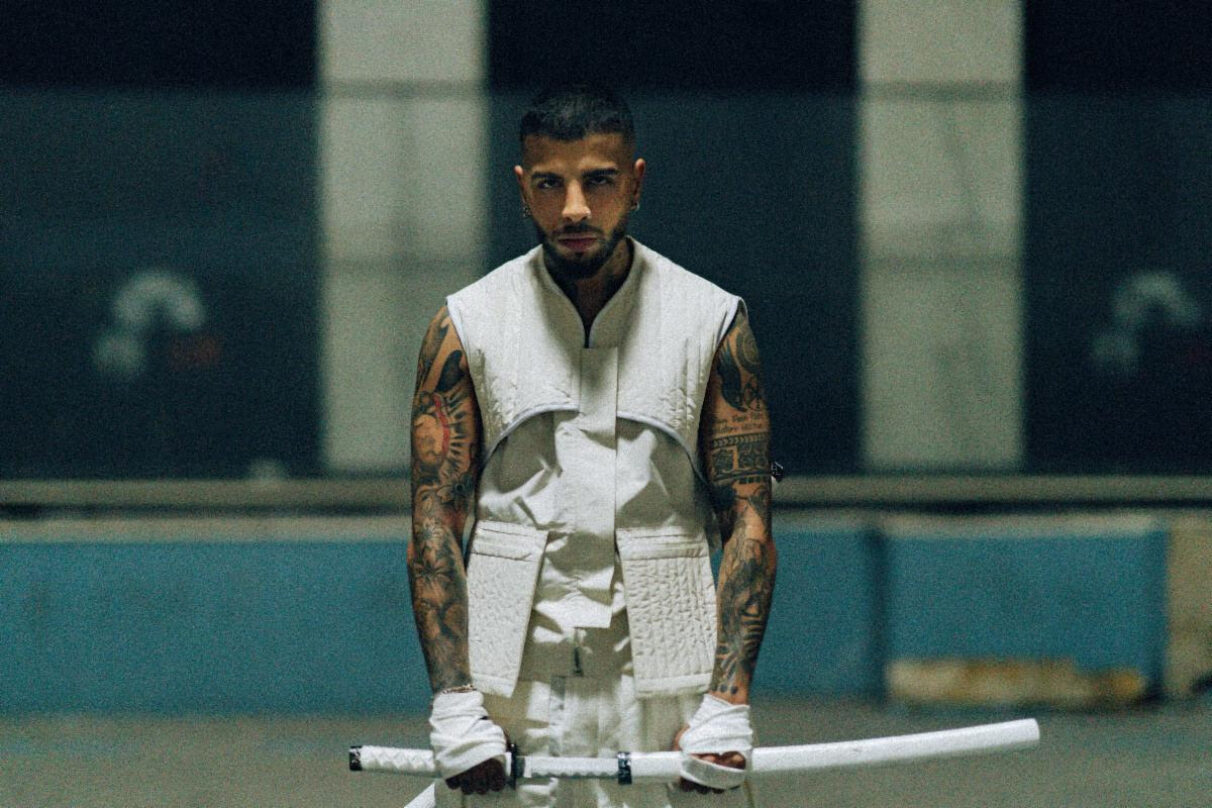 Rauw Alejandro Drops Anticipated EP 'Trap Cake Vol. 2' & Music Video
This is not a drill – Rauw Alejandro's highly anticipated EP Trap Cake Vol. 2 is finally out! We can now enjoy the Puerto Rican's more heavy trap side on this nine-track project released today, Feb. 25. The project includes features from American rappers Ty Dolla $ign and Future, Jamaican artists Rvssian and Shenseea, and Puerto Rican rapper Ankhal – representing a blend of cultures. The EP is accompanied by a new music video for the second single "GRACIAS POR NADA."
Starting with the slow, piano track "MUSEO," Rauw quickly sets a romantic mood describing the art of a woman's body and being enthralled by it. We then get a slight mood shift on the lead single "CAPRICHOSO," which lyrically stays in the same lane, wanting more of his partner and acknowledging his slight obsession on a mellow trap beat. "RED VELVET" featuring Shenseea then comes through, pushing the EP to a completely sensual R&B beat accompanied by sexy lyrics that fans were dying to hear. 
On "FCK U X2" we hear Rauw Alejandro sing in English, a refreshing moment accompanied by a beat switch spear-headed by Future — an instant fan favorite.
With "NO DRAMA" featuring Ty Dolla $ign, fans were pleasantly surprised by this unexpected collaboration.
On the second half of the EP, we experience "WUEPA" a more upbeat and catchy track featuring Ankhal. On "GRACIAS POR NADA," Rauw slows down the vibe and creates a serious tone, led by a powerful guitar riff. The following track "GTR" then reminds us that he is a bad boy at heart. He wraps up the project by abruptly changing the BPM with the heavy track "HACKIAO."
Needless to say, Trap Cake Vol. 2 was a hit and worth the wait since its first volume in 2019. Rauw Alejandro immersed himself in American hip-hop and rap elements without shying away from his early day trap sounds that molded him to the pop performer he is today. We enjoy this throwback moment reminiscent of how multi-faceted his music can get.
Listen to Trap Cake Vol. 2 EP below.