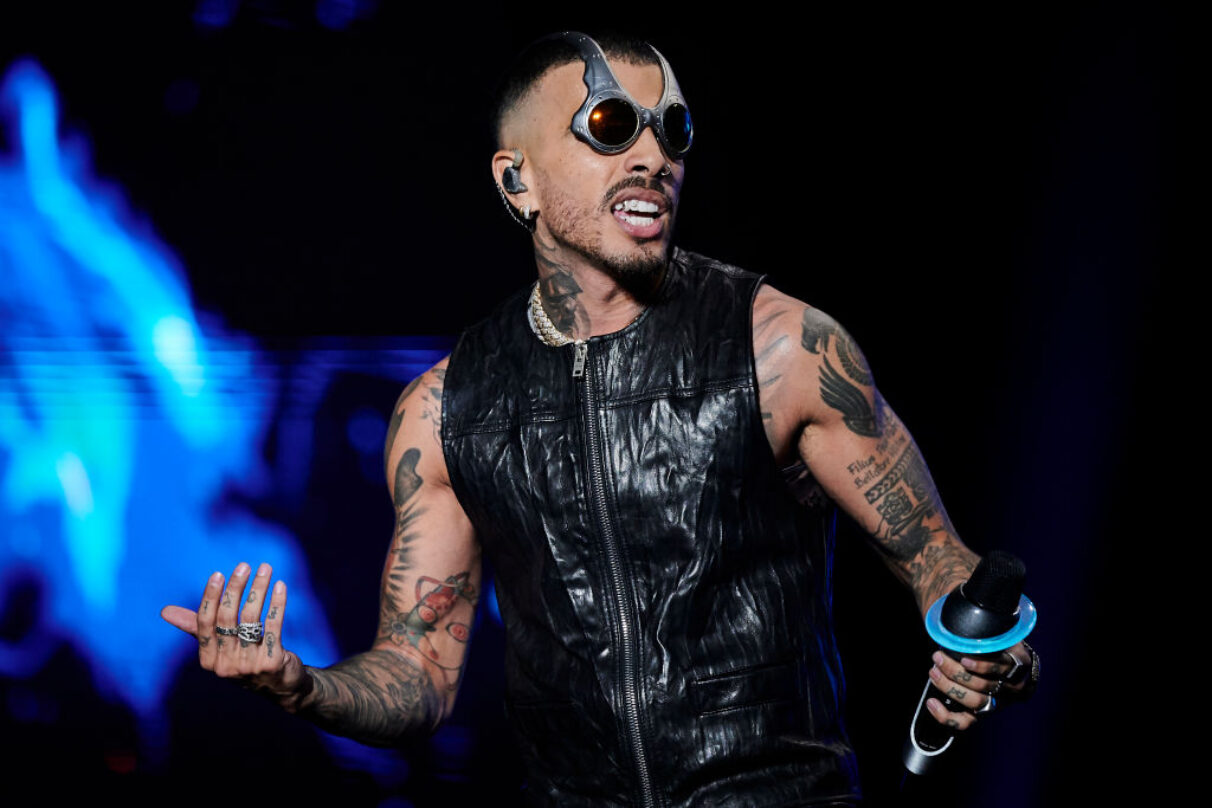 Rauw Alejandro Cancels 'Saturno World Tour' in Latin American – Here's Why
There's some unfortunate news for Rauw Alejandro fans in Latin America. Today (Oct. 6), the Puerto Rican superstar announced that he is canceling that leg of his Saturno World Tour.
The Saturno World Tour was one of Rauw Alejandro's biggest and most ambitious treks. The tour kicked off on Feb. 18 in the Dominican Republic. Then, Rauw played arenas in the U.S., Canada, and Europe. He also performed a few shows in Mexico and his native island of Puerto Rico. The "Punto 40" singer was set to kick off the Latin American leg on Oct. 7 in Costa Rica. However, fans in Nicaragua, Guatemala, El Salvador, Colombia, Panama, and Honduras won't get the Saturno live experience. Chile, Brazil, and Argentina will miss out as well.
"I love my fans and this album was created for them," Rauw Alejandro shared in a statement. "Without their support, I would never have gotten to where I am, and that is why they and my team deserve the best. After an exhaustive analysis with my team, they determined that the current conditions do not meet our expectations to offer a show of caliber that my fans deserve."
After touring for nearly this whole past year, Rauw Alejandro probably needs some downtime for himself as well. In July, it was revealed that he and Rosalía had broken up and ended their engagement. Since that news, he continued to carry on with his show. During his concert in Barcelona, where Rosalía was raised, Rauw was emotional when he sang "Hayami Hana" live for the first time. He released that song about Rosalía online shortly after their breakup. 
The tour was based around Rauw Alejandro's Saturno album, released in November 2022. In July, he released his follow-up Playa Saturno, which included features from Junior H, Bizarrap, Ivy Queen, and Miguel Bosé.