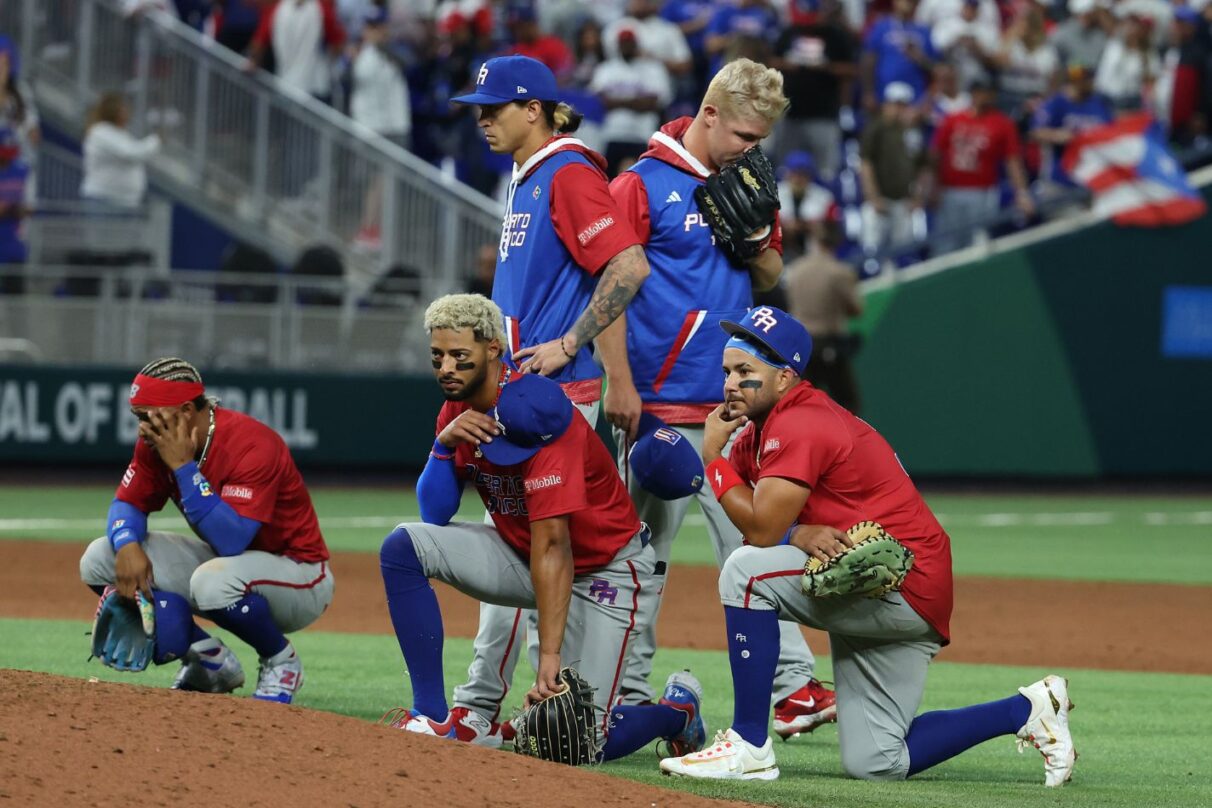 Puerto Rico Win Turns to Worry at 2023 World Baseball Classic
It was a bittersweet victory for Puerto Rico when they defeated the Dominican Republic during the World Baseball Classic on Wednesday night (March 15).
Puerto Rico won the game 5-2. Their fans inside the sold-out LoanDepot Park stadium in Miami were cheering loudly for their team, but the celebration was only momentary.
During the team's post-game celebration on the field, Edwin Díaz, the All-Star closer from the New York Mets, jumped around with his teammates in the infield and then suddenly fell to the ground near the pitcher's mound and grabbed his right knee.
Díaz's teammates immediately motioned to their trainers for help. Once upright, Díaz put his weight on his coach and trainer and limped slowly off the field with tears in his eyes. His brother, Alexis Díaz, who is also on the Puerto Rican team, also cried as he watched his brother take a seat in a wheelchair and be taken back to the clubhouse.
"Edwin Díaz injured his right knee after tonight's WBC game," the Mets said in a statement. "He will undergo imaging tomorrow, and we will update when appropriate."
Puerto Rico manager Yadier Molina was celebrating in the dugout with his fellow coaches when he looked up and saw Díaz on the ground.
"I didn't know how to act, I didn't know … what to say," Molina said. "I mean, I didn't know. It got me [by] surprise. When you see a guy that works so hard like Edwin … when you see him on the ground like that … it's just sad."
Díaz teammate Enrique Hernández added: "It's a certain point that it's bigger than the game. It's very unfortunate that it happened. As excited as we were about the game and all that, that's one of our brothers."
Puerto Rico and Mexico will meet in the quarterfinals on Friday (March 17). The game can be seen on Fox Sports 1 at 7 p.m. ET.