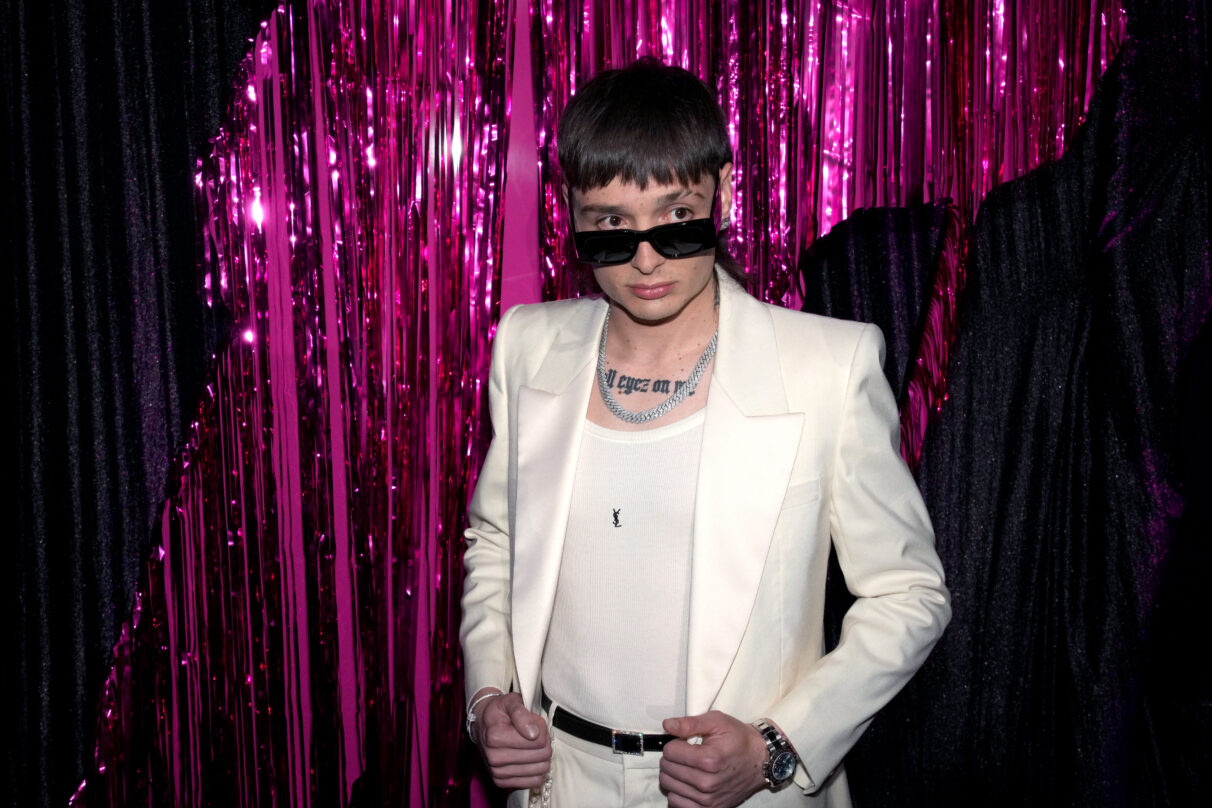 Peso Pluma to Perform at 2023 Billboard Music Awards
The 2023 Billboard Music Awards are right around the corner. On Nov. 6, Dick Clark Productions and Billboard announced the award show's first performer: none other than Peso Pluma. The skyrocketing Mexican artist is set to grace the stage with a special performance of "RUBICON" alongside the boxing icon Mike Tyson.
Though there are not many details, the press release describes Peso Pluma's upcoming performance as a "can't-miss boxing-inspired performance." It also confirmed the presence of Tyson, who previously announced Peso's album GÉNESIS. During the official album announcement, the former professional boxer lights up a joint and dances to "LADY GAGA" by Peso, Gabito Ballesteros, and Junior H. He then says, "My boy Peso Pluma's new album Génesis is out now. Kill 'em, Peso!"
The popular música mexicana artist is not only performing, he's also nominated in five categories, including Top New Artist, Top Latin Artist, and Top Latin Male Artist. He's also competing in the Top Latin Album with GÉNESIS and Top Latin Song with two songs: "Ella Baila Sola" alongside Eslabon Armado and "La Bebé" with Yng Lvcas.
When asked what charting on the Billboard charts means for him and his career, Peso Pluma is quoted as saying it's a dream come true. He told Billboard Music Awards: "Just having the name of Peso Pluma – as a group – there and representing Mexico wherever we go, is a proud thing. It's a good thing just to be proud." 
Moreover, other Latine artists nominated include Bad Bunny, Ice Spice, Karol G, Selena Gomez, Eslabon Armado, and Fuerza Regida. Taylor Swift is the most-nominated artist this year, with 20 nominations.
The 2023 Billboard Music Awards will stream on BBMAs.watch on Sun. Nov. 19 at 8 p.m. ET. Additional performers will be released daily from now to Nov. 16.