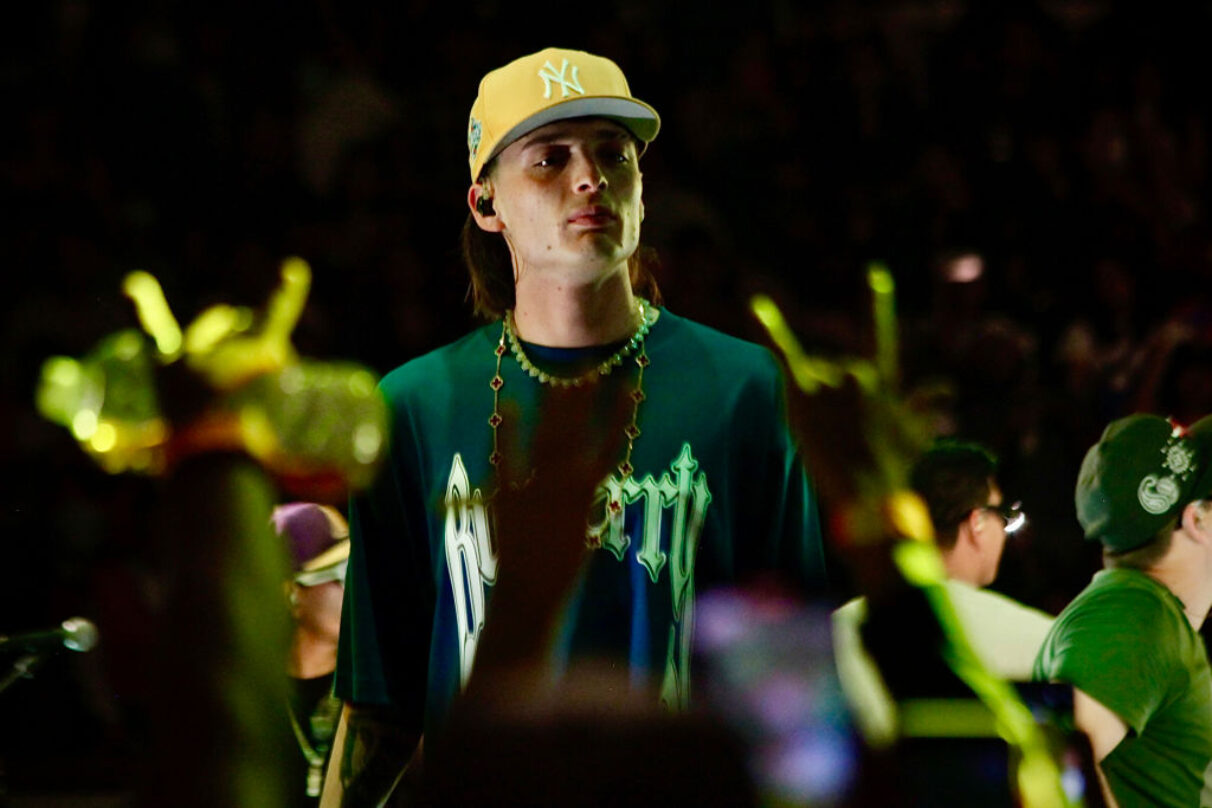 Peso Pluma Bails on L.A. Times After Being Asked About Narcocorridos
Artists who make it big sometimes have a contentious relationship with the press, and that, too, begets news. Journalist Suzy Exposito was interviewing Peso Pluma for the Los Angeles Times and explained that the 23-year-old rapper hung up on her after she asked him about his early work, which consisted of narcocorridos.
Peso Pluma fuses genres such as corridos, regional Mexican, and rap to create his signature sound. He's currently one of the top five most streamed artists on Spotify. According to critics, this genre glorifies drug magnates and their lifestyles. Culture experts have noted the similarities between narcocorridos and gangsta rap. 
Exposito explained that Peso Pluma answered previous questions without a problem. In reference to his newfound fame, Peso Pluma explained to the L.A. Times that "I miss my mom. I haven't seen anyone. But everything has its pros and cons." After the fact, Peso Pluma's publicist told Exposito that the artist "does not talk politics." This isn't the first time artists have ended conversations with journalists over uncomfortable questions over loaded topics. 
Peso has previously mentioned his distaste for doing interviews. At a recent concert, the singer told his audience, "I don't talk in interviews… because I don't like fucking gossip. Where I like to talk is here on the fucking stage." He was addressing the chatter surrounding him and Eslabon Armado's Pedro Tovar, which sparked after the group's lead singer and songwriter went to press and his own livestream to express his disappointment in not being invited on "The Tonight Show Starring Jimmy Fallon" for the performance of their viral hit.
"How would you feel if you are at a level, and there is someone else, almost the same level, or [at a level] a little bit higher than you, and you write a song with effort, with feeling—that is your song, it's your track—and you decide to put someone else on that you like their music, and you don't [get] credit for your own track?" Tovar said on his livestream. 
At the same show, Peso clarified that he had talked it over with Tovar and are on good terms. "Me and my compa Pedro and my compas from Eslabón, me and him, we talk; stop the bullshit, stop putting us in fucking tabloid articles," he said.