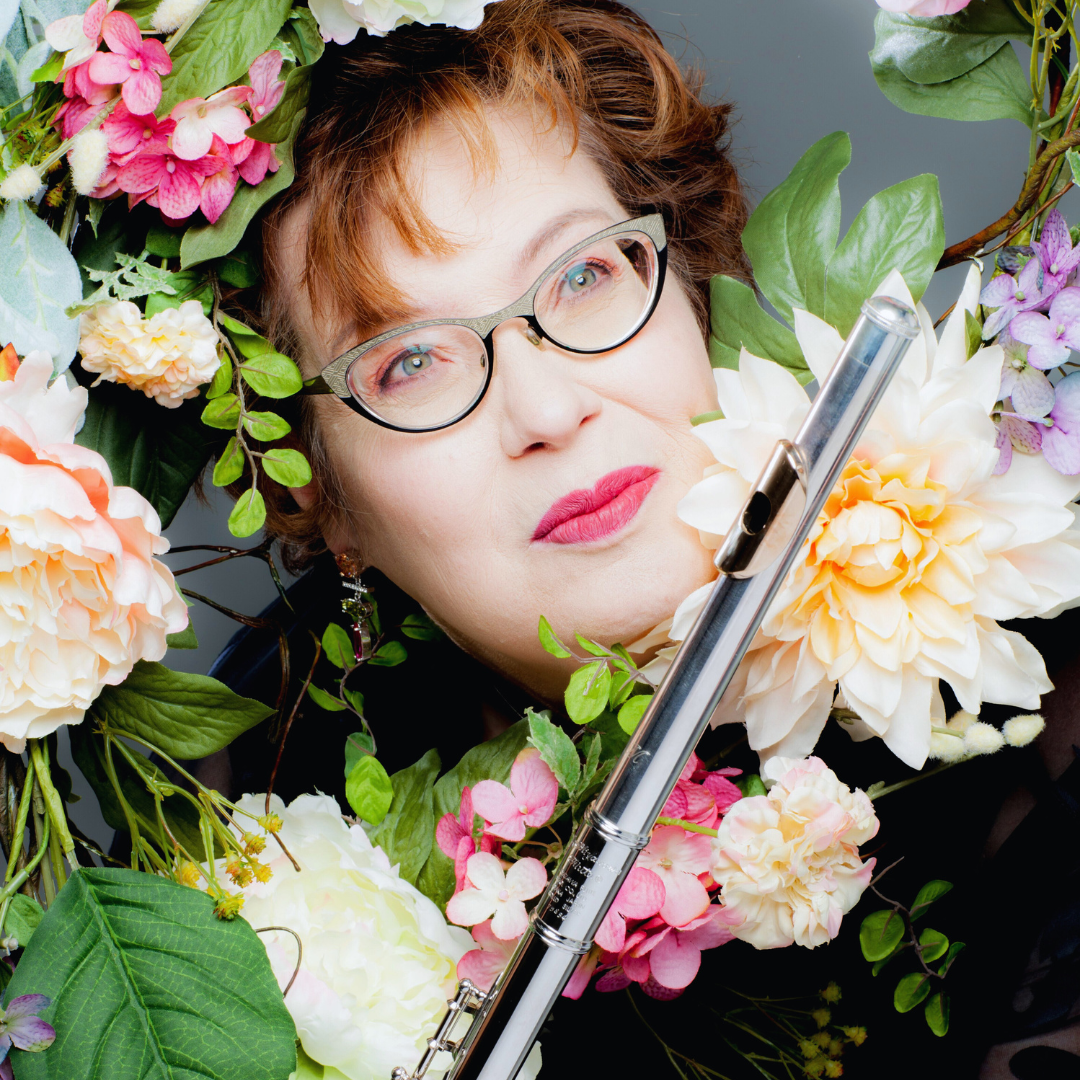 Peg Luke On Crafting "Love Lifted Me" And Exciting Upcoming Releases
Multi-award winning musician, Peg Luke, breaks down her recent single "Love Lifted Me," unveiling the significance of the song and its transformation from an old hymn tune to a reworked piece that resonates with her artistic essence. The flutist collaborates with producer Dean Miller, whose country and storyteller background adds a captivating blend of melodies to the track.
During our interview, she candidly shared her approach to incorporating biblical themes into her music, revealing a fascinating process in which the musical elements themselves guide the creation of the final mood. "Love Lifted Me," immediately catches the ear with its serene yet profound essence, effortlessly conveying a sense of salvation.
Luke also reveals that she is currently working on a Christmas project with producer Neal Merrick Blackwood and has plans for a flute project in the future. Listeners can anticipate new Christian content, including her upcoming single, "Amazing Grace," with Dean Miller.
You've released consecutive singles that truly embody your artistic essence, and "Love Lifted Me" stands as the newest addition to that collection. What significance does this song hold for you?
I haphazardly came across this really old hymn tune, "Love Lifted Me" and immediately connected to the lyrics. They in essence say that "I was sinking deep in sin, far from the peaceful shore" and instead of letting me fall into the abyss, you saved me, "Love Lifted Me." The old melody written by Howard Smith over a century ago did not appeal to me, so we took it into the studio and reworked it. I think it turned out really well. It has a good vibe.
In what ways did your collaboration with the highly acclaimed producer Dean Miller contribute to the captivating blend of melodies in this new single?
I was approached by Dean to work together. It was a risk that I was not sure would work, but from recording remotely from afar, I think our musical concepts and insights have really come together, just like it was meant to be.
Dean brings with him a complete lifetime of music growing up under the limelight of his famous father, Roger Miller, who made famous, "King of the Road." He hears a more country, storyteller side to the music, a more logical core. I appreciate his talent and knowledge that he brings to my music.
The lyrical content of "Love Lifted Me" finds its inspiration in biblical narratives. How did you navigate the process of incorporating this theme into your composition?
I allow the musical line, the underlying rhythmic sense, and careful attention to harmony and detail to determine the final mood of the piece. On this occasion we take a descending content in places and then ascending melody to create the vision of the concept of this tune, "Love Lifted Me." The ultimate hope is to tie in musical and lyrical content all into one. I think we have achieved this.
How did you utilize your vocal and flute playing skills to infuse a fresh energy into a song previously popularized by Kenny Rogers?
I always hear things in my own context when I take the initiative to make an old piece my own. My hope is to bring new ears and new souls to the truth of the text. I think my improvised flute and vocals help with this idea. It brings more interest, more light and more intention to the music.
Among the deeply emotive compositions within your repertoire, what sets "Love Lifted Me" apart? What distinct qualities make it stand out from the rest?
The complete tune starts out in a more relaxed, simpler template with a concept of beautiful drums, keyboards, and guitars lending a clear vision into the lyrics. It is very dedicated to the vocal line and the gentle flow of the beat to create calm but yet insightful interest for the listener. To get out the idea of being out in the ocean and that you have the Lord showing up with a life vest coming to save you!
As an artist, you view creating music that captures the infinite love of God as a sacred calling. How do you channel your dedication and embrace the boundless possibilities of life through your songs?
God is always pulling my sleeve, just when I am just ready to forget about all this, He says, "Not quite yet, Peg"! I feel there is this wildly open energy between us that ultimately says, anything is possible! I think I've seen or heard it all musically and God all of a sudden says, "Hear This Peg!" God completely keeps me on my toes, He surprises me, He fills me with joy and He is constantly challenging me! This allows me to keep expanding myself even at my AARP age.
I thought I would well be over with this creating music stuff, but I am now convinced I will be creating, performing, and bringing this important message to you for the rest of my life. I feel unbelievably blessed and grateful for these opportunities to create musical content that matter in today's world.
Are there any specific projects or singles that you're currently working on? What exciting things can your listeners anticipate from you in the upcoming months?
I've been working on a Christmas project with multiple Grammy-winning producer Neal Merrick Blackwood. I hope that the project will be released in November of 2023. It's super cool, filled with old and new content. I have a flute project I am starting to work on for next year and then of course, I will keep bringing you new Christian content when available. I think my next single up is, "Amazing Grace" with Dean Miller. Stay tuned! It's always exciting here!
Listen to "Love Lifted Me" here: