Patterning 2 circular drum machine app coming soon to iOS
One of the best music-making apps for iOS is getting a follow-up.
Patterning – the drum machine app for iOS that uses a circular interface for making beats – is getting upgraded. Patterning 2 will be released in June/July this year and adds lots of new features and workflow improvements.
One of the biggest additions is the ability to record patterns with a new drum pad page or an external MIDI controller – previously rhythms had to be dialled into the app's interface of concentric circles.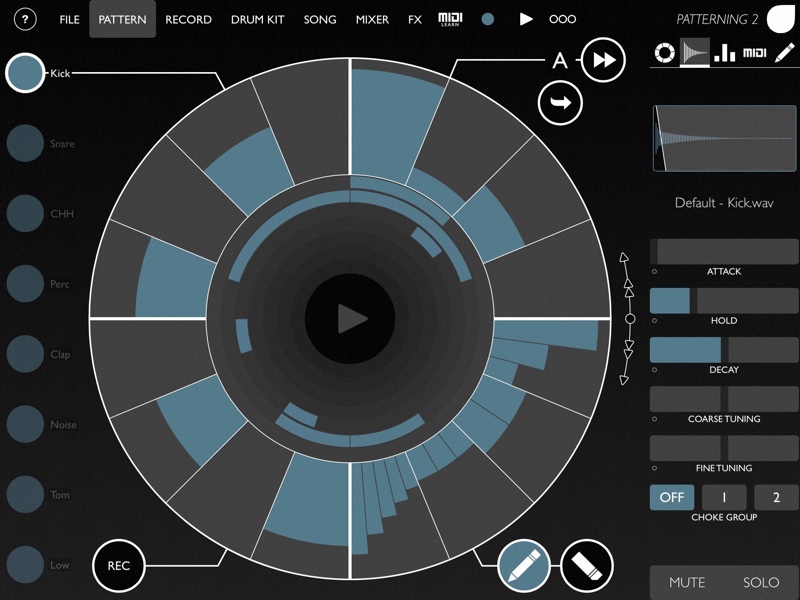 Other new features include the ability to randomize instrument parameters including panning, filter cutoff and resonance, tuning and velocity on a per step basis, ratcheting for making stuttering beats and new sample folders.
It also includes a drum kit switching function for applying as many kits as you like to any number of patterns within a song, quantized pattern launch for switching patterns on the fly and coarse tune quantization for improved melodic sequencing.
The original Patterning was released by Olympia Noise Co in 2015 and still holds up as one of the best music-making apps for iOS. Patterning 2 won't be released until June or July but you can pre-order it at the App Store for $14.99.
Watch the original Patterning's Euclidean mode in action below.
Read next: How to make music on your iPad