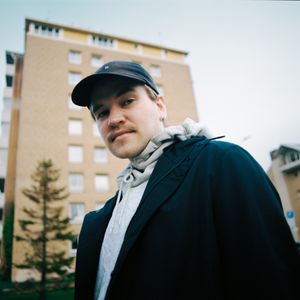 Ola Village Displays Prime Creative Shape In New Single "Plastic Crown" [Off New EP Famous]
Singer-songwriter and versatile artist Ola Village has just released his new single titled "Plastic Crown," a single off his latest EP "Famous." This catchy and beautifully produced song sees Ola Village at his prime creative shape.
Growing up in a small town had a big impact on Ola Village.
He shares: "Everything moves a little slower out of the city. Everyone knows everyone. There's space to explore and roam free. There's time to work out the type of person you want to become."
Inspired by artists like Bon Iver, Frank Ocean, Radiohead and Tyler, The Creator, Ola Village took his influences to create his own, with "Plastic Crown" being a wonderful reflection of his development as an artist. His love for experimenting and combining catchy pop hooks with poignant themes has been the formula for his success so far, and the young skilled artist is not planning on stopping anytime soon. With an exponentially growing audience, Ola's new EP "Famous" and its main single "Plastic Crown" are set to even further the rise of this inspiring artist in the near future.