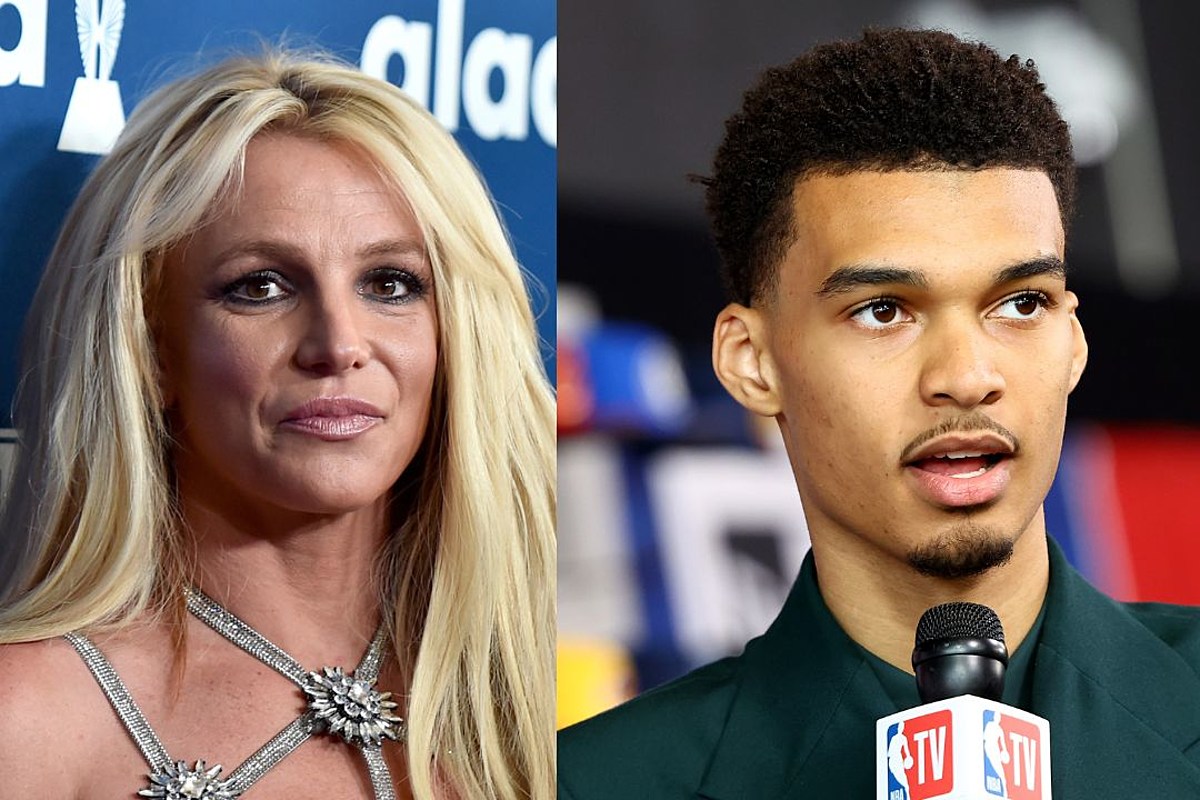 NBA Star's Bodyguard Won't Be Charged for Slapping Britney Spears
Victor Wembanyama's security guard won't be charged after he allegedly struck Britney Spears in the face.
READ MORE: Restaurant Staff Confirms Britney Spears Was Harassed by Diner
According to TMZ, the Las Vegas Metropolitan Police Department revealed that – after an investigation had taken place – "no charges will be filed."
However, the authorities refused to reveal any more details about the investigation or their findings.
As for what went down, Spears was dining at Catch restaurant inside the Aria Resort & Casino on Wednesday (July 5) when she decided to approach Victor. That was when one of his bodyguards allegedly backhanded her and she fell to the ground and her glasses fell off of her face.
Since the incident occurred, Spears took to social media to share a statement about it.
"I decided to approach him and congratulate him on his success. It was really loud, so I tapped him on the shoulder to get his attention," Spears said.
"I am aware of the player's statement where he mentions 'I grabbed him from behind' but I simply tapped him on the shoulder. His security then backhanded me in the face without looking back, in front of a crowd," the singer continued.
"I get swarmed by people all the time. In fact, that night. I was swarmed by a group of at least 20 fans. My security team didn't hit any of them," she recalled.
Spears wrapped her statement by simply asking that those who are in the public eye be respectful of those around them as well as their fans. She also thanked the police for assisting in the investigation.
25 Times Celebrities Clapped Back at Fans