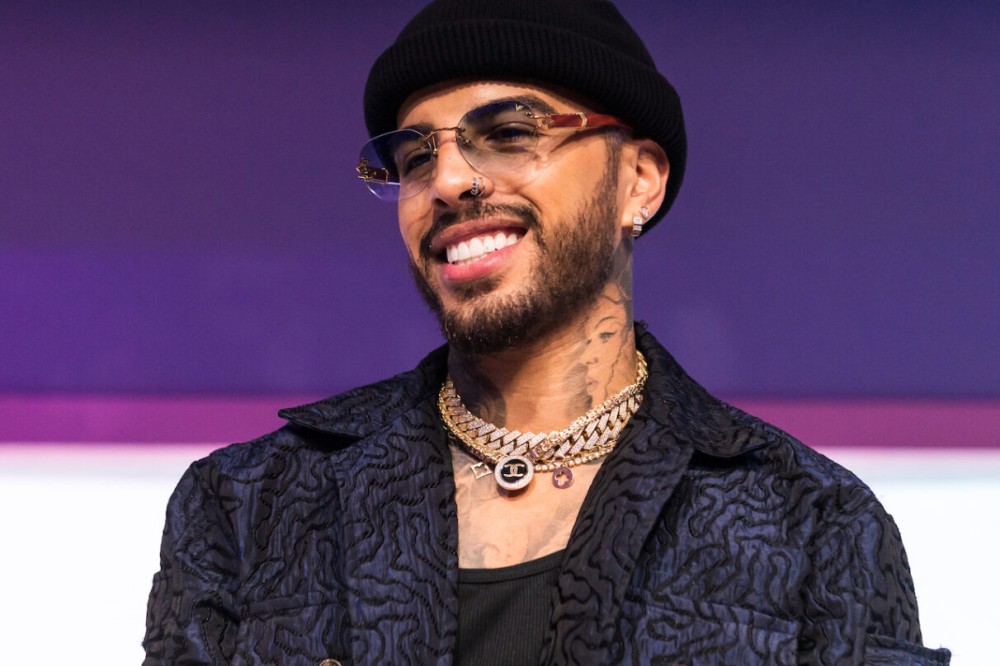 Monsta X Talks Latine Collabs & Where They Want To Tour Next in Latin America
While we love seeing artists expand and tap into mainstream sounds, we also enjoy when they go back to their roots. This is what the "Todo De Ti" singer Rauw Alejandro is currently doing – giving his Soundcloud fans a bit of a #TBT moment with his new love-sprung mellow trap single "Caprichoso." Not only did he unveil the single off his highly-anticipated Trap Cake Vol. 2 mixtape, but he also released the paradise-living music video on Feb. 7.
The video clip starts off with Rauw as a fisherman, being all caprichoso and aiming to get a particular fish, then follows the Puerto Rican artist to a fun jet ski scene where he is enjoying a buffet full of exquisite foods with friends. Of course, his famous dance moves aren't absent; he shows them off in between a stereotypical girl in white carwash type of scene that he is presumably not enjoying since he is thinking of who he's sprung on (based on the lyrics). The video represents a typical man's dream, which results in a literal sense per the music video's final scene.
Rauw's fans had been impatiently waiting for this music video since he released the single – especially after he teased and tweeted film and hourglass emojis a couple of hours after the track's premiere. Well, they weren't wrong, and it's safe to say that it was worth the wait.
Twitter fans go as far as appreciating the amount of nostalgia they're getting with the single's release: "I thought I would never hear Rauw sounding like he did on Soundcloud again, and Caprichoso is a f-kin gift for those of us who wanted this. It hooked me right away and I hope TrapCake comes out in full already, it's going to give me a lot of nostalgia. I love you."
As the Trap Cake Vol. 2 promo unfolds, we are excited to re-visit his old music, as well as see what new sounds he experiments with. Between him releasing music and his partner Rosalía releasing her new song — both are making quite the news this month. We love a power couple that stays supporting each other, the two have been sharing their music releases via Instagram Stories.
Watch the music video for "Caprichoso" below.