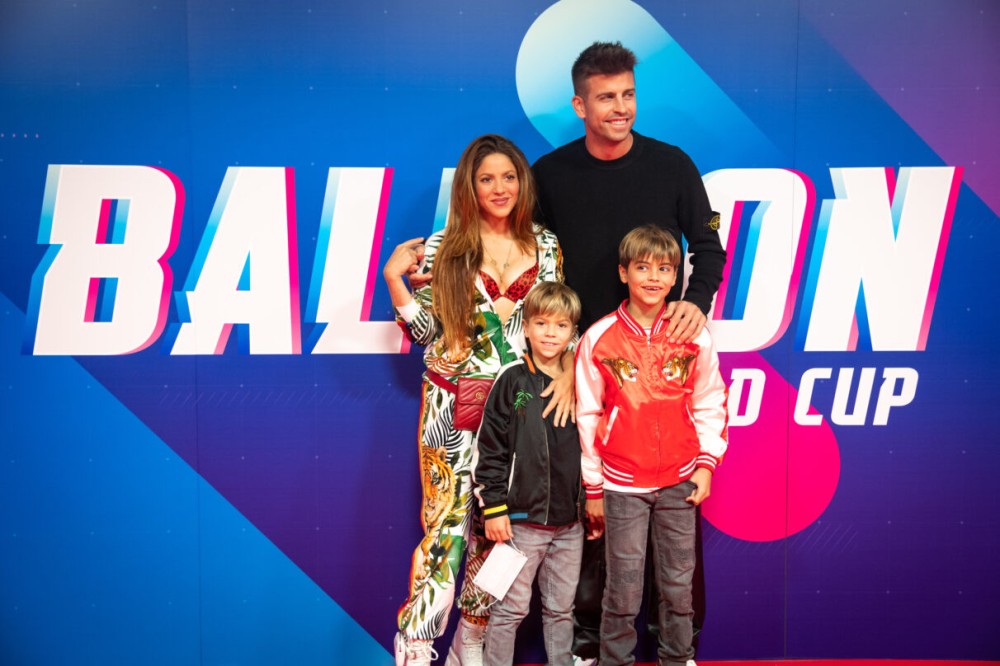 Monsta X Talks Latine Collabs & Where They Want To Tour Next in Latin America
From one Colombian icon to another, the tribute video that Carlos Vives recorded to celebrate Shakira's legacy — and birthday— was one of the purest forms of respect and gratitude. If you missed it, Vives paid tribute to Shakira's musical career through the music video for his latest song "Currambera," an ode to women from Barranquilla, Colombia. On Feb. 4, Shakira shared the live reactions of her showing the gift to her sons.
In this sweet reaction video featuring Milan and Sasha, we first see Shakira excitedly showing them where she went to school. She shows them important pieces of her past that the video captured – both personal and cultural — from the tributes made of her old music videos to telling them about one of Colombia's most important and annual festivals, the Carnival of Barranquilla. 
But the most moving part of their reactions is when their grandfather appears with his famous black sunglasses on. Like Shakira's first video reaction, the two boys were also visibly moved and excited to see their "papito" featured in the compilation. From the dancers that represented Shakira to the poetry shot of "La Rosa de Cristal," which she wrote and dedicated to her mother, Vives delivered such a wholesome piece of appreciation. Not only for Shakira but for her children that now have this as more evidence of their mom's musical legacy. By the end of the video, the boys expressed their joy watching the video that clearly was important for their mother. Milan, the oldest of the two, says: "I liked when my papito came out." Even if they don't fully recognize the magnitude of their mother's career today, we are sure one day they will look back to this video and realize how epic Vives captured their mother's essence.
We, too, love seeing Colombian pride and joy!