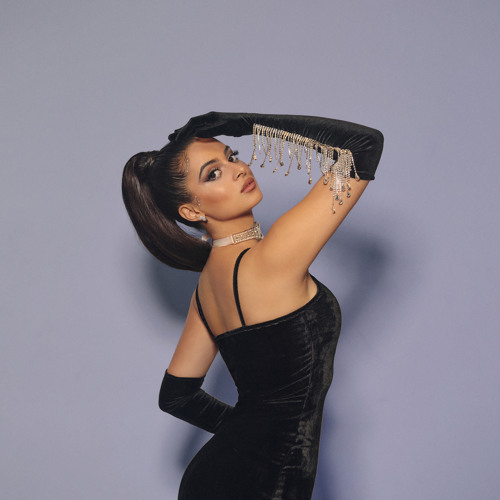 MICHAELA Unleashes Her Graceful Talent In New Hit Single "20 Seconds"
MICHAELA unveils her graceful talent in her new hit single titled "20 Seconds." Her infectious vocal performance paired with relatable lyrics and swag attitude are some of the elements allowing us to foresee a huge career ahead.
Hailing from a small town in Hertfordshire, British Artist and Songwriter MICHAELA is due to storm the pop world in 2022 and beyond. Commencing with her sensational 6-track debut EP and kicking off with her debut single "Tears In my Eyes" which was accompanied by a powerful pop music video directed by Samuel Douek ( Little Mix – "Heartbreak Anthem" / "Confetti"), she instantly stole hearts and build a solid foundation for everything coming next.
Writing original songs since she was a teen, MICHAELA has spent years honing her musical craft and developing her sound working with Grammy nominated producers and writers across Europe. MICHAELA emulates the writing styles of Charlie Puth & The Weeknd whom she also cites as musical influences. With her unique songwriting style, blend of Pop/RnB and very distinctive voice, 2022 is destined to be MICHAELA's breakthrough year.
The release of "20 Seconds" confirms the impressive potential heard on her previous releases, so make sure to get acquainted with her energizing and inspiring style by streaming her new single on repeat!
Follow Michaela on Instagram