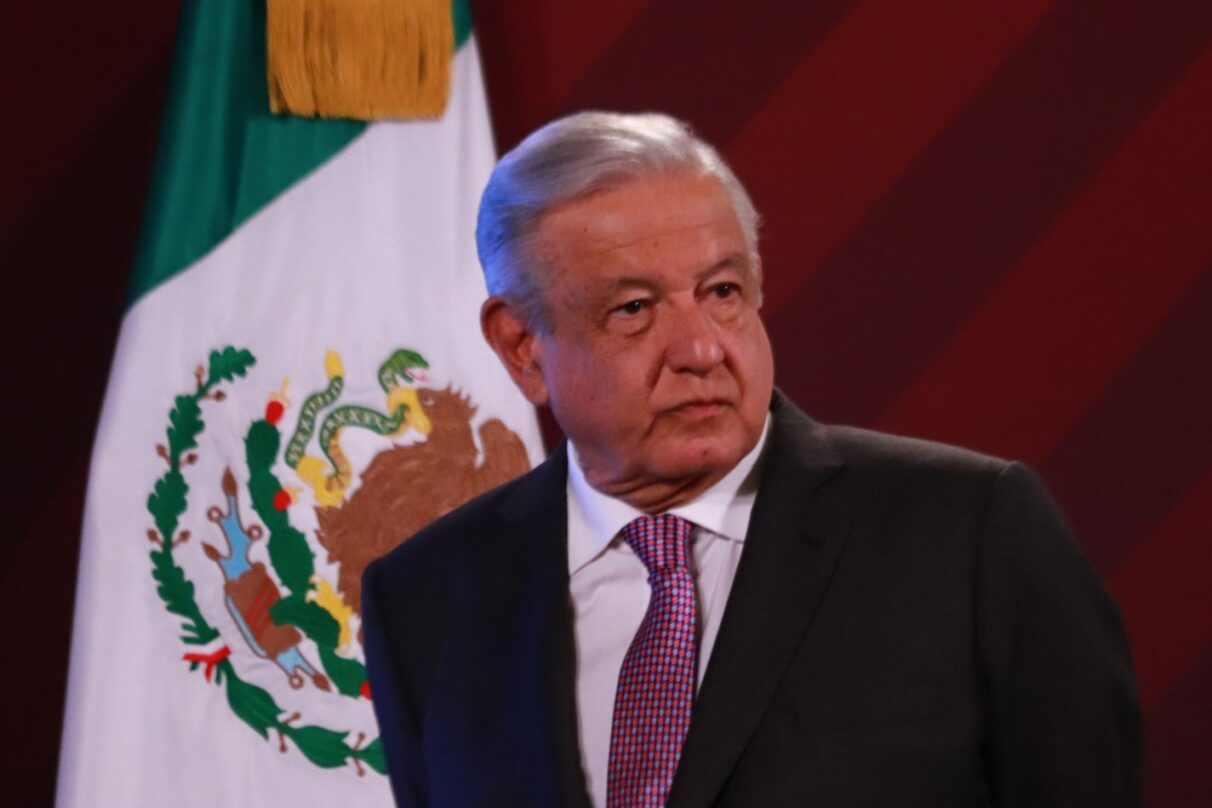 Mexico's President Slams Ron DeSantis Presidential Run — Here's What He Said
The day after Florida Governor Ron DeSantis declared his intention to run for U.S. President in next year's election, Mexican President Andres Manuel López Obrador responded by urging American voters not to support him because of his stance on immigration.
"All of his playing politics with migrants was because he wanted to be the Republican party candidate," Lopez Obrador said during a press conference on Thursday (May 25). "I hope the Hispanics of Florida wake up and don't give him a single vote."
DeSantis, like former president Donald Trump, who is also running for the top office in 2024, is in favor of building a wall on the U.S.-Mexico border and reimplementing an asylum strategy similar to Trump's "Remain in Mexico" policy, and is a critic of sanctuary cities.
"Our southern border has collapsed, drugs are pouring into this country," DeSantis said during his official announcement on Twitter Spaces with CEO, Elon Musk. "America is a sovereign country. Our borders must be respected. We cannot have foreigners pouring into our country illegally by the millions. We cannot allow drug cartels to poison our population with Fentanyl."
DeSantis continued: "Biden has opened the southern border and allowed massive amounts of drugs to pour into the country. We'll shut down the border, construct the border wall and hold the drug cartels accountable."
Last year, López Obrador criticized Trump after he told supporters during a rally that during his time in office, he forced López Obrador to send thousands of soldiers to the border to stop migrants from entering the U.S. under threat of heavy tariffs. López Obrador said U.S. politicians shouldn't "use Mexico as a piñata."
While Lopez Obrador made voice his non-endorsement of DeSantis and has criticized Trump in the past, he has also buddied up to the former president before and during his election, despite his continued contempt for migrants.
"We have received from you, President Trump, understanding and respect," López Obrador said during a trip to the White House in late 2020. "Some people thought that our ideological differences would inevitably lead to confrontations. Fortunately, this has not been the case."
We'll have to see where López Obrador stands on Trump's re-election campaign as it continues for the next year and a half.