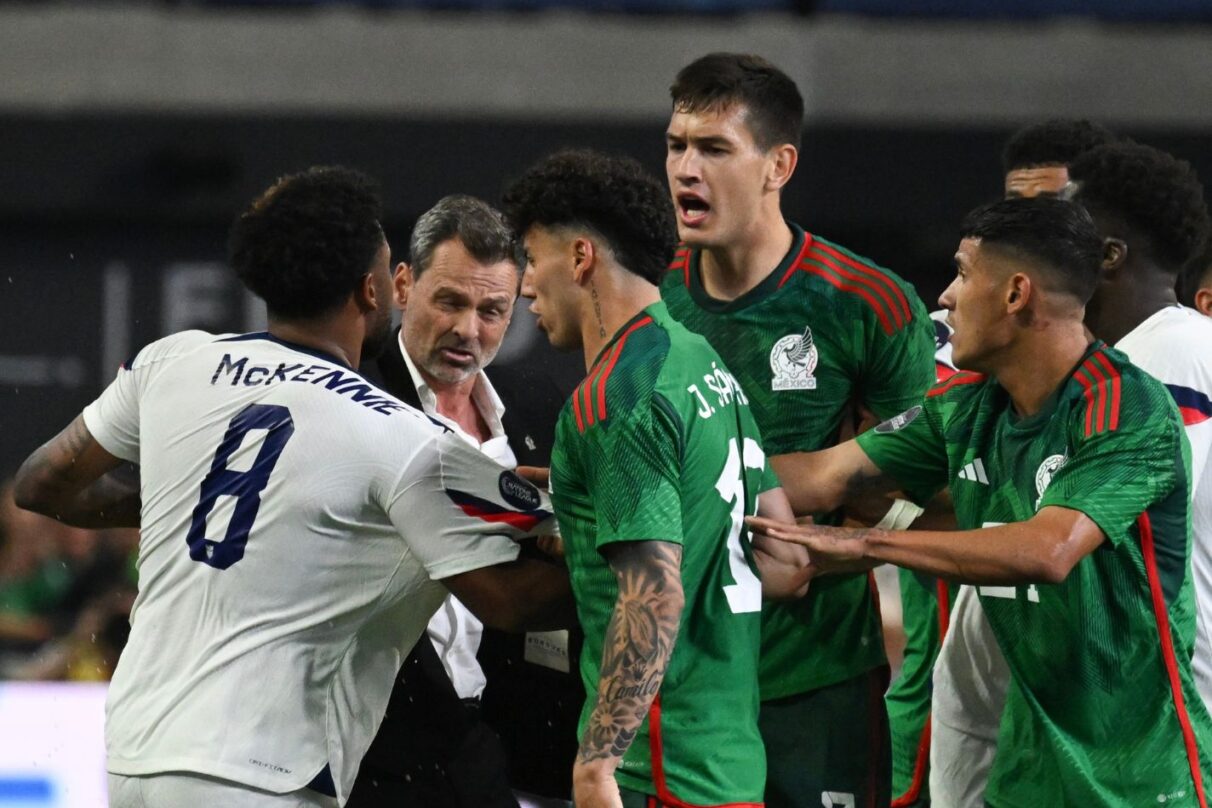 Mexico Fútbol Players Suspended After Nation's League Semifinal — Here's the Latest
The consequences of the US-Mexico Nations League semifinal that was stopped because of homophobic chants are still being felt. CONCACAF has suspended Mexican defenders César Montes and Gerardo Arteaga, as well as United States players Weston McKennie and Sergiño Dest for what the report calls "on-field player misconduct," and the suspensions go beyond what is usual for red cards.
Dest and Arteaga were banned for three matches total, while McKennie and Montes got four matches – when the automatic ban for a red card is one game. CONCACAF, as the governing body of the region, can impose higher sanctions on players when it deems necessary. The penalties were based on the Nations League regulations and FIFA's disciplinary code, though CONCACAF didn't specify the provisions they based their decision on.
The game the four players got red carded on was the same game that resulted in a fine for the USSF and the Mexican Football Federation. CONCACAF has not, as of yet, publicly announced the amount of those fines. The game was stopped early due to homophobic chants, a recurring problem for Mexican fans, which has resulted in previous fines and has even seen the team forced to play without any fans present in the stadium before.
CONCACAF's Gold Cup, the main fútbol competition of the region, began Saturday, and Montes and Arteaga are both on Mexico's Gold Cup roster, so they should both be serving their suspensions during the competition. 
Hopefully, the suspensions and the fine actually lead to lasting change for a fútbol culture that has been steeped in homophobia for way too long and that CONCACAF has done precious little to actually change.