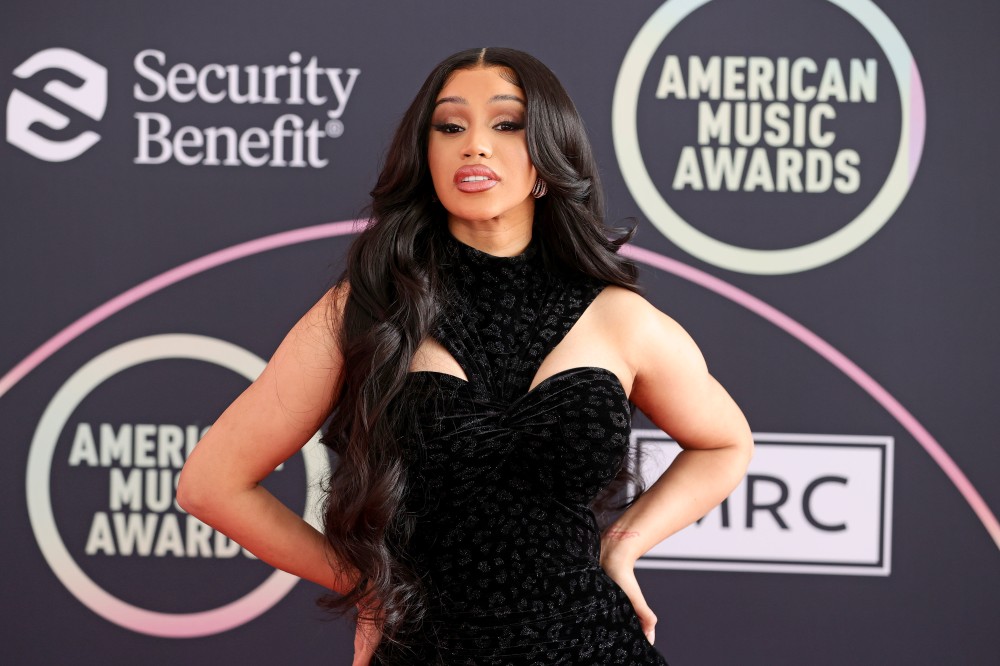 Meet DannyLux, the Mexican-American Singer Opening for Coldplay
Attention BARDI GANG! The first look at the special musical appearance of La Cardi in Baby Shark's Big Show! is finally out – and it's so Cardi B. With a catchy rap cadence and easy-to-follow dance moves, the featured GA-rated song's video for "The Seaweed Sway" is actually pretty good. The full episode will air tomorrow, April 15, on Nickelodeon.
Participating in the animated Nickelodeon television show as "Sharki B" alongside her family "Offshark" and "Kulture Shark," Cardi B has created yet another hype song – this time for her younger audience. In the new video for "The Seaweed Sway," we see Sharki B dressed up all flashy in a yellow ensemble, big golden hoops, a pearl fin-headband, commanding the underwater stage. During the video clip, we see her teaching Baby Shark the dance moves, which are easily catered to their kid audience. 
"Check the skills, you amazing / You got thrills? I got chills, to the gills / You do you baby!" Cardi B raps, encouraging Baby Shark and his friend William to "seaweed sway" their own way. We then see Offshark dressed with a bowtie, a chain, and glasses, while their daughter Kulture Shark wears a head bow, joining the animated #BardiGang on stage. 
As we reported before, Cardi B's character's plot is basically who she is in real life, just in an animated version living in the sea: "[She's] the biggest star in the seven seas – flashy, awe-inspiring, and ruthlessly fun — but always 100% herself and fin-spires other fishies to do the same."
Even as an animated and kid-friendly character, Cardi B knows how to hype her audience up. Aside from her Nick. Jr musical participation, she recently released an extended version of Summer Walker's "No Love (Extended)" featuring SZA. Hope there's more music on the way!
Watch "The Seawood Sway" below.