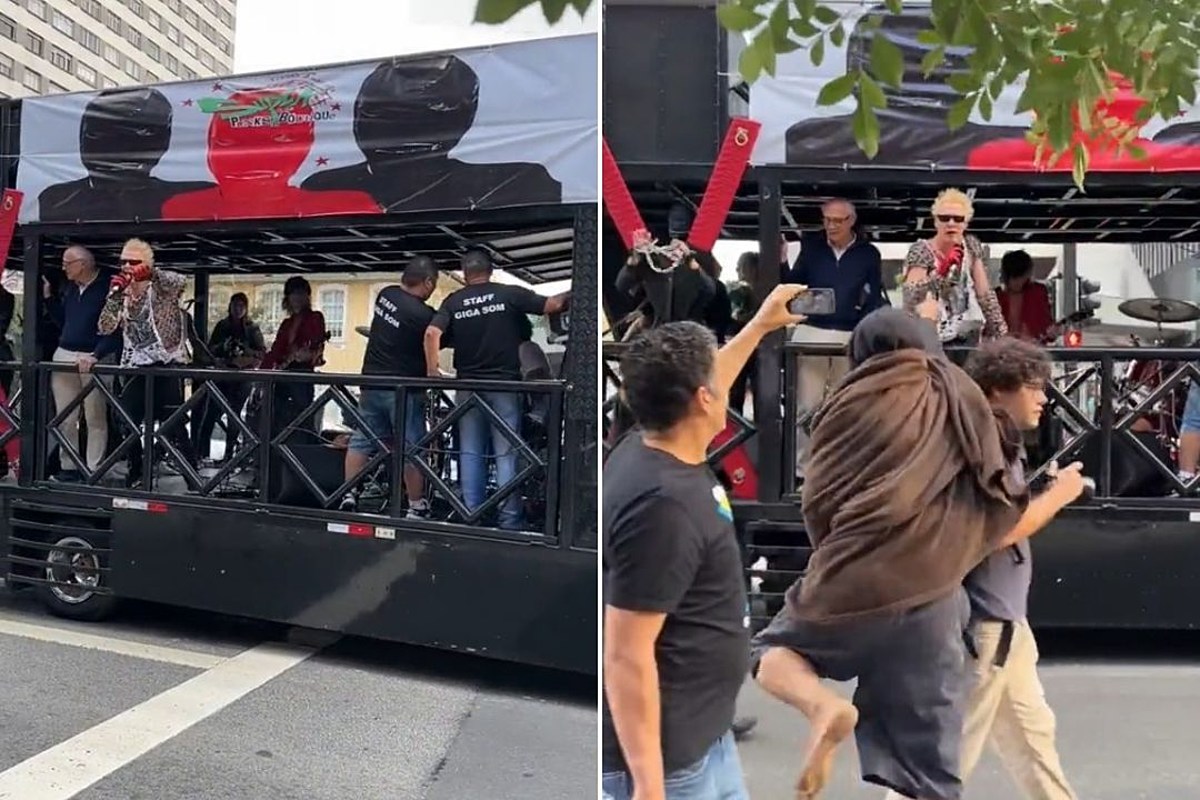 Man Hit By Car During Chaotic Motorized Concert in Brazil
A viral video shows an unnamed man in São Paulo getting hit by a car during a motorized concert by Brazilian punk-rock musician Supla.
Thankfully, the man who was struck by the vehicle is reportedly OK.
On July 1, Supla performed his new song "Ratazana de Iphone" on a slow-moving concert truck on the historic Paulista Avenue in São Paulo, Brazil, with his father, Brazilian politician Eduardo Suplicy, as well as a person wearing BDSM gear and a man wearing a rat mask in tow.
READ MORE: Beyonce Fan Kicked Out of Concert in Most Dramatic Way Possible
During the performance, a barefoot man wearing a blanket suddenly sprinted up to the truck from the street, gestured at the rocker and then ran into traffic, where he was struck by a moving vehicle.
Viral footage of the chaotic scene shows a silver sedan screeching to a halt as the man is knocked to the ground.
Watch below:
The motorized concert was to promote Supla's new album, Supla e os Punks de Boutique, which was released on June 30.
According to Brazilian publication Tenho Mais Discos Que Amigos!, the man struck by the vehicle was OK after the accident.
Despite the video making its way around social media, the man has not yet been identified.
Supla first began his music career as with the group With Tokyo before joining his younger brother João Suplicy in the band Brothers of Brazil. They released three albums together between 2010 and 2014. Supla's earliest releases date back to the early '90s.
Celebrities Who Had Scary Encounters With Fans