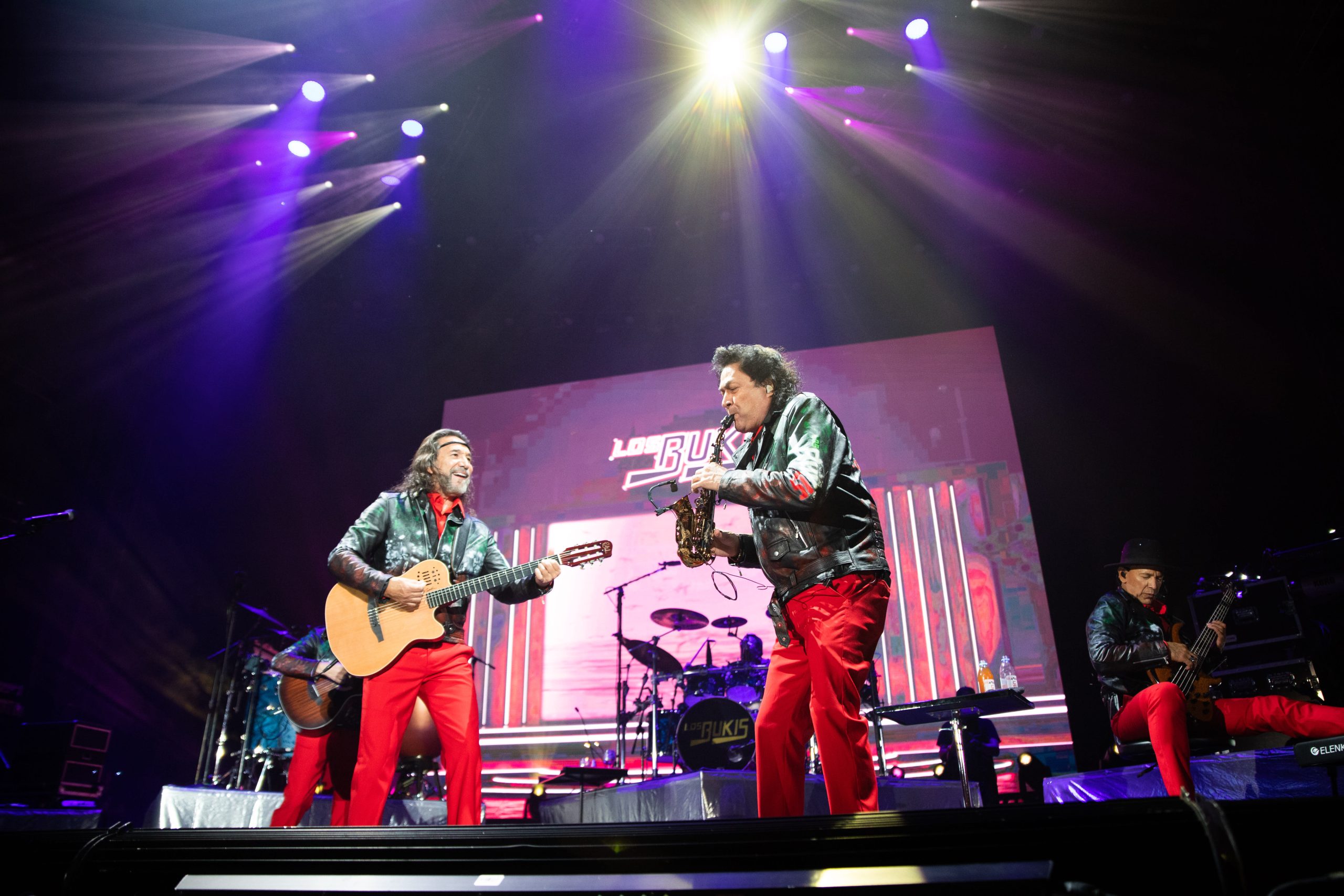 Los Bukis Make History As the Most Attended Latine Stadium Tour in the US
As Los Bukis are once again saying farewell, the legendary Mexican band has made history. With the wrap of their reunion tour, Los Bukis has become the most attended Latine music stadium tour in U.S. history.
Marco Antonio Solís first reunited with Los Bukis in May of last year. At the end of his livestream concert, Solís performed "Tu Cárcel" alongside his former bandmates. That reunion performance came on the heels of the band's split 25 years prior, on May 18, 1996. A month later, Los Bukis announced their reunion tour, Una Historia Cantada. What started as a limited engagement comeback soon grew into a full U.S. tour due to high demand for Los Bukis. The Una Historia Cantada Tour spanned 14 sold-out stadium concerts across the country.
Los Bukis wrapped up their reunion tour on Aug. 26. The last sold-out tour date was at the Gorge Amphitheater in Washington state. Across the 14 concerts, over 600,000 fans came out to see Los Bukis in 2021 and this year, thus making history as the most attended Latine music stadium tour ever in the U.S. With the concerts last year, Los Bukis also had the second most successful global tour of 2021. They trailed the Rolling Stones, who had the top tour of the year.
Solís reflected on the close of the U.S. tour in a heartfelt post on Twitter. "The end of Una Historia Cantada in the U.S. has been a wonderful thing," he wrote. "Infinite thanks to the Lord for his all his blessings, to Los Bukis for each concert, to our families and team, but above all #bukimanía who hugged us with their love."
While Los Bukis have said goodbye to the U.S., their reunion tour will continue in Mexico. Throughout Nov. and Dec., the band will perform five more concerts across the country. The Mexican tour marks fans' last chance to see Solís singing alongside his bandmates.